Monarch Air Group provides private air charter in Innsbruck. Our clients benefit from top-notch service, unrelenting dedication to safety, wide selection of aircraft, and years of experience in chartering private jets. To obtain a free quote, please use our online quoting tool provided below, or call toll-free 1-877-281-3051.
Charter a private jet in Innsbruck:
About Innsbruck, Austria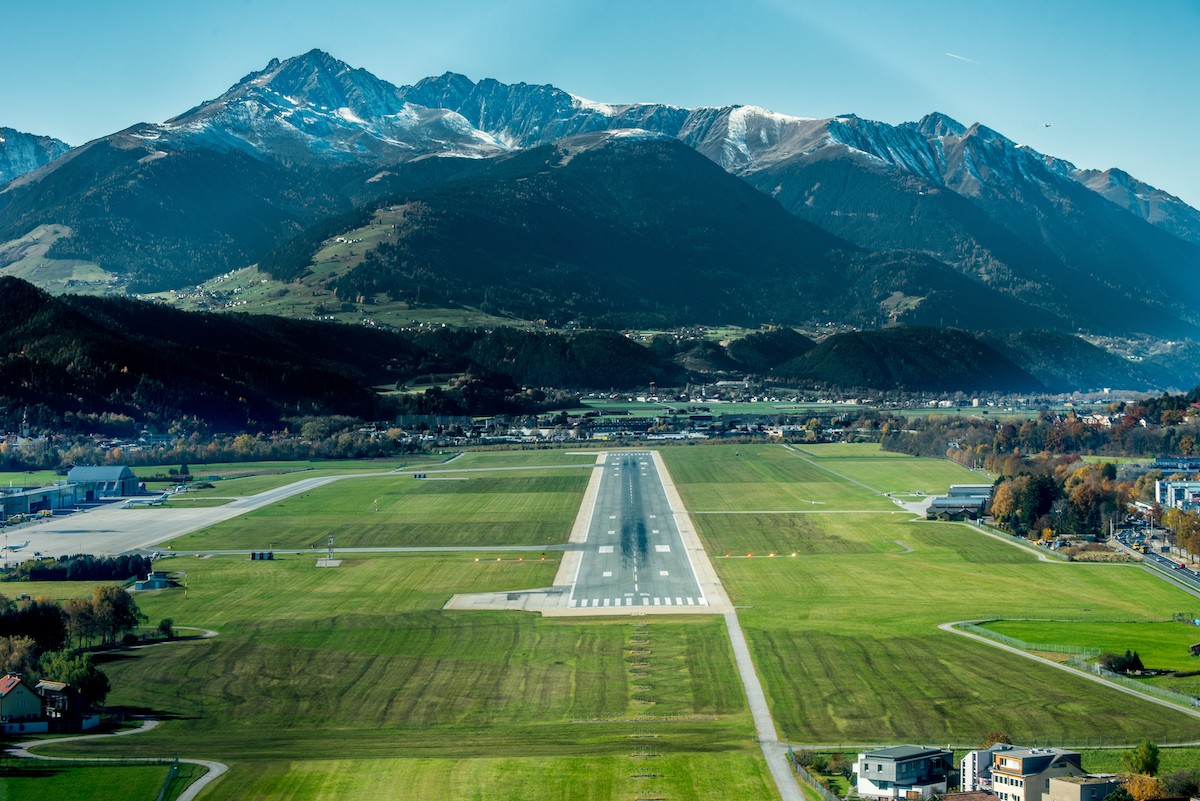 Monarch Air Group offers a wide variety of private jet charter options to and from Innsbruck, Austria.
Situated in the Inn valley, in western Austria, Innsbruck is the capital and university city of Tyrol and an internationally known winter sports center. It is one of the most popular tourist destinations in the country and the economic and cultural center of western Austria.
With a host of attractions, Innsbruck is a substantial tourist center that offers many things to see and to do, including mountaineering and skiing. Major tourist attractions are the Old Inn Bridge, Golden Roof, Ambras Castle, Hofburg, Canisianum, Buchsenhausen Castle, Bergiselschanze, Stadtturm, Old Town, Grassmayr Bell Foundry and Museum, and Innsbruck University Botanic Garden, among the others.
The city is served by Innsbruck Kranebitten Airport, which is located 5 km from the city center and provides both domestic and international flights.
Innsbruck Airports within 70 miles
1. BZO, Bolzano, Bolzano, Italy
2. FEL, Fuerstenfeldbruck, Fuerstenfeldbruck, Germany
3. INN, Innsbruck-kranebitten, Innsbruck, Austria
4. OBF, Oberpfaffenhofen, Oberpfaffenhofen, Germany
Hotels in Innsbruck
1. Hilton Innsbruck, Salurner Straße 15, Innsbruck
2. Best Western Plus Hotel-Restaurant Goldener Adler, Herzog-Friedrich-Straße 6, Innsbruck
3. aDLERS Hotel Innsbruck, Brunecker Straße 1, Innsbruck
4. Hotel Innsbruck, Innrain 3, Innsbruck
5. Grand Hotel Europa, Südtiroler Platz 2, Innsbruck
6. Hotel Maximilian Stadthaus Penz, Marktgraben 7, Innsbruck
7. NALA individuellhotel, Müllerstraße 15, Innsbruck
8. Hotel ibis Innsbruck, Sterzinger Strasse 1, Innsbruck
9. The Penz Hotel, Adolf-Pichler-Platz 3, Innsbruck
10. Basic Hotel Innsbruck, Innrain 16, Innsbruck
11. Hotel Kapeller, Philippine-Welser-Straße 96, Innsbruck
12. Leipziger Hof Innsbruck, Defreggerstraße 13, Innsbruck
13. Hotel Grauer Bär, Universitätsstraße 5-7, Innsbruck
14. Hotel Weisses Kreuz, Herzog-Friedrich-Straße 31, Innsbruck
15. Hotel Mondschein ****, Mariahilfstraße 6, Innsbruck
16. Hotel Schwarzer Adler Innsbruck, Kaiserjägerstraße 2, Innsbruck
17. Ramada Innsbruck Tivoli, Olympiastraße 41, Innsbruck
18. Austria Trend Hotel Congress Innsbruck, Rennweg 12a, Innsbruck
19. Hotel Sailer, Adamgasse 8, Innsbruck