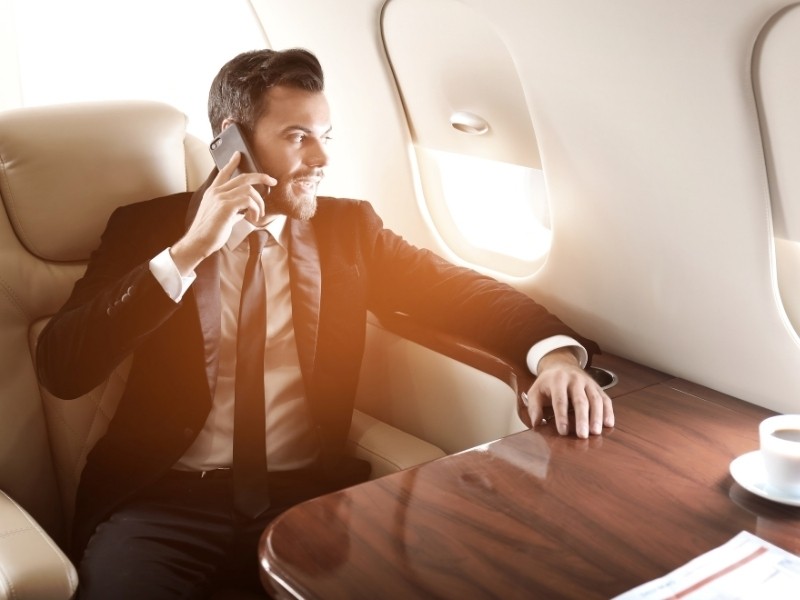 When considering chartering a private jet, several factors will affect the cost of your charter's pricing including the hourly rate of the aircraft, crew costs, landing, and handling fees.Our team of charter experts carefully tracks market pricing for private jets available for charter to provide our clients the most competitive pricing in the market. When you select our team to book a private flight, your pricing is inclusive of all fees and positioning costs.
Monarch Air Group provides real-time quotes based on availability and pricing across a network of aircraft based around the world.
Charter a private jet
Here are some of the most popular aircraft types selected by Monarch Air Group customers, with the latest charter hourly rates:
Aircraft
Description
Passengers
Speed
Range
(nm)
Hourly Rate Starting From
Embraer Lineage 1000
Based on the Embraer 190 regional jet, this ultra-large heavy jet incorporates versatility and luxury
Up to 19
0.82 Mach
4,600
$8,250
Citation Cessna Sovereign
Midsize aircraft with exceptional performance, short takeoff capability and enhanced technology
Up to 12
0.80 Mach
3,200
 $4,600
Dassault Falcon 50EX
This Super Midsize jet is designed for utility and comfort for work or relaxation.
Up to 10 in executive configuration
468 knots
3,200
$4,600
Learjet 45
Midsize jet with exceptional range capabilities and club-style seating, with swivel, recline and track seating.
Up to 9
435 knots
3,700
$2,950
Bombardier Challenger 350
This Super Midsize jet offers speed and seamless integration for connecting with home and office
Up to 9
0.90 Mach
3,100
$4,900
Dassault Falcon 8x
This Heavy jet features the most extended range in the Falcon family and a FalconCabin HD+ cabin management system
Up to 8
0.80 Mach
6,450
$7,850
Gulfstream G280
This jet features one of the widest cabins available in the Super Midsize class
Up to 8
451 knots
3,600
$4,900
Choose Monarch Air Group
Monarch Air Group provides domestic and international private air charters. Our clients benefit from top-notch service, unrelenting dedication to safety, wide selection of aircraft, and years of experience in chartering private jets. To obtain a free quote, please use our online quoting tool provided below, or call toll-free 1-877-281-3051.
For more information about Monarch Air Group's jet charter pricing and to obtain a charter quote, please use our real-time quoting tool or call our experts 24/7 at 1-877-281-3051.