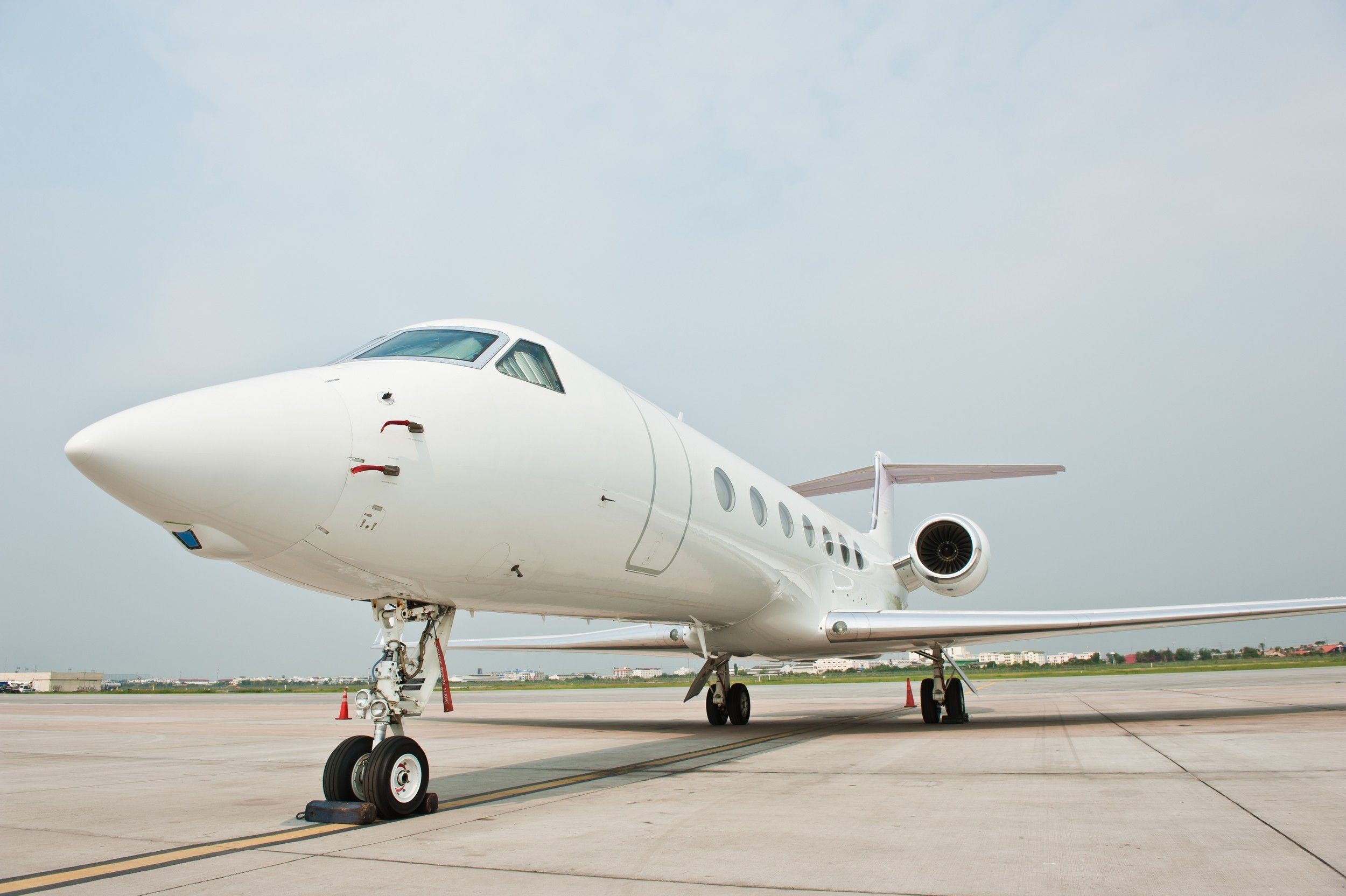 A private jet rental service is gaining popularity among travelers who want to cut down on time and avoid cramped seats. Private flights have a number of undeniable advantages over first-class flights. If you are traveling for the first time, you may be wondering how much it costs to charter a private jet and what the cost of a charter flight depends on.
What to consider when booking a private jet
There is no simple answer to this question as it is dependent on many factors from the type of aircraft being used, repositioning legs, to the length of flight, and duration of stay, among others. These factors can cause a wide array of price variances and can lead to substantial differences between options. Below are some of the reasons that will help make sense of the cost to charter a plane.
Roundtrip times
The timing between the departure leg and the return leg can lead to significant cost differences. For shorter duration stays, the aircraft will incur parking or hangar rental fees, and the crew will incur hotel stays and possibly a rental car and per diem charges as well.
For longer duration stays, the aircraft may reposition back to its base and return to pick up the passengers at the date of departure. In this case, aircraft parking and crew hotel costs will not apply, but the roundtrips will become a factor in passenger costs.
Positioning
Private aircraft are capable of a vast amount of options in terms of airports when compared to air carrier aircraft. These allow the passenger to be able to depart an airport located much closer to him/her than a major airport where airlines operate. Since charter aircraft often operate from smaller airports, the aircraft in question may be located nearer to a passenger's requested point of departure than another option, and this will create a price difference.
International fees
For international flights, additional charges will likely apply. Customs and landing fees are additional factors, and if one decides to travel outside of normal operating hours, hefty after-hours costs will come into play. These can vary from simple customs overtime fees to additional charges, including air traffic control overtime and even fees paid to the local police or city to keep runway lights illuminated during nighttime hours.
What else is included in the cost of hiring a private jet?
When renting a private jet, aspects such as airport service charges, fuel prices, or crew member fees are included in the hourly rate of the flight. Therefore, considering all known expenses when planning your next trip is essential. Our many years of experience in arranging private plane charters and group charter flights ensure that we get you the best possible price.
What parameters determine the total cost of flying on a private plane?
Among the essential factors that can calculate or determine the total cost of flying on a private plane is the category of the aircraft, distance flown, destination, and more. The total cost may also be affected by:
the total number of hours in flight (e.g., extra landings or waiting for passengers);
treatment of the fuselage (with the de-icing agent);
airport service (like delivery of the aircraft directly to the terminal);
additional customer requirements (transfer to the hotel or catering).
In addition, modern private aviation aircraft are equipped with professional-level luxury items, affecting the final amount. Therefore, for qualified assistance on how to charter a private jet and to assess the total cost of the flight is best to contact our experts.
How much does it cost to charter a small plane and light jet?
Light jets are incredible for short-haul flights lasting 3-4 hours and hold up to 8 passengers. However, the cost of chartering a light aircraft varies from $1,200 to $3,300 and is dependent on several parameters, like the complexity of the route, the volume of luggage, and other issues. Our company has the distinct advantage of years of experience in organizing private flights and will give comprehensive information about how much does it cost to charter a small plane.
How much does it cost to charter a mid-sized or super-mid-sized jet?
Mid-sized or super-mid-sized jets offer passengers a larger cabin and a longer flight distance. They are a great option for group charters and family vacations. Charter rates for mid-sized jets range from $3,200 to $4,400. Also, super-mid-sized jet rentals range from $3,600 to $6,000. The total cost of a mid-sized air charter or a super-mid-sized jet charter is also determined by the number of passengers on board, the amount of luggage, etc.
How much does it cost to charter a heavy jet charter?
Heavy jets are ideal for transcontinental and other long-haul trips. It offers unmatched comfort and complete control over every aspect of the passenger cabin. The cost of a heavy jet charter ranges from $5,400 to $11,000. The complexity of the route also determines the final price of a heavy aircraft charter, the volume of luggage, and more.
How much does a private jet charter cost per hour?
The table below illustrates an example of the range of hourly costs for chartering a private aircraft. It also provides the average range of the aircraft type in a question and seating capacity. Aircraft are quoted at an hourly rate, not based on a passenger's headcount.
So, the price for one person will be the same as if every seat were full. When you charter a private aircraft, you are paying for the entire airplane, and therefore, passenger numbers don't come into play.
Aircraft Category
Typical Aircraft
Seating Capacity
Approx. Range
(Nautical Mies)
Estimated Cost
Per Hour
Helicopter
Bell 407

Bell 430

 4-6 Passengers
375
$1,600-$1,750
Turboprop
King Air 200

Pilatus PC-12

6-8 Passengers
1,800
$1,200-$2,275
Light Jet
Learjet 35

Beechjet 400

6-8 Passengers
1,950
$2,100-$3,300
Midsize Jet
Learjet 60

Hawker 800XP

6-9 Passengers
2,775
$3,200-$4,400
Heavy Jet
Gulfstream G-IV

Legacy 600

10-16 Passengers
6,750
$4,300-$8,500
Our clients travel on efficient and comfortable private jets. If you haven't found the answers to all your questions here, you can contact our experienced and reliable team at any time or visit our air charter FAQ page.