Monarch Air Group provides private air charter in Hinsdale, Illinois. Our clients benefit from top-notch service, unrelenting dedication to safety, wide selection of aircraft, and years of experience in chartering private jets. To obtain a free quote, please use our online quoting tool provided below, or call toll-free 1-877-281-3051.
Charter a private jet in Hinsdale, IL:
Private Jet Charter to and from Hinsdale, Illinois, United States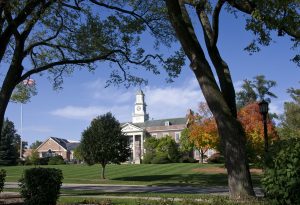 Monarch Air Group offers plenty of private jet charter options to and from Hinsdale, Illinois, United States.
Nestled in the heart of DuPage County, Hinsdale, Illinois, is a picturesque suburban community that boasts a rich history, stunning architecture, and a vibrant cultural scene. Whether you're a resident or a visitor, there are plenty of things to do when chartering a private jet to Hinsdale to keep you entertained and immersed in its unique charm.
When booking a private jet to Hinsdale, visit the Expression Gallery of Fine Art in Chicago, which is home to a remarkable assortment of paintings and graphic works. It offers an opportunity to indulge in the beauty of exquisite artworks from the 20th century to present-day creations. Renowned for its focus on French paintings and works on paper, this gallery curates a diverse collection periodically refreshed through sales and acquisitions.
Once you've chartered a private jet to Hinsdale, enjoy your time at the Meadowlark Golf Course, a picturesque 9-hole golf course nestled amidst lush greenery. Golfers of all skill levels can enjoy the scenic fairways and well-maintained greens, making it a popular choice for beginners and seasoned players. The course's serene atmosphere and convenient location make it a favorite spot for those seeking a relaxing round of golf in Hinsdale.
Book a private jet to Hinsdale and visit the Hinsdale History Museum, which is a fascinating repository of the town's rich heritage. Located in a historic 1874 farmhouse, it offers visitors a glimpse into the area's evolution through engaging exhibits and artifacts. Whether exploring the town's early settlers or its modern development, the museum provides an immersive experience of Hinsdale's history.
The nearest major airport to Hinsdale is O'Hare International Airport (ORD), which is located approximately 20 miles northeast of Hinsdale. O'Hare International Airport is one of the busiest airports in the United States and provides a wide range of domestic and international flight options for travelers in the Chicago metropolitan area.
Hinsdale Private Jet Rental Cost
Hinsdale private jet rental ranges from $2,000 to $17,000 per billable flight hour or more. Turboprop jets cost from $1,800 to $2,400 per hour, light jets cost from $2,400 to $3,900, mid-size or super-midsize jets cost from $4,200 to $8,100 per flight hour, while heavy and ultra-long range jets per flight hour cost from $7,200 to $17,800.
Airports for Private Jets near Hinsdale
MDW, KMDW, Chicago Midway International Airport
ORD, KORD, Chicago O'Hare International Airport
LOT, KLOT, Lewis University Airport
DPA, KDPA, DuPage Airport
PWK, KPWK, Chicago Executive Airport
JOT, KJOT, Joliet Regional Airport
AUZ, KARR, ARR, Chicago/Aurora Municipal Airport
GYY, KGYY, Gary/Chicago International Airport
FAQ: Private Jet Flights to Hinsdale
Why Choose a Charter Jet to Hinsdale with Monarch Air Group?
Monarch Air Group specializes in delivering exceptional private jet charter services to Hinsdale. We aim to customize our offerings to perfectly align with your travel requirements. We prioritize the safety, comfort, and efficiency of your private jet charter experience while ensuring flexibility and luxury.
What Types of the Private Jets Can Use for Hinsdale?
When choosing a route to Hinsdale, Monarch Air Group considers various factors such as distance, passenger count, and desired level of comfort. Our fleet consists of high-quality aircraft that are pet-friendly and equipped with in-flight entertainment systems. Our charter specialists will assist you in selecting the most suitable aircraft and service for your Hinsdale charter flights once we have your trip details.
What are the Benefits of Flying Hinsdale Private Jet?
Hinsdale aircraft charters provide direct flights to desired locations on preferred dates and times to accommodate busy schedules. Customizable private jet tours include hotel transfers, in-flight meals, refreshments, and even business meetings. Our staff excels at tailoring private jet rentals to fulfill your requirements.
Can I Bring My Pet on a Private Jet to Hinsdale?
Please note that there are specific rules and restrictions regarding traveling with pets to Hinsdale by private jet. Our main concern is ensuring the safety and welfare of all passengers, including their beloved companions.
Popular Destinations near Hinsdale by Private Jet
The city of Chicago is just a short drive or train ride away from Hinsdale. You can explore iconic attractions like Millennium Park, Navy Pier, and the Art Institute of Chicago.
Naperville is a neighboring suburb known for its charming downtown area, Riverwalk, and family-friendly activities.
Oak Brook is nearby and offers upscale shopping at Oakbrook Center, as well as beautiful gardens and parks.
Aurora has a vibrant downtown scene and attractions like the Paramount Theatre and Phillips Park Zoo.
Our private aircraft are outfitted with state-of-the-art technology for enhanced flight efficiency and passenger safety. Our utmost priority is customer satisfaction, and we offer tailored services to fulfill their needs. For further information, please refer to our "Frequently Asked Questions" section or reach out to us directly.