Monarch Air Group provides private air charter in Henderson, NV. Our clients benefit from top-notch service, unrelenting dedication to safety, wide selection of aircraft, and years of experience in chartering private jets. To obtain a free quote, please use our online quoting tool provided below, or call toll-free 1-877-281-3051.
Charter a private jet in Henderson:
Book a Private Jet Charter to Henderson, Nevada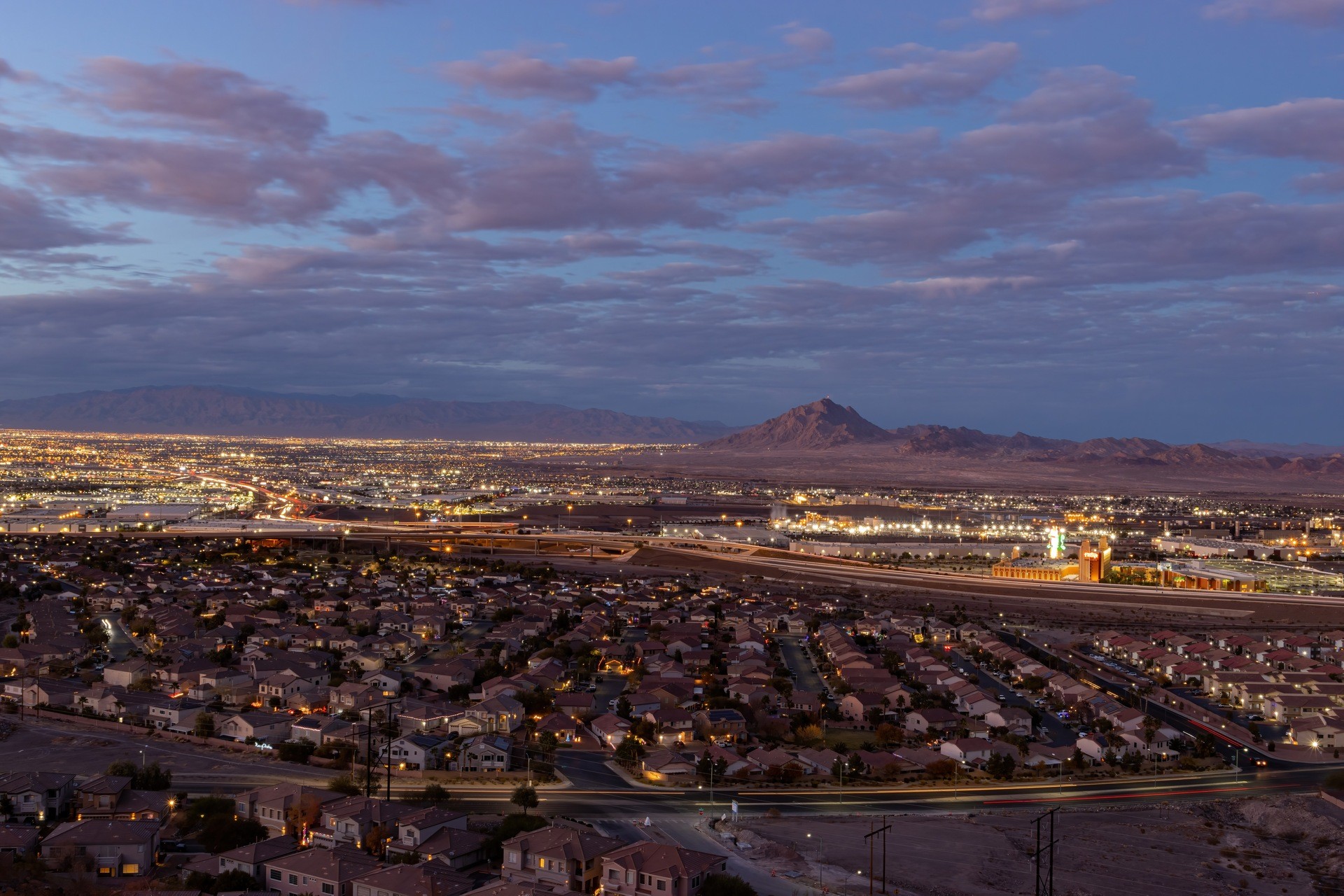 Monarch Air Group provides private jet charter flights in and out of Henderson, Nevada, USA.
In Clark County, Nevada, just 16 miles southeast of downtown Las Vegas is the city of Henderson. It is the second largest city in the state and is near limitless entertainment wherever you look. With vibrant art, entertainment, recreation, shopping, and dining scene, Henderson private jet charter is a hot choice.
A different pace of life awaits you at Henderson, with plenty of opportunities to try new things. It's the perfect base camp for relaxing on Lake Mead or exploring Hoover Dam. A Henderson charter flight will leave a lasting impression, whether attending one of the many annual art and music events, playing golf or celebrating in the Artisan Booze District.
The city of Henderson offers a world of culinary experiences, laid-back entertainment options, and cultural activities within the comfortable reach of all the attractions of Las Vegas. Golf enthusiasts can choose from ten beautiful courses, and there are 180 miles of hiking and biking trails for thrill-seekers. If you're charter a private jet to Henderson to appreciate the arts, visit the decorated murals and galleries of the Downtown Art District.
The main events for private flights in Henderson are the Lake Las Vegas Golf & Food Festival. Attendees will enjoy live entertainment, music demonstrations, cuisine, and, of course, golf. With great warm weather and sunshine, you can plan for busy days in Henderson at any time of the year.
The nearest airports are Boulder City Municipal Airport (BLD / KBVU), located 11 miles from the city, and McCarran International Airport (LAS / KLAS), located 14 miles from Henderson. Each airport is excellent for handling charter jets to and from Henderson.
Cost to charter a private jet to or from Henderson
The cost of a private jet to Henderson will vary depending on the size of the private jet, duration, flight time, and other factors. Here are some price options for private jets to or from Henderson.
To/From Location
San Francisco
LA
Chicago
Aircraft Type
Very Light Jet
Turboprops
Midsize Jet
Estimated Price
(One-Way)
$10,500 – $14,500
$6,900 – $9,400
$30,700 – $38,100
Flight Duration
1hr 32min
1hr 14min
3hr 58min
Henderson Private Jet Airports within 70 miles
BLD, Boulder City, Boulder City.
HSH, Henderson Sky Harbor, Las Vegas.
IFP, Laughlin Bullhead Intl, Bullhead City.
INS, Af Aux, Indian Springs.
LAS, Mc Carran Intl, Las Vegas.
LSV, Nellis AFB, Las Vegas, NV.
VGT, North Air Terminal, Las Vegas.
FAQs: Private Jet Flights to Henderson
Why choose a private jet to Henderson with Monarch Air Group?
Monarch Air Group will meet your expectations for safety and travel by private jet to Henderson, NV. Moreover, Henderson private jet charter is a great tool that allows you to tailor your flight to your needs, choose your departure time and place, and choose your airport for boarding. With Henderson private charter flights, you are guaranteed access to an extensive network of aircraft and a personalized experience.
How much does it cost to book a Henderson private jet charter?
The cost of a Henderson charter jet depends on the size of the plane, the distance, and where you're flying. For short domestic travel within the US on a light or turboprop jet, you'll pay between $2,200 and $3,100 per hour. On a mid- and super-midsize plane, $3,200 to $6,000 per flight hour, and choosing a heavy jet or VIP airliner cost about $5,600 and $23,000 per hour. Get an instant estimate of your private aircraft rental cost with the private jet charter cost estimator.
What types of private jets can use for Henderson charter flights?
Monarch Air Group provides safe, efficient, reliable Henderson jets through worldwide access to thousands of aircraft. Choosing the suitable model begins with your travel details, such as the number of passengers, luggage, range, budget, and more. Then, we will provide the perfect aircraft for the Henderson air charter service.
What are the benefits of flying on a Henderson private jet?
Find out how comfortable, vibrant, and unique a private plane charter Henderson can be with the Monarch Air Group. We will fully customize your idea of a perfect flight and assist you with international travel, customs issues, traveling with pets, ground transportation services, meals, and hotel reservations. The flight will be carried out according to your personal wishes with optimal coordination of all essential processes.
Popular destinations near Henderson by private jet
Las Vegas – unlike any other place on earth, is home to many of the most extravagant resorts.
Reno – has a great mix of gaming, cultural, and entertainment attractions.
Carson City – offers guests a good selection of historical, cultural, and natural attractions.
Boulder City – 20 miles from Las Vegas, is the perfect place to spend a day away from the hustle and bustle.
Our clients travel on efficient and comfortable private jets. If you have yet to find the answers to all your questions here, you can contact our experienced and reliable team at any time or visit our air charter FAQ page.