Monarch Air Group, a leading provider of on-demand air charter services around the globe, now conducts helicopter charters within Afghanistan through code-sharing agreements with select operators.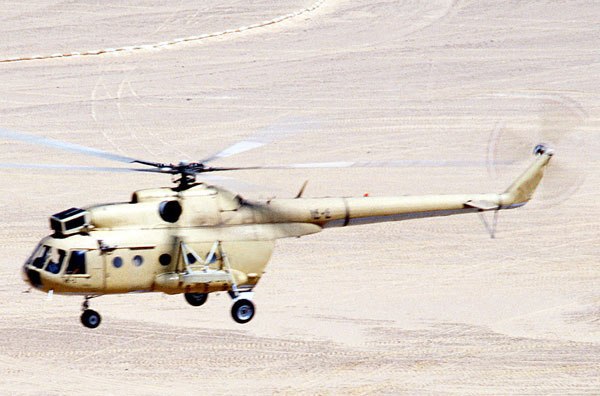 Afghanistan charters are conducted for VIP, passenger, cargo (including sling load), medevac and a variety of airlift support operations via the powerful MIL-8MTV helicopter.
Boasting a maximum speed of 250 km/h and a ferry range of up to 5 hours, the MIL-8MTV features an ultra-durable exterior and impressive capabilities. It is able to withstand extreme heat conditions, function in high altitudes, and access rugged terrain and non-equipped heliports while transporting up to 24 passengers or 4,000 kg of cargo. Its reputation for safety and versatility has made it a popular choice for charters throughout Africa and the Middle East.
Our in-depth industry knowledge, years of experience and boots-on-the-ground approach has rewarded us with a valued repeat clientele that includes the United Nations, various NGOs, the U.S. Department of Defense and the Canadian DND.
We treat every client like our ultimate VIP. Whatever your requirements or agenda, we will provide the most efficient, cost-effective solution. Contact us today about helicopter charters within Afghanistan and our other air charter services.
Monarch Air Group – Because experience matters.
MIL-8MTV CAPABILITIES
VIP transportation
Passenger transportation (including sightseeing tours)
Cargo transportation
Logging, mining and offshore drilling support
Logistical support
Emergency evacuations
Search-and-Rescue operations
Firefighting
Aerial surveillance
MIL-8MTV SPECIFICATIONS
Dimensions
Fuselage (L/H/W): 18.424/4.86/2.5 m
Cabin (L/H/W): 5.34/2.25/1.8 m
Main rotor diameter: 21.3 m
Performance
Maximum speed: 250 km/h
Cruising speed: 230 km/h
Operational range: 620 km
Ferry range: 4 h 50 min
Capacity
24 pax; 3 crew
Maximum payload: 4,000 kg
Charter a Helicopter in Afghanistan: