Monarch Air Group provides private air charter in Heidelberg. Our clients benefit from top-notch service, unrelenting dedication to safety, wide selection of aircraft, and years of experience in chartering private jets. To obtain a free quote, please use our online quoting tool provided below, or call toll-free 1-877-281-3051.
Charter a private jet in Heidelberg:
About Heidelberg, Germany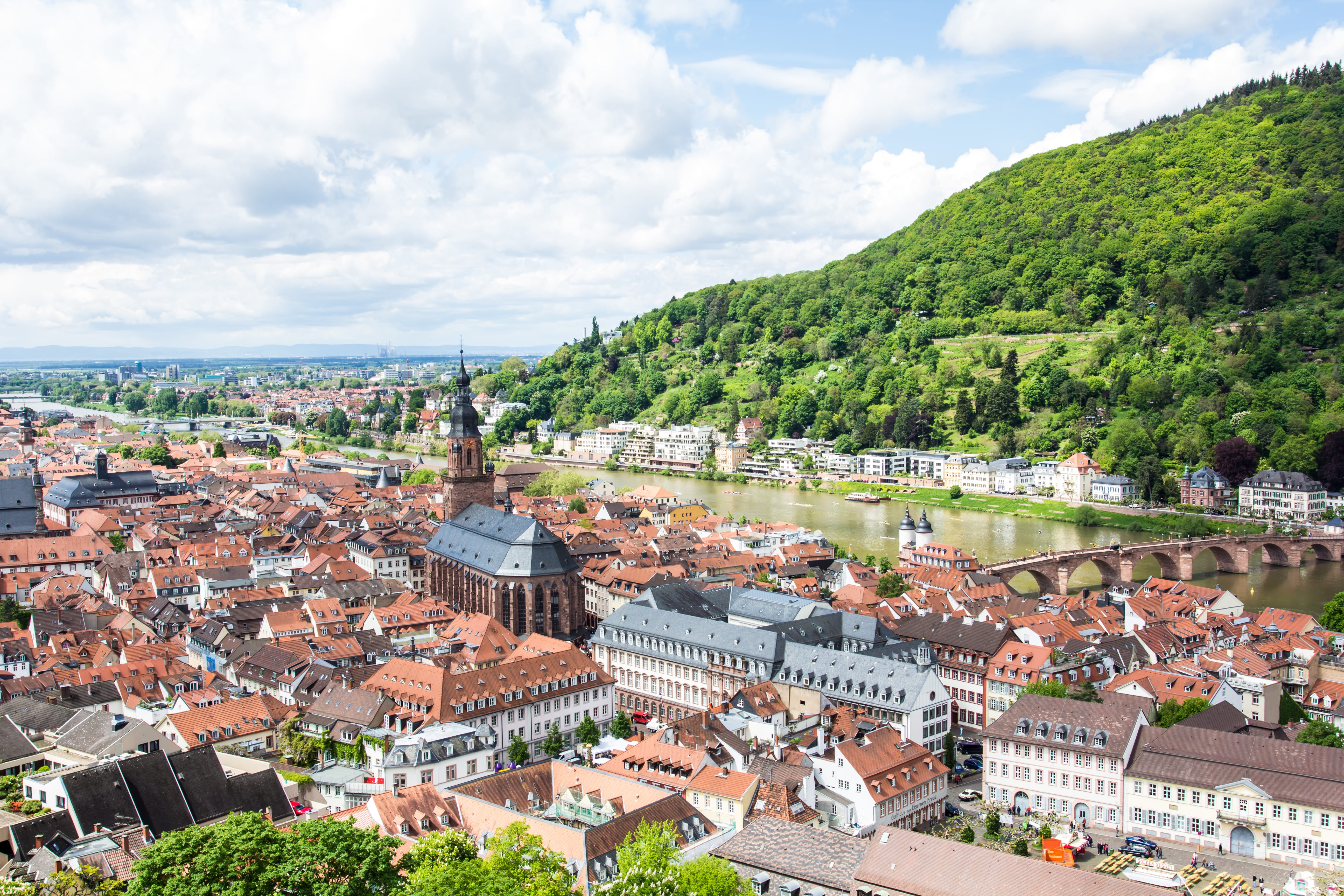 Monarch Air Group offers plenty of private jet charter options to and from Heidelberg, Germany.
Located on the river Neckar in southwest Germany, Heidelberg is the fifth largest city in the State of Baden-Wurttemberg and the part of the highly populated Rhine-Neckar Metropolitan Region. It is home to Heidelberg University, which is one of the most reputable and oldest universities in the country.
Heidelberg is often called a Romantic town because of its relic of the period of Romanticism, making it one of the most popular tourist destinations in Germany. Its picturesque cityscape featuring the baroque style Old Town and the majestic Heidelberg Castle draw tourists from all over the world. Heidelberg is also home to many historical churches, including the Church of the Holy Spirit, St. Peter's Church, The Church of the Jesuits, and St. Bonifatius Church.
The nearest major airports are Mannheim City Airport located 23 km from the center of Heidelberg and Frankfurt am Main Airport located 80 km from the city center.
Heidelberg Airports within 70 miles
1. FKB, Soellingen, Karlsruhe/Baden Baden, Germany.
2. FRA, Frankfurt International Airport (rhein-main), Frankfurt, Germany.
3. GHF, Giebelstadt, Giebelstadt, Germany.
4. HDB, Heidelberg, Heidelberg, Germany.
5. KLT, Kaiserslautern, Kaiserslautern, Germany.
6. MHG, Mannheim Arpt, Mannheim, Germany.
7. PHM, Boeblingen, Boeblingen, Germany.
8. RMS, Ramstein, Ramstein, Germany.
9. SEX, Sembach, Sembach, Germany.
10. STR, Echterdingen, Stuttgart, Germany.
11. UPF, Pforheim, Pforheim, Germany.
12. WIE, Air Base, Wiesbaden, Germany.
13. XYO, Karlshamn, Karlshamn, Germany.
Hotels in Heidelberg
1. Crowne Plaza Heidelberg City Centre, Kurfürsten-Anlage 1, Heidelberg.
2. Holiday Inn Express Heidelberg – City Centre, Kurfürsten-Anlage 23, Heidelberg.
3. Hotel Zum Ritter St.Georg, Hauptstraße 178, Heidelberg.
4. Hotel Holländer Hof, Neckarstaden 66, Heidelberg.
5. Hotel Bayrischer Hof Heidelberg, Rohrbacher Straße 2, Heidelberg.
6. Qube Heidelberg, Bergheimer Straße 74, Heidelberg.
7. Villa Marstall, Lauerstraße 1, Heidelberg.
8. Hotel Am Schloss, Zwingerstraße 20, Heidelberg.
9. Hotel Europäischer Hof Heidelberg, Friedrich-Ebert-Anlage 1, Heidelberg.
10. Hotel NH Heidelberg, Bergheimer Straße 91, Heidelberg.
11. B&B Hotel Heidelberg, Rudolf-Diesel-Straße 7, Heidelberg.
12. Hip Hotel, Hauptstraße 115, Heidelberg.
13. HEIDELBERG SUITES, Neuenheimer Landstraße 12, Heidelberg.
14. Hotel Heidelberg, Heuauer Weg 35, Heidelberg.
15. Hotel Goldener Hecht, Steingasse 2, Heidelberg.
16. Arthotel Heidelberg, Grabengasse 7, Heidelberg.
17. Hotel Panorama, Bismarckstraße 19, Heidelberg.