Monarch Air Group provides private air charter in Hayward, CA. Our clients benefit from top-notch service, unrelenting dedication to safety, wide selection of aircraft, and years of experience in chartering private jets. To obtain a free quote, please use our online quoting tool provided below, or call toll-free 1-877-281-3051.
Charter a private jet in Hayward
Hayward Jet Charter Flights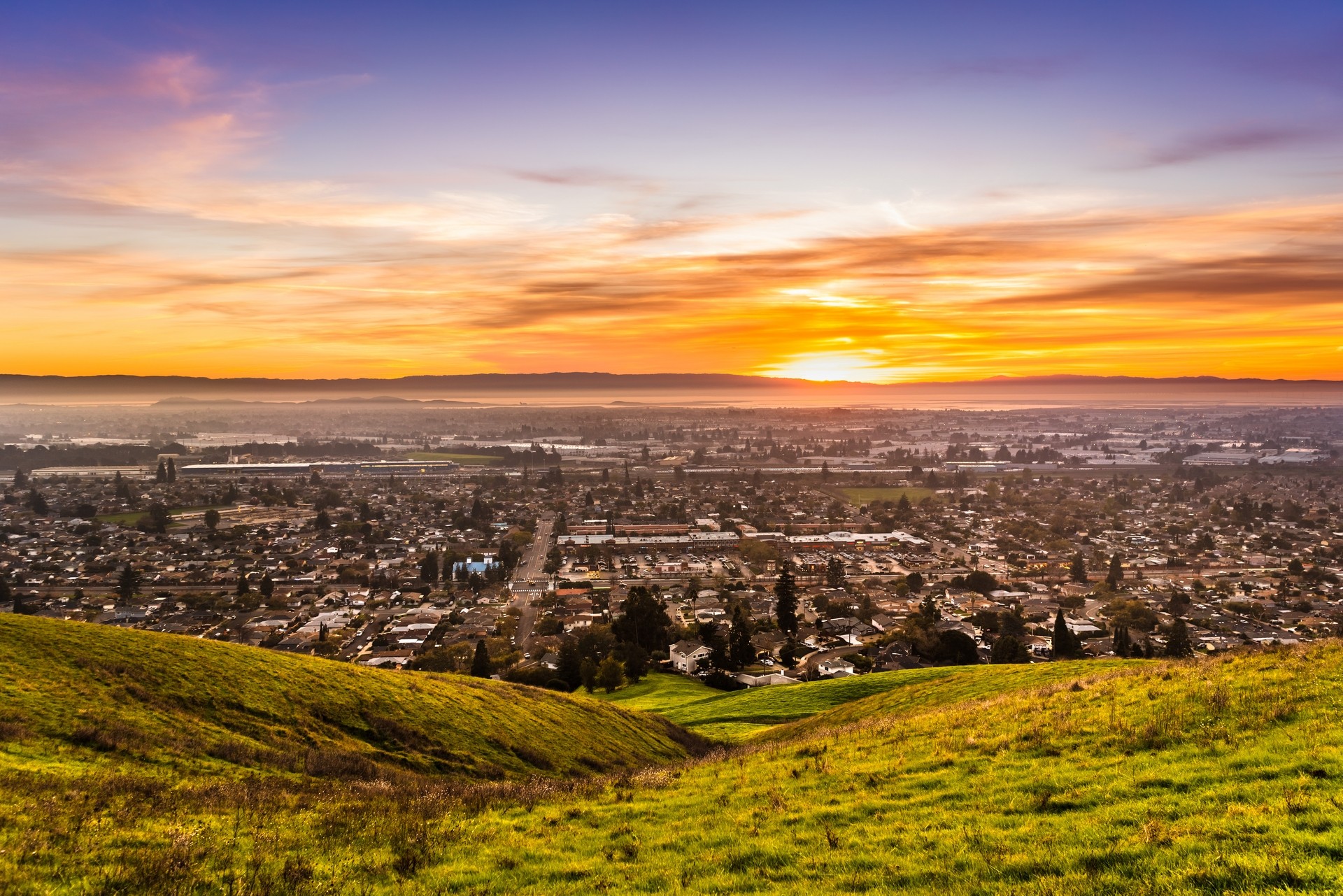 Monarch Air Group offers private jet charter services to and from Hayward, CA, USA.
Hayward is a north-central California city in the East Bay of the San Francisco Bay Area. It is approximately 15 miles south of Oakland, 27 miles southeast of San Francisco, and 28 miles north of San Jose. The city was named after William Hayward, a New England shoemaker who arrived in California in 1851 in search of his fortune during the Gold Rush era. It officially became a city in 1928. From exploring the great outdoors to immersing yourself in the local culture, Hayward private jet charter has something for everyone.
With a private jet to Hayward, start your exploration of Hayward with a visit to the Hayward Japanese Gardens, a hidden gem that offers a peaceful oasis in the city. For nature enthusiasts and hikers, Garin Regional Park is a must-visit destination.
Charter a private jet to Hayward and explore the vibrant Downtown Hayward area, where you'll find a variety of shops, restaurants, and cultural attractions. Don't miss the Hayward Mural Arts Program, which has adorned the city with colorful, larger-than-life murals depicting local culture and history.
If you have a passion for nature, don't miss the Hayward Shoreline Interpretive Center. Here, you can gain insights into the rich biodiversity along the Hayward shoreline through educational programs and guided tours, enriching your experience. Moreover, consider booking a private jet to Hayward and delve into the Hayward Area Recreation and Park District (HARD), where visitors of all ages can enjoy a variety of recreational activities.
Hayward boasts its own airport, known as Hayward Executive Airport (HWD). In addition, there are several airports nearby, including Oakland International Airport (OAK), San Francisco International Airport (SFO), and San Jose International Airport (SJC).
Hayward Private Jet Rental Cost
Hayward's private jet rental ranges from $2,000 to $17,000 per billable flight hour or more. Turboprop jets cost from $1,800 to $2,400 per hour, light jets cost from $2,400 to $3,900, mid-size or super-midsize jets cost from $4,200 to $8,100 per flight hour, while heavy and ultra-long range jets per flight hour cost from $7,200 to $17,800.
Airports for Private Jets near Hayward
OAK, KOAK, Oakland International Airport
SFO, KSFO, San Francisco International Airport
SJC, KSJC, Norman Y. Mineta San Jose International Airport
HWD, KHWD, Hayward Executive Airport
LVK, KLVK, Livermore Municipal Airport
SQL, KSQL, San Carlos Airport
PAO, KPAO, Palo Alto Airport of Santa Clara County
FAQ: Private Jet Flights to Hayward
Why Choose a Charter Jet to Hayward with Monarch Air Group?
Monarch Air Group focuses on providing excellent private jet charter services to Hayward. Our goal is to tailor our offerings to meet your specific travel needs. We give top priority to safety, comfort, and efficiency throughout your private jet charter experience while also guaranteeing flexibility and luxury.
What Types of the Private Jets Can Use for Hayward?
Monarch Air Group takes into account factors like distance, passenger count, and desired comfort level when selecting a route to Hayward. Our fleet comprises top-notch, pet-friendly aircraft with in-flight entertainment systems. Once we have your trip details, our charter specialists will help you choose the most suitable aircraft and service for your Hayward charter flights.
What are the Benefits of Flying Hayward Private Jet?
Hayward aircraft charters offer direct flights to desired destinations on preferred dates and times to accommodate busy schedules. Our private jet tours can be personalized and include hotel transfers, in-flight meals, refreshments, and even business meetings. Our team specializes in customizing private jet rentals to meet your specific needs.
Can I Bring My Pet on a Private Jet to Hayward?
Please be aware that there are specific regulations and guidelines for traveling with pets to Hayward via private jet. Our primary focus is to prioritize the safety and well-being of all passengers, including their cherished animal companions.
Popular Destinations near Hayward by Private Jet
Just a short drive across the Bay Bridge, San Francisco is famous for its stunning waterfront, iconic landmarks like the Golden Gate Bridge, and a vibrant food scene. You can explore the historic Alcatraz Island or stroll along Fisherman's Wharf for a taste of the city's rich culture.
Adjacent to Hayward, Oakland boasts diverse neighborhoods, the Oakland Museum of California, and the serene Lake Merritt. It's also known for its thriving arts community and the beautiful views from the Oakland Hills.
Located to the north, Berkeley is home to the renowned University of California, Berkeley, as well as numerous parks, eclectic shops, and the picturesque Berkeley Marina, offering opportunities for outdoor activities and cultural exploration.
Our private planes are equipped with advanced technology to improve flight efficiency and ensure passenger safety. Customer satisfaction is our top priority, and we provide personalized services to meet their requirements. For more details, please visit our "Frequently Asked Questions" page or contact us directly.