Monarch Air Group provides private air charter in Hangzhou. Our clients benefit from top-notch service, unrelenting dedication to safety, wide selection of aircraft, and years of experience in chartering private jets. To obtain a free quote, please use our online quoting tool provided below, or call toll-free 1-877-281-3051.
Charter a private jet in Hangzhou:
About Hangzhou, China
Monarch Air Group offers a wide variety of private jet charter options to and from Hangzhou, China.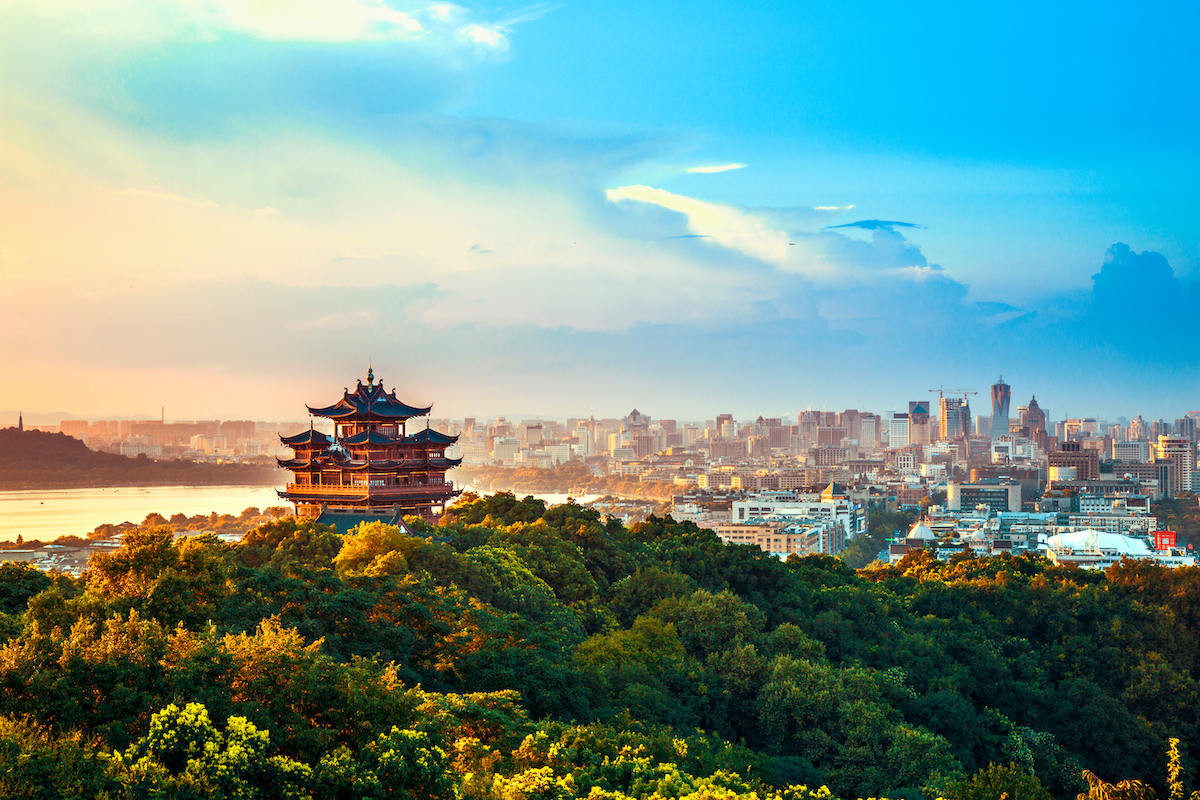 Situated at the head of Hangzhou Bay, Hangzhou is a sub-provincial city and capital of Zhejiang Province. It is also the most populous city in the province and one of the most prosperous and popular cities in China. The city's economy focuses mainly on food processing, information technology, medicine, automotive components, heavy equipment, household electrical appliances, telecommunication, electronics, fine chemicals, and chemical fibre.
The West Lake is the most visited tourist attraction in Hangzhou. The other attractions include the Lingyin Temple, Xixi Wetland Park, Fei Lai Feng, West Lake Colored Port View Fish Garden, Hefang Street, Su Causeway, Prince Bay Park, Gu Shan, Ping Hu Qiu Yue, and Former residence of Xueyan Hu, among the others.
The Hangzhou Xiaoshan International Airport is a major nearest airport to Hangzhou, which offers direct service to most international destinations, including the United States, Thailand, South Korea, Japan, Singapore, Malaysia, Vietnam, and Netherlands.
Hangzhou Airports within 70 miles
1. HGH, Hangzhou, Hangzhou, China
2. SZV, Suzhou, Suzhou, China
3. YIW, Yiwu, Yiwu, China
Hotels in Hangzhou
1. Best Western Meiyuan Hotel Hangzhou, 511 Moganshan Road Hangzhou 310005
2. JW Marriott Hotel Hangzhou, 28 Hushu South Road, Gongshu District, 杭州市
3. Holiday Inn Hangzhou City Center, 289 Jianguo North Road, Xiacheng, Hangzhou
4. Crowne Plaza Hangzhou Grand Canal, 333 Shangtang Road, Gongshu, Hangzhou
5. Hotel Sofitel Hangzhou Westlake, 333 Xihu Avenue, Shangcheng, Hangzhou
6. Hyatt Regency Hangzhou, 28 Hubin Road, Shangcheng, Hangzhou
7. Courtyard Hangzhou Wulin, 28 Hushu South Road, Gongshu District, 杭州市
8. Wyndham Grand Plaza Royale Hangzhou, 杭州市江干区凤起东路555号
9. Tianlun Hotel Hangzhou, 曙光路124号, Xihu, Hangzhou
10. Dragon Hotel, 120 Shuguang Road, Xihu, Hangzhou
11. Hangzhou Renhe Hotel, 86 Youdian Road, Shangcheng, Hangzhou
12. Merchant Marco Hotel, 38 Pinghai Road, Shangcheng, Hangzhou
13. Landison Plaza Hotel Hangzhou, No.333 TiYuChang Road, 杭州市