Monarch Air Group provides private air charter in Hailey, ID. Our clients benefit from top-notch service, unrelenting dedication to safety, wide selection of aircraft, and years of experience in chartering private jets. To obtain a free quote, please use our online quoting tool provided below, or call toll-free 1-877-281-3051.
Charter a private jet to&from Hailey
Private Jet Charter to Hailey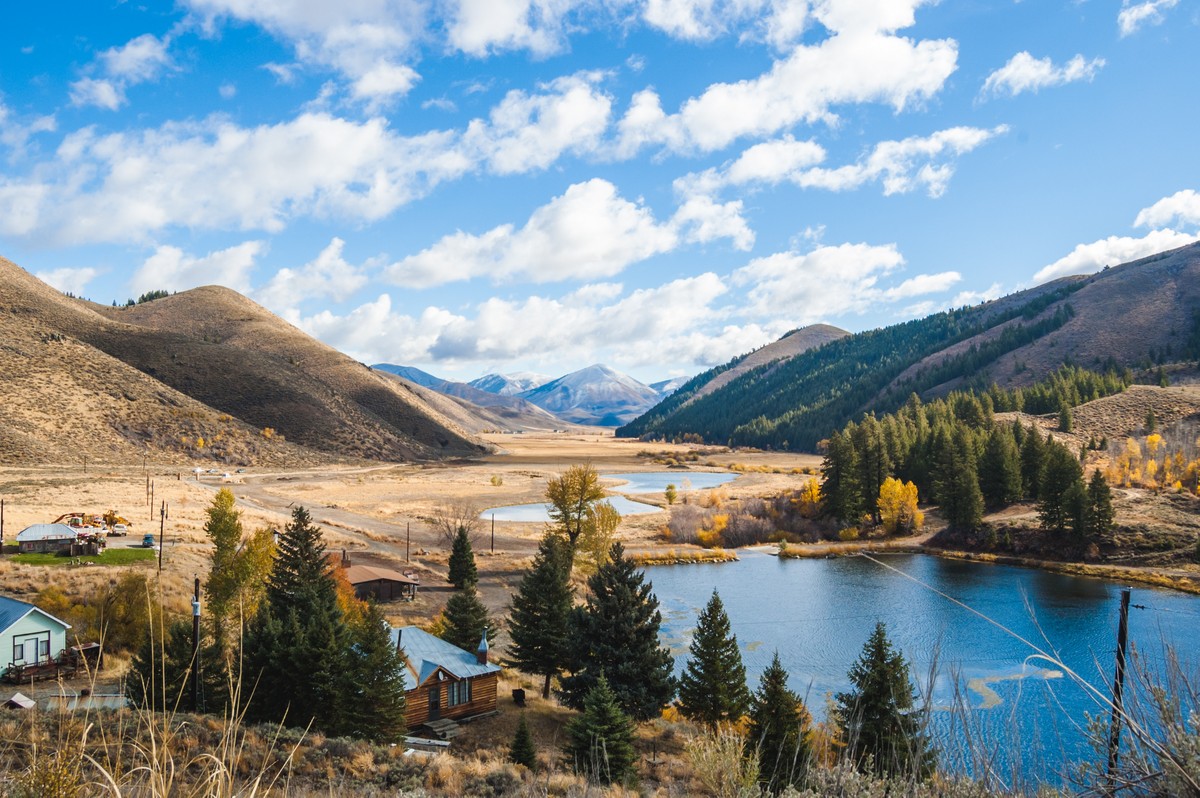 Monarch Air Group offers private jet charter services to and from Hailey, ID, USA.
Hailey is the county seat of Blaine County in the Wood River Valley of the state of Idaho's central region. Hailey, located in the Rocky Mountains, offers its residents and visitors a wide variety of outdoor activities, such as skiing, hiking, bicycling, white water rafting, and kayaking. Hailey private jet charter is among the top ten locations to visit for an adrenaline rush. In addition, there are excellent shopping opportunities, numerous restaurants of world-class caliber, and thrilling year-round events.
Once you've chartered a private jet to Hailey, explore the Sawtooth National Forest. It is a vast expanse of pristine wilderness encompassing more than 2 million acres of land in central Idaho. With endless hiking, camping, fishing, and wildlife viewing opportunities, the Sawtooth National Forest is a must-see destination for outdoor enthusiasts.
The Blaine County Historical Museum is another popular place to visit with a private jet to Hailey. It is a small museum that highlights the captivating history of Blaine County, starting from its roots as a hunting ground for Native Americans to its present-day status as a flourishing community. The museum proudly displays an array of relics, photographs, and displays that chronicle the area's vibrant heritage.
When renting a private jet to Hailey, ski at the Sun Valley Resort, one of the premier ski destinations in the world, known for its challenging runs, stunning scenery, and luxurious amenities. In addition, go fishing on the Big Wood River, a beautiful, crystal-clear river that winds its way through the mountains of central Idaho. With plenty of opportunities for fly fishing, spin fishing, and rafting, the Big Wood River is a popular destination for anglers of all skill levels.
Charter Flights to Hailey, ID
Monarch Air Group offers private charter flights to Hailey, ID. Hailey is home to the Friedman Memorial Airport (SUN), which is conveniently located near the popular ski resort of Sun Valley. Whether you're looking to hit the slopes or explore the beautiful Sawtooth Mountains, our team can help you plan the perfect private charter flight to Hailey. We offer a wide range of aircraft options to accommodate groups of all sizes, and our experienced pilots and crew are dedicated to providing you with a safe and comfortable travel experience. Contact us today to learn more about our private charter flights to Hailey, ID.
Hailey Private Jet Rental Cost
The starting prices for private jet flights to Hailey (one way) vary based on the type of aircraft used. A turboprop typically costs around $1,800 – $2,600 USD per hour, while a light jet costs $2,400 – $3,900 USD per hour. A midsize and super-midsize jet comes in at $4,200 – $8,100 USD per hour, and a long-range jet or group charter flight on a VIP airliner can cost $7,200– $17,800 USD per hour or more.
Hailey Map
FAQ: Private Jet Flight to Hailey
Why Choose a Private Jet to Hailey with Monarch Air Group?
When you rent a private jet to travel to Hailey, arranged by Monarch Air Group, we prioritize your comfort, safety, and enjoyment. Our first-rate private aircraft trips are tailored to meet your specific needs, with amenities designed to improve your travel experience.
What Types of the Private Jets Can Use for Hailey?
Alternatives to a private flight to Hailey depend on the number of passengers, budget, the requisite range, and the intended travel route. As a result, our company offers one-of-a-kind private aircraft charters tailored to your specific needs, ensuring the highest level of privacy and time savings for a stress-free and pleasurable travel experience.
What are the Benefits of Flying a Hailey Private Jet?
Chartering a private aircraft to Hailey offers numerous advantages compared to other travel options. Our well-known private jet rental company offers flexible, cost-effective travel solutions tailored to your specific needs, schedule constraints, and budgetary constraints.
Can I Bring My Pet on a Private Jet to Hailey?
We welcome pets on flights to Hailey. However, we recommend contacting us in advance to ensure compliance with the city's companion travel regulations. In addition, you must select an aircraft with a pet-friendly cabin to ensure the safety and comfort of your companion.
Popular Destinations Near Hailey by Private Jet
Boise is Idaho's capital and largest city, located in the southwestern part of the state. It is known for its vibrant downtown area, outdoor recreational opportunities, and thriving arts and culture scene. Some popular attractions in Boise include the Boise River Greenbelt, Boise Art Museum, and the Idaho State Capitol.
Bozeman is a city in southwestern Montana, surrounded by the Rocky Mountains. It is known for its access to outdoor recreation, including skiing, hiking, and fly fishing.
Salt Lake City is Utah's capital and largest city, located in the northern part of the state. It is known for its stunning natural surroundings, including the nearby Wasatch Mountains, and its vibrant arts and culture scene. Popular attractions in Salt Lake City include Temple Square, the Utah State Capitol, and the Natural History Museum of Utah.
Elko is a city in northeastern Nevada, known for its mining history and cowboy culture. It is a popular destination for outdoor recreation.
Our company offers the most opulent and technologically advanced private aircraft for all of your transportation needs. You can find additional information on our website by perusing "Frequently Asked Questions," and our team is always available to assist you.