Monarch Air Group provides private air charter in Haifa, Israel. Our clients benefit from top-notch service, unrelenting dedication to safety, wide selection of aircraft, and years of experience in chartering private jets. To obtain a free quote, please use our online quoting tool provided below, or call toll-free 1-877-281-3051.
Charter a private jet to&from Haifa
About Haifa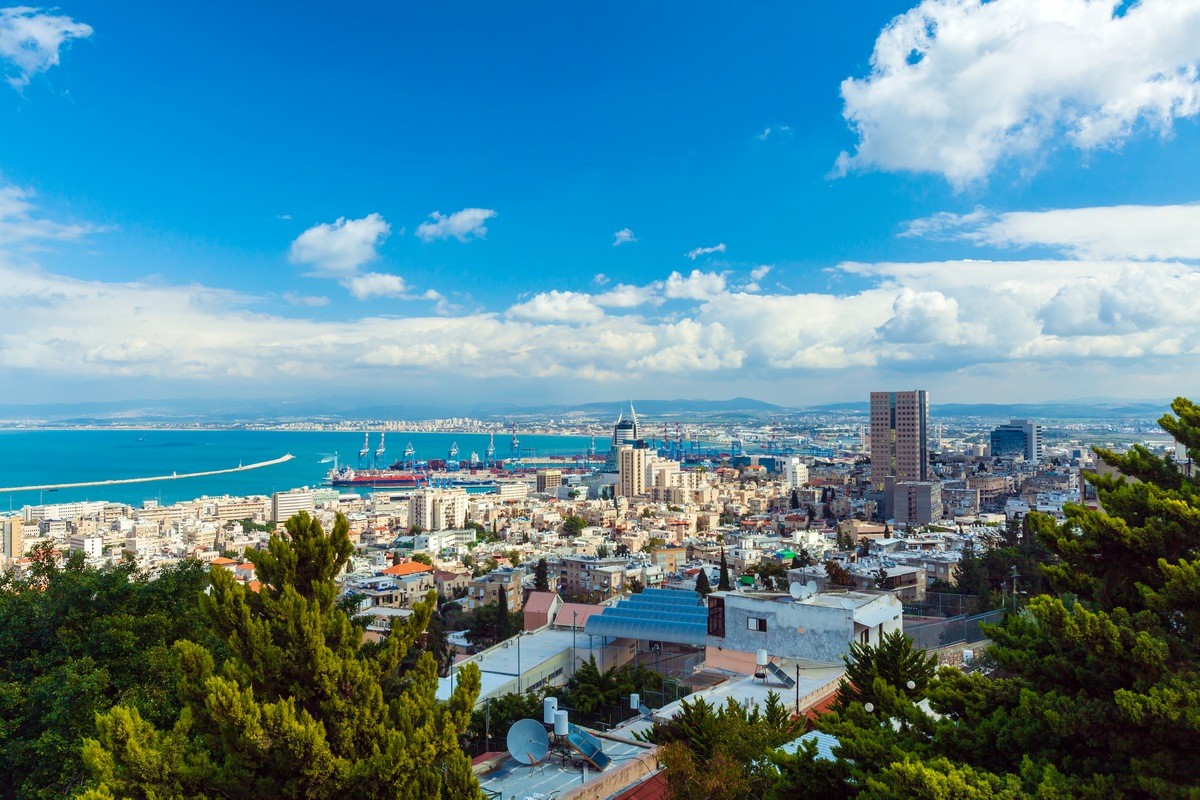 Monarch Air Group offers private jet charter services to and from Haifa, Israel.
Haifa is Israel's third largest city, located in the northern part of the country on the slopes of Mount Carmel. Its area is 63 square kilometers and population reaches 280 thousand. In Hebrew the name of the city means ""beautiful coast"". Haifa is the largest transport hub and the largest port in the country. The past of Haifa is very turbulent, the city from Byzantium rule has fallen into the hands of Persians, and then Arabs. Since the thirteenth century, it has been alternately destroyed and rebuilt.
Modern Haifa is a bustling port city, but unlike many industrial cities, the landscape of steep cliffs running towards the coast creates a beautiful environment. This is confirmed by the huge and absolutely beautiful Bahá'í Gardens, which rise above the central city in a series of waterfalls and are a tourist attraction. Haifa film lovers will be delighted with the annual Haifa International Film Festival, which has been held in the city since 1975. Among other places full of art, two major cultural centers are worth mentioning: the Rappaport Arts and Culture Center and the Krieger Performing Arts Center. There are also many museums in the city and the most recognizable of them is the National Museum of Science, Technology and Space. It is an ideal place for family holidays with children. Also worth a visit are the Tikotin Museum of Japanese Art, the National Maritime Museum, the Haifa Art Museum and Dagon Grain Museum.
Haifa Airport (HFA) is a small international airport located east of Haifa City.
Haifa Map
Haifa Airports within 70 miles For Private Jets
1. TLV, Ben Gurion Airport, Tel Aviv, Israel
2. AMM, Queen Alia International Airport, Amman, Jordan
3. DAM, Damascus International Airport, Damascus, Syria
4. ECN, Ercan International Airport, Nicosia, Cyprus
5. HFA, Haifa Airport, Haifa, Israel
6. SDV, Sde Dov Airport, Tel Aviv, Israel
7. TLV, Ben Gurion Airport, Tel Aviv, Israel
8. AMM, Queen Alia International Airport, Amman, Jordan
9. RPN, Rosh Pina Airport, Rosh-Pina, Israel