Monarch Air Group provides private air charter in Grenada. Our clients benefit from top-notch service, unrelenting dedication to safety, wide selection of aircraft, and years of experience in chartering private jets. To obtain a free quote, please use our online quoting tool provided below, or call toll-free 1-877-281-3051.
Charter a private jet to&from Grenada
About Grenada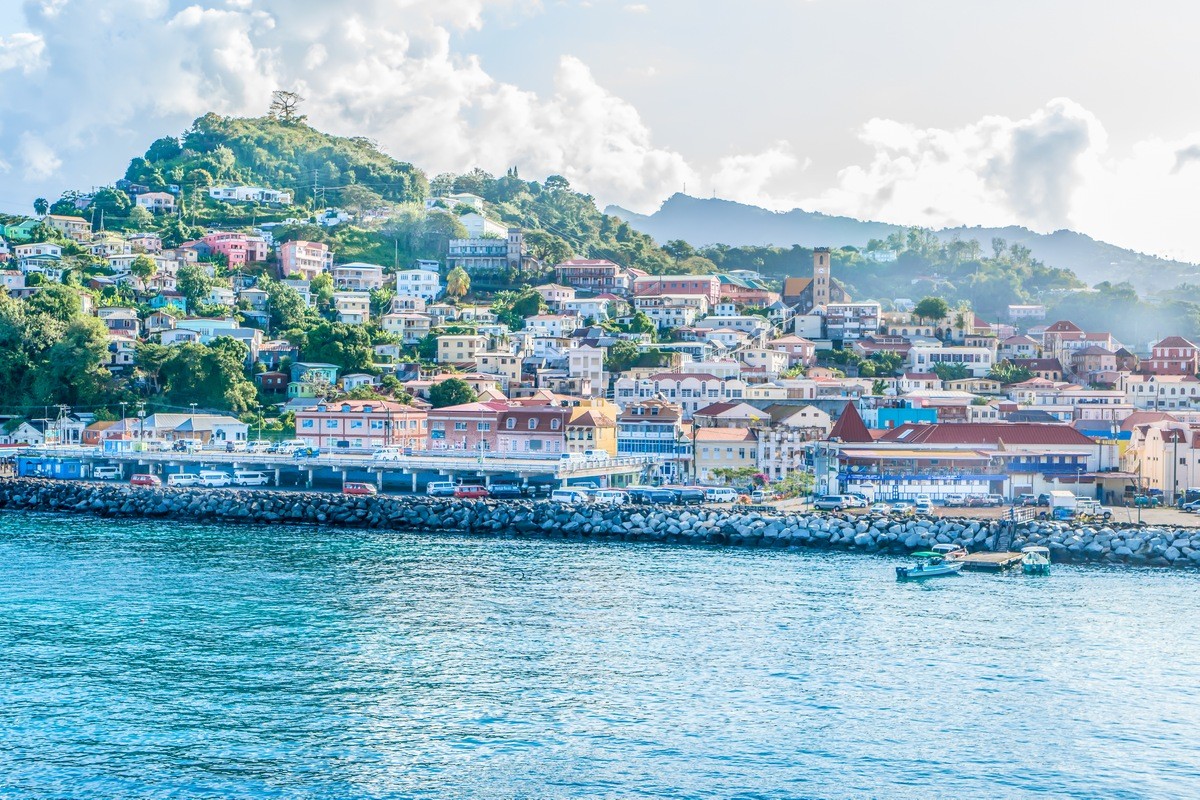 Monarch Air Group offers private jet charter services to and from Grenada.
Grenada is a Caribbean island commonly referred to as the Spice Isle because it has historically been a large producer and exporter of spices including nutmeg, cloves, cinnamon, pepper, ginger and vanilla. When the melody of steel pan music finds its way to your ears and a medley of spices finds its way to your palette, you will be immersed in the vibe of this Caribbean gem.
Leisure travelers enjoy shopping at Carenage, a colorful waterfront promenade. Fish Friday in the town of Gouyve is a tradition for residents and visitors alike. Everyone gets together to share fresh local catches including fish and lobster. Grenada's appetite for barbecue is an island-wide obsession, especially on the weekends. No matter where you dine on the island, barbecue is sure to be on the menu.
Grenada and its neighboring islands have plenty of unspoiled beaches and other natural attractions to explore, including the picturesque black sands of St. John's volcanic beach. Only 23 miles (37 km) away from Grenada, Carriacou, known as "The Land of the Reefs" is an idyllic island with an economy centered around agriculture, fishing and tourism. The most popular spot for snorkeling on the reef is a five-minute boat ride from Sandy Island.
Maurice Bishop International Airport (TGPY), is located 5 miles (8 km) north of St. George's, the capital of Grenada. Empty legs and transient aircraft are very popular in the region.
Grenada Map
Grenada Airports within 70 miles For Private Jets
1. GND, Maurice Bishop International Airport, Saint Georges, Grenada
2. SVD, Argyle International Airport, Saint Vincent and the Grenadines
3. TAB, Arthur Napoleon Raymond Robinson International Airport, Scarborough, Trinidad and Tobago
4. POS, Piarco International Airport, Port of Spain, Trinidad and Tobago
5. UVF, Hewanorra International Airport, Vieux Fort, Saint Lucia
6. SLU, George F. L. Charles Airport, Castries, Saint Lucia
7. PMV, Santiago Mariño Caribbean International Airport, Porlamar, Venezuela
8. MUN, José Tadeo Monagas International Airport, Maturin, Venezuela
9. CUM, Antonio José de Sucre Airport, Cumana, Venezuela
10. CRU, Lauriston Airport, Hillsborough, Grenada
11. PLI, Palm Island Airport, Palm Island, Saint Vincent and the Grenadines
12. UNI, Union Island Airport, Union Island, Saint Vincent and the Grenadines