Monarch Air Group provides private air charter in Granada. Our clients benefit from top-notch service, unrelenting dedication to safety, wide selection of aircraft, and years of experience in chartering private jets. To obtain a free quote, please use our online quoting tool provided below, or call toll-free 1-877-281-3051.
Charter a private jet in Granada:
About Granada, Spain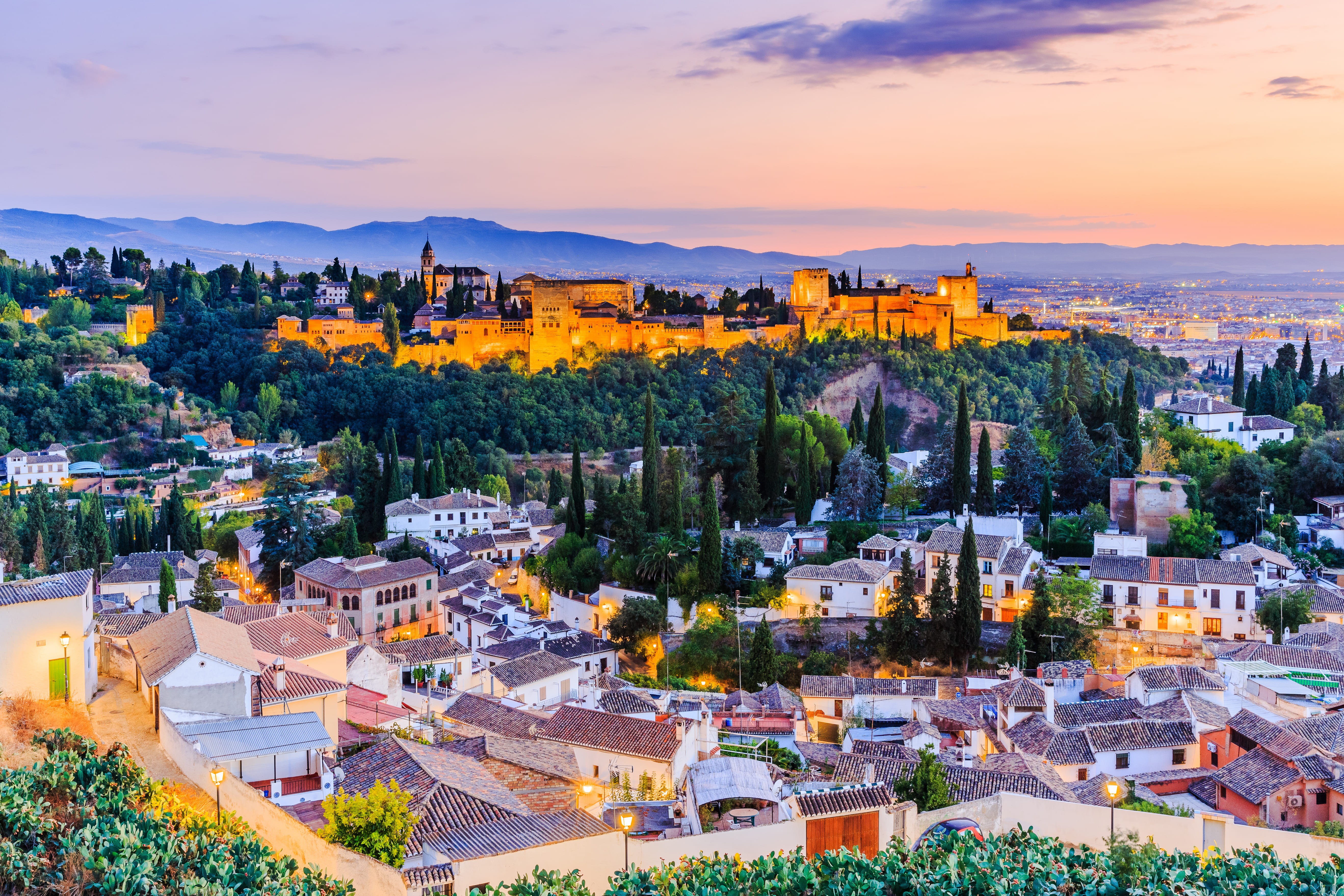 Monarch Air Group offers a wide variety of private jet charter options to and from Granada, Spain.
Situated at the Sierra Nevada mountains foot, Granada is a city and capital of the province of Granada, with a population of over 237 thousand people. It is home to the Alhambra, a famous Moorish palace and fortress complex that makes Granada one of the most popular destinations in the country.
Apart from the Alhambra, Granada boasts many tourist attractions, including the Generalife, Albayzin, Mirador de San Nicolas, Palacios Nazaries, Museum of Alhambra, Plaza de San Nicolas, Basilica de San Juan de Dios, Carrera del Darro, Science Park, Cathedral and Royal Chapel, Granada Cathedral, Sacromonte, La Madraza, Saint Jerome Monastery, and Mezquita Mayor de Granada, among the others.
The nearest major airport to the city is Federico Garcia Lorca Granada-Jaen Airport, which is located 18 km from the center of Granada and serves domestic and international flights.
Granada Airports within 70 miles
1. AGP, Pablo Ruiz Picasso, Malaga, Spain.
2. GRX, Granada, Granada, Spain.
3. UTL, Torremolinos, Torremolinos, Spain.
Hotels in Granada
1. AC Palacio De Santa Paula, Autograph Collection®, Calle Gran Vía de Colón, 31, Granada.
2. Casa Del Capitel Nazarí Hotel S. XVI, C/ Cuesta Aceituneros, 6, Granada.
3. Hotel Alhambra Palace, Plaza Arquitecto García de Paredes, 1, Granada.
4. Hotel Palacio de Santa Ines, Cuesta de Santa Inés, 9, Granada.
5. HOTEL EN GRANADA: HOTEL CASA MORISCA, Cuesta de la Victoria, 9, Granada.
6. Hotel Puerta de las Granadas, Cuesta de Gomérez, 14, Granada.
7. Marquis Urban, Plaza de Fortuny, 6, Granada.
8. Hotel ANACAPRI, Calle Joaquín Costa, 7, Granada.
9. Gar Anat Hotel Boutique – WEB OFICIAL®, Placeta de los Peregrinos, 1, Granada.
10. HOTEL GRANADA CENTRO, Calle Navarrete, 7, Granada.
11. Parador de Granada, Calle Real de la Alhambra, s/n, Granada.
12. Hotel America, Calle Real de la Alhambra, 53, Granada.
13. Room Mate Leo, Calle Mesones, 15, Granada.
14. Hotel Santa Isabel la Real, Calle Santa Isabel la Real, 19, Granada.
15. Hotel Casa 1800 Granada, 11, Plaza Benalúa, Granada.
16. Hotel Meliá Granada, Calle Ángel Ganivet, 7, Granada.
17. Hotel Hospes Palacio de Los Patos***** | Granada, Calle Solarillo de Gracia, 1, Granada.
18. Shine Albayzín, Carrera del Darro, 25, Granada.
19. Abba Granada Hotel, Avenida de la Constitución, 21, Granada.
20. Hotel Comfort Dauro 2, Calle Navas, 5, Granada.