Monarch Air Group provides private air charter in Gothenburg, Sweden. Our clients benefit from top-notch service, unrelenting dedication to safety, wide selection of aircraft, and years of experience in chartering private jets. To obtain a free quote, please use our online quoting tool provided below, or call toll-free 1-877-281-3051.
Charter a private jet to&from Gothenburg, Sweden
Private Jet Charter to and from Gothenburg, Sweden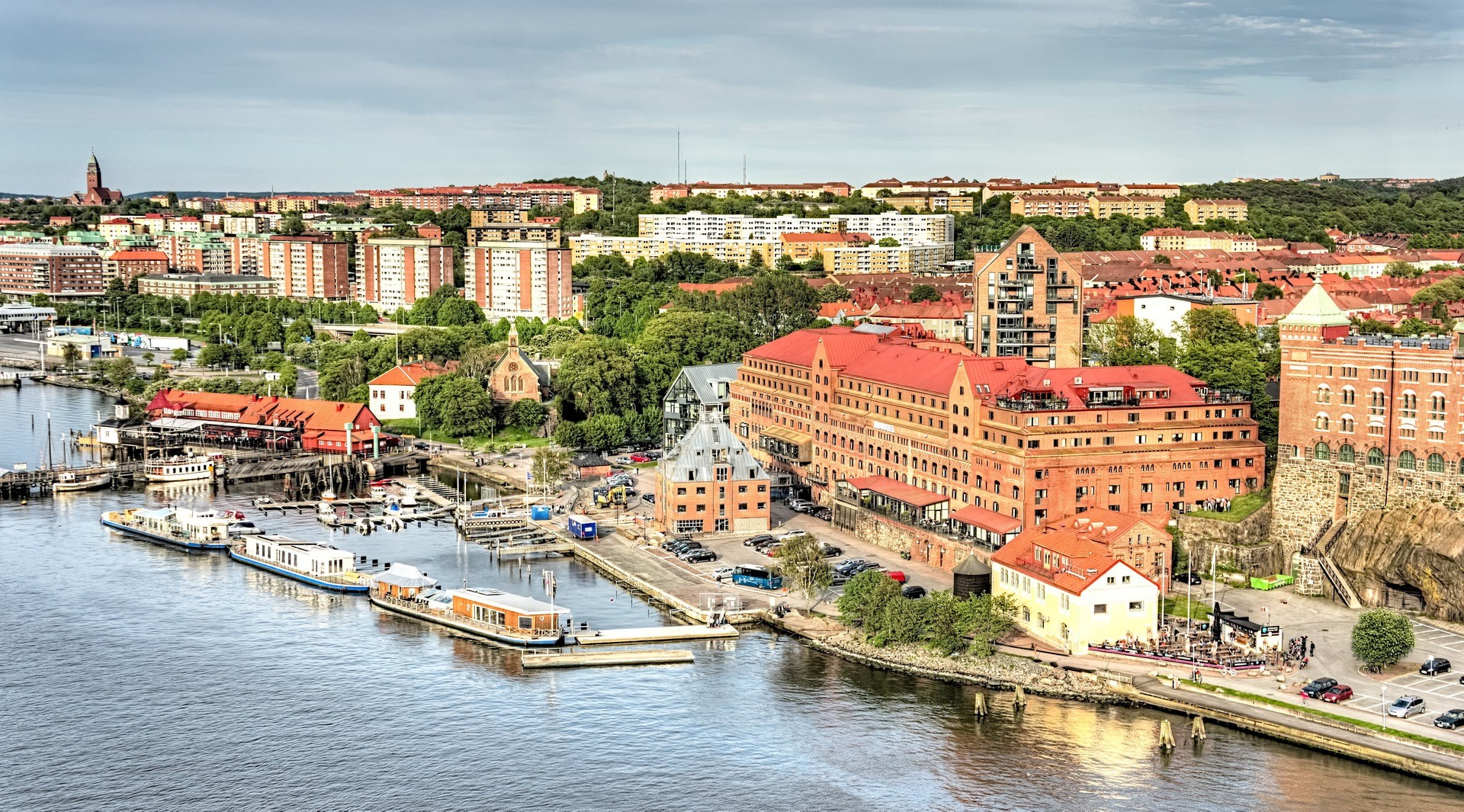 Monarch Air Group offers private jet charter services to and from Gothenburg, Sweden.
Situated on the Gota River, Gothenburg is a major seaport in southwest Sweden. Established in 1621 by King Gustav II Adolf, the city was developed with the help of Dutch and German city planners and canal experts. With the largest harbor in Scandinavia, Gothenburg has served as a prominent trade hub on Sweden's west coast for many years. Today, it is the second largest city in the country, offering excellent accommodation options, stunning coastal views, upscale dining establishments, and captivating attractions. Whether you're seeking cultural immersion, outdoor adventures, or simply want to indulge in the local flavors, Gothenburg private jet charter has plenty to offer.
Liseberg is Scandinavia's largest amusement park and a must-visit attraction for thrill-seekers and families alike when renting a private jet to Gothenburg. Enjoy a range of exhilarating rides, including roller coasters, water slides, and carousels. Liseberg also hosts concerts, performances, and seasonal events like the enchanting Christmas market. With its lively atmosphere and variety of entertainment options, Liseberg guarantees fun and excitement for all ages.
With a private jet to Gothenburg, escape to the charming district of Haga, known for its well-preserved wooden houses and cobblestone streets. Take a leisurely walk along Haga Nygata, the main thoroughfare with cozy cafes, vintage boutiques, and unique shops. Indulge in a traditional Swedish "fika" (coffee break) and savor freshly baked cinnamon buns at Café Husaren, a local favorite. Haga offers a tranquil and nostalgic atmosphere that transports visitors back in time.
Once you've chartered a private jet to Gothenburg, explore the Universe at Universeum, an interactive science center and aquarium that will captivate both young and old alike. Immerse yourself in the wonders of the natural world as you explore rainforests, encounter exotic animals, and learn about space and the universe. In addition, visit the Gothenburg Museum of Art, renowned for its impressive Nordic and international art collections. And finally, embrace nature in the Garden Society of Gothenburg, one of Europe's best-preserved 19th-century parks. Wander through lush greenery, vibrant flower beds, and enchanting pathways.
Gothenburg-Landvetter Airport serves Gothenburg and is located just twelve miles east of the city center.
Gothenburg Private Jet Rental Cost
Gothenburg private jet rental range from $2,000 – $17,000 per billable flight hour or more. Turboprop jets cost from $1,800 to $2,400 per hour, light jets cost from $2,400 to $3,900, mid-size or super-midsize jets cost from $4,200 to $8,100 per flight hour, while heavy and ultra-long range jets per flight hour cost from $7,200 to $17,800.
Airports for Private Jet near Gothenburg
BYR, Laeso Airport, Laeso Island, Denmark.
CNL, Sindal, Sindal, Denmark.
GOT, Landvetter, Gothenburg, Sweden.
GSE, Gothenburg City Airport, Gothenburg, Sweden.
LDK, Hovby, Lidkoping, Sweden.
QJV, Limousine Service, Skagen Z7, Denmark.
THN, Trollhattan, Trollhattan, Sweden.
XWL, Gothenburg Rail, Gothenburg, Sweden.
XYC, Herrljunga, Herrljunga, Sweden.
FAQ: Private Jet Flights to Gothenburg
Why choose a charter jet to Gothenburg with Monarch Air Group?
When you trust Monarch Air Group with every aspect of your travel to Gothenburg, your comfort and security come first. To enhance your experience, cutting-edge equipment is installed in our private aircraft. Your trip should be pleasurable, remarkable, and unforgettable.
What Types of the Private Jets Can Use for Gothenburg?
Before choosing a private aircraft for a flight to Gothenburg, Monarch Air Group takes several factors into account. The required range, number of passengers, cost, and route are all included. Our main goals when providing charter services are your comfort, security, and enjoyment. Our company has a large selection of aircraft.
What are the Benefits of Flying Gothenburg Private Jet?
Private aviation has several advantages. You have total control over your schedule when you book a private flight to Gothenburg. We can provide you with a private aircraft, depending on how many people will be traveling and the seats available for departure. Our travel adviser is on call twenty-four hours a day, seven days a week for all of your travel needs.
Can I Bring My Pet on a Private Jet to Gothenburg?
Because we cherish and respect all animals, Monarch Air Group is delighted to provide pet-friendly flights to Gothenburg. However, it is critical to consider the specific requirements and restrictions of each flight. The safety of your fellow passengers is our top priority.
Popular Destinations near Gothenburg by Private Jet
Located northwest of Gothenburg, Marstrand is a popular summer getaway known for its idyllic coastal setting and historic fortress. The island attracts visitors with its charming streets, picturesque harbor, and sailing and water sports opportunities.
Stretching north of Gothenburg, the Bohuslän Coast is renowned for its stunning archipelago, with thousands of rocky islands and islets. Visitors can enjoy sailing, kayaking, fishing, and exploring picturesque fishing villages such as Smögen and Fjällbacka.
Liseberg is a renowned amusement park in the city itself. It offers thrilling rides, entertainment shows, and beautiful gardens, making it a popular attraction for families and thrill-seekers.
Our private jets are outfitted with cutting-edge technology that enhances flying safety and efficiency. We make every attempt to personalize your experience and provide excellent customer service. Please check our "Frequently Asked Questions" section or contact us for more information.