Monarch Air Group provides private air charter in Georgia. Our clients benefit from top-notch service, unrelenting dedication to safety, a wide selection of aircraft, and years of experience in chartering private jets. To obtain a free quote, please use our online quoting tool provided below, or call toll-free 1-877-281-3051.
Charter a private jet to&from Georgia
About Georgia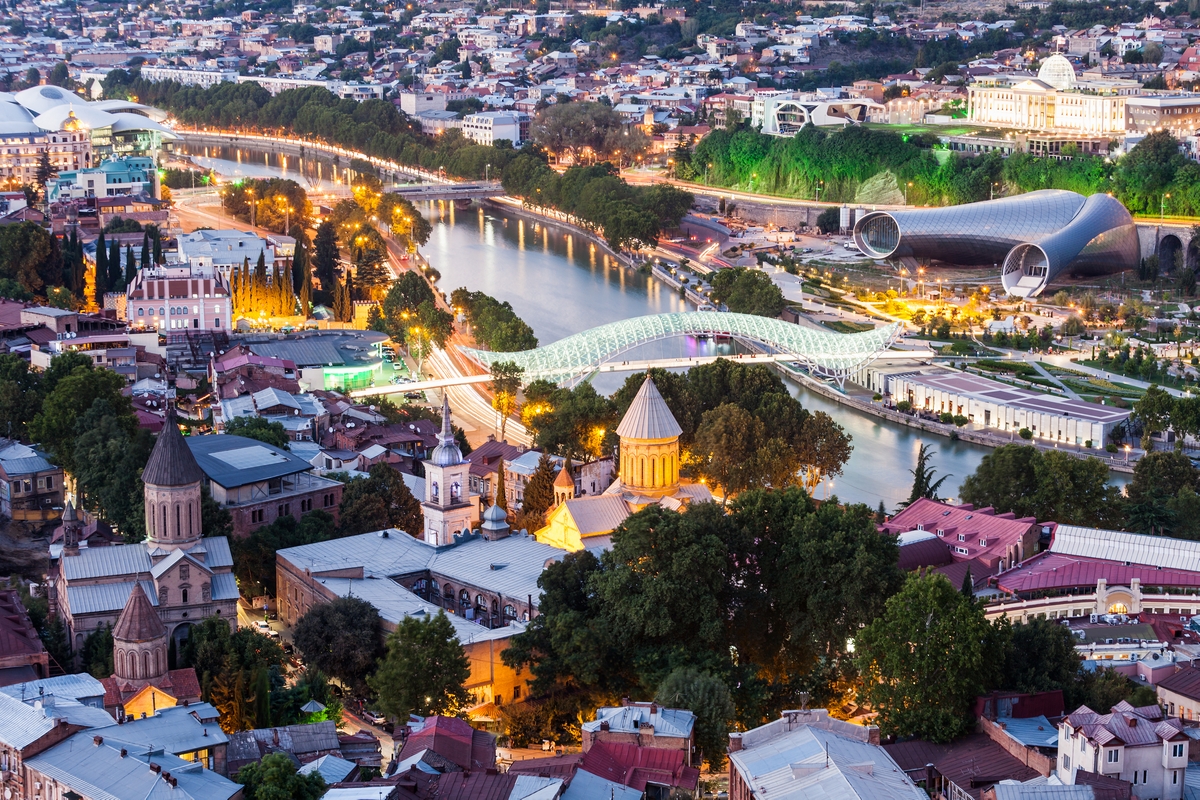 Monarch Air Group provides private jet charter flights in and out of Georgia.
In the western part of Transcaucasia, not far from the Black Sea coast, lies the country of Georgia with its unique color and hospitable locals. It borders Armenia, Turkey, Georgia, and Russia and combines an exceptional climate, sea, and mountains.
The main feature of Georgia is considered a variety of national cuisine and wines; the local winery is 8000 years old and has been recognized by UNESCO as a world heritage. Among the monuments of architecture are also worth mentioning the royal residence in Armaziskhevi, the city-fortress Ujarma, temples in Kartli and Bolnisi Zion, the cave city Vardzia and the unique Jvari.
Tbilisi, the capital of modern Georgia, is one of the oldest cities in the world, where ancient sites and current achievements of science and technology are incredibly combined. The most popular attractions here are the Holy Trinity Cathedral, Jvarismam Church, the Cathedral Church of St. Peter and St. Paul. To explore the country's history, one can visit the Archaeological Museum, collecting ancient history, the Dolls Museum, and the Art Museum.
The country's culture was born to fuse different traditions, fun festivals, and holidays, which offer visitors to experience the original atmosphere. For example, the annual folklore festival "Art-Gene" is the largest ethnographic event in the country. Here, сlients of private charters to Georgia can enjoy traditional dancing, music and participate in various masterclasses.
Popular Private Jet Destinations in Georgia
Private Jet Kutaisi
Charter a private jet in Batumi
Georgia Map