Monarch Air Group provides private air charter in Garfield, New Jersey. Our clients benefit from top-notch service, unrelenting dedication to safety, wide selection of aircraft, and years of experience in chartering private jets. To obtain a free quote, please use our online quoting tool provided below, or call toll-free 1-877-281-3051
Charter a private jet in Garfield, NJ:
About Garfield, New Jersey, United States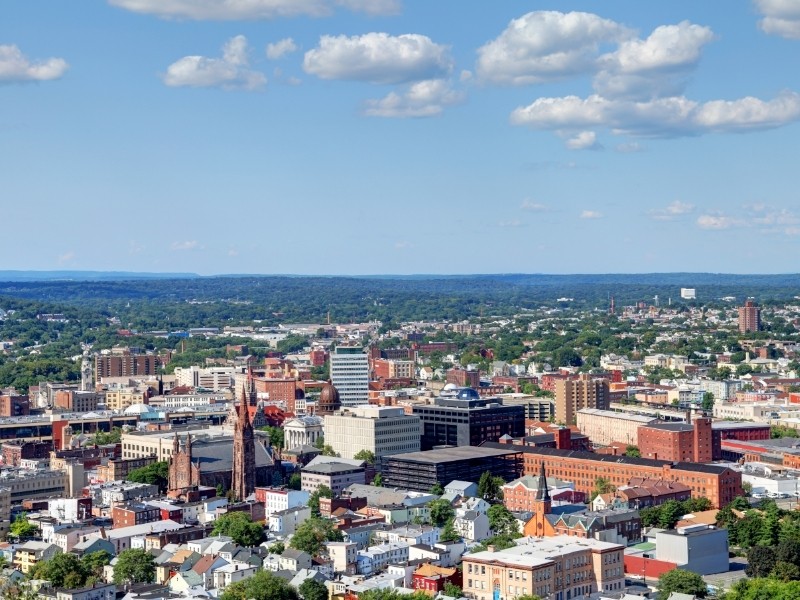 Monarch Air Group offers plenty of private jet charter options to and from Garfield, New Jersey, United States.
Garfield is a growing city with an estimated population of about 31,876 people. The city lies in Bergen County and is notable for its outstanding history that dates back to 1873. Garfield has the world-class facilities, a relatively stable economy, friendly people, excellent transportation, diverse employment options, great schools, and a variety of entertainment opportunities.
The nearest major airports to Garfield are Teterboro Airport located 4 miles from the city center, Newark Liberty International Airport situated 16 miles from the city, and LaGuardia Airport located 21 miles from Garfield.
Garfield, NJ Airports within 70 miles
1. AYZ, Zahns, Amityville, United States
2. BDR, Igor I. Sikorsky Mem., Bridgeport, United States
3. BLM, Monmouth Executive Airport, Belmar – Farmingdale, United States
4. BPA, Grumman, Bethpage, United States
5. CTO, Peconic River, Calverton, United States
6. DPK, Deer Park, Deer Park, United States
7. DYL, Doylestown, Doylestown, United States
8. ESP, Birchwood-Pocono, East Stroudsburg, United States
9. EWR, Newark Liberty International, Newark, United States
10. FLU, Flushing, New York, United States
11. FRG, Republic Field, Farmingdale, United States
12. HPN, Westchester County Apt, White Plains, United States
13. HVN, New Haven, New Haven, United States
14. JFK, John F Kennedy Intl, New York, United States
15. JHC, Island Heliport, Garden City, United States
16. JRA, West 30th St Heliport, New York, United States
17. JRE, East 60th Street H/P, New York, United States
18. JVI, Central Jersey Regional Airport, Manville, United States
19. LDJ, Linden, Linden, United States
20. LGA, La Guardia, New York, United States
Hotels in Garfield, NJ
1. Holiday Inn Hasbrouck Heights-Meadowlands, 283 New Jersey 17, Hasbrouck Heights
2. Saddle Brook Marriott, 138 New Pehle Avenue, Saddle Brook
3. Home2 Suites by Hilton Hasbrouck Heights, 377 Route 17 South, Hasbrouck Heights
4. Grand Lux Cafe, 1 Garden State Plaza Boulevard, Paramus
5. BRC Day Spa & Sauna Resort, 24-20 Broadway, Fair Lawn
6. PetSmart, 244 Passaic Street, Garfield
7. Il Villaggio, 651 New Jersey 17, Carlstadt
8. Stony Hill Inn, 231 Polifly Road, Hackensack
9. Crowne Plaza Saddle Brook, 50 Kenny Place, Saddle Brook
10. Red Carpet Inn, 204 U.S. 46, Elmwood Park
11. Ramada Rochelle Park Near Paramus, 375 West Passaic Street, Rochelle Park
12. Hilton Hasbrouck Heights/Meadowlands, 650 Terrace Avenue, Hasbrouck Heights
13. Holiday Inn Express Paramus, 50 State Route 17, Paramus
14. Town House Inn & Suites, 50 U.S. 46, Elmwood Park
15. Holiday Inn Hasbrouck Heights-Meadowlands, 283 New Jersey 17, Hasbrouck Heights
16. Saddle Brook Marriott, 138 New Pehle Avenue, Saddle Brook
17. Home2 Suites by Hilton Hasbrouck Heights, 377 Route 17 South, Hasbrouck Heights
18. Grand Lux Cafe, 1 Garden State Plaza Boulevard, Paramus
19. BRC Day Spa & Sauna Resort, 24-20 Broadway, Fair Lawn
20. PetSmart, 60 New Jersey 17, Paramus
21. PetSmart, 244 Passaic Street, Garfield
22. Il Villaggio, 651 New Jersey 17, Carlstadt
23. Stony Hill Inn, 231 Polifly Road, Hackensack