Monarch Air Group provides private air charter in Gaithersburg. Our clients benefit from top-notch service, unrelenting dedication to safety, wide selection of aircraft, and years of experience in chartering private jets. To obtain a free quote, please use our online quoting tool provided below, or call toll-free 1-877-281-3051.
Charter a private jet in Gaithersburg:
About Gaithersburg, Maryland, United States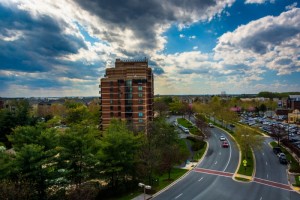 Monarch Air Group offers plenty of private jet charter options to and from Gaithersburg, Maryland, United States.
Situated in Montgomery County, to the northwest of Washington, D.C., Gaithersburg is the fourth largest city in the state. The city is known for its exceptional quality of life and boasts award-winning neighborhoods. Despite seeming a small town, Gaithersburg has many tourist attractions, such as the Activity Center at Bohrer Park, Arts Barn, Casey Community Center, Aquatic Center, Gaithersburg Community Museum, Miniature Golf Course, Water Park at Bohrer Park, and a lot more.
The closest major airports include Ronald Reagan Washington National Airport located 29 miles from the city center, Washington Dulles International Airport located 32 miles from the city, and Baltimore/Washington International Thurgood Marshall Airport located 40 miles from Gaithersburg.
Gaithersburg Airports within 70 miles
1. ADW, Andrews AFB, Camp Springs, United States
2. ANP, Lee, Annapolis, United States
3. APG, Phillips AAF, Aberdeen, United States
4. BOF, Bolling AFB, Washington, Canada
5. BWI, Baltimore/Washington International Thurgood Marshall Airport, Baltimore/Washington, United States
6. BZS, Buzzards Pt S, Washington, United States
7. CGS, College Park, College Park, United States
8. DAA, Davison AAF, Fort Belvoir, United States
9. DGN, NAF, Dahlgren, Norway
10. EDG, Weide AAF, Edgewood, United States
11. ESN, Easton, Easton, United States
12. FDK, Frederick Municipal, Frederick, United States
13. FME, Tipton Airport, Fort Meade, United States
14. GAI, Montgomery County, Gaithersburg, United States
15. GBO, Baltimore Greenbelt T, Baltimore, United States
16. GTY, Gettysburg, Gettysburg, United States
17. HGR, Wash. County Regional, Hagerstown, United States
18. JPN, Pentagon Army, Washington, United States
19. LTW, St Marys County, Leonardtown, United States
20. MNZ, Manassas, Manassas, United States
Hotels in Gaithersburg
1. Gaithersburg Marriott Washingtonian Center, 9751 Washingtonian Boulevard, Gaithersburg
2. Sheraton Rockville Hotel, 920 King Farm Boulevard, Rockville
3. Hyatt House Gaithersburg, 200 Skidmore Boulevard, Gaithersburg
4. Holiday Inn Gaithersburg, 2 Montgomery Village Avenue, Gaithersburg
5. SpringHill Suites Gaithersburg, 9715 Washingtonian Boulevard, Gaithersburg
6. Comfort Inn Shady Grove – Gaithersburg – Rockville, 16216 North Frederick Road, Gaithersburg
7. Homewood Suites by Hilton Gaithersburg/Washington, DC North, 805 Russell Avenue, Gaithersburg
8. TownePlace Suites Gaithersburg, 212 Perry Parkway, Gaithersburg
9. Courtyard Gaithersburg Washingtonian Center, 204 Boardwalk Place, Gaithersburg
10. Hampton Inn & Suites Washington DC North/Gaithersburg, 960 North Frederick Avenue, Gaithersburg
11. Hilton Garden Inn Rockville-Gaithersburg, 14975 Shady Grove Road, Rockville
12. Courtyard Rockville, 2500 Research Boulevard, Rockville