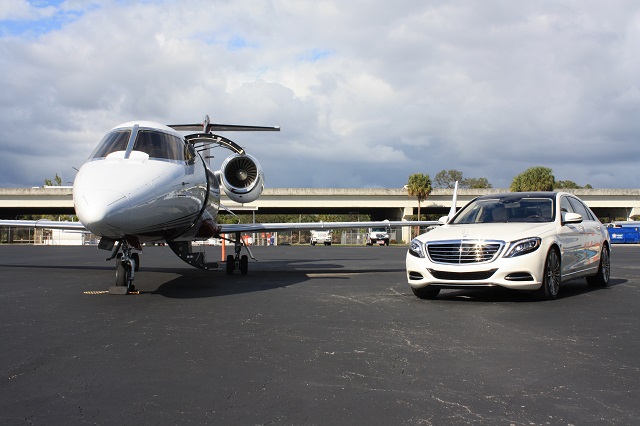 From the royal courts of England and France to the purple courts of the Miami Open, the game of tennis is embarked in history and tradition. The precise origins of the sport are greatly disputed, with some historians dating it back to Ancient Egypt where pictures depict a kind of game where a ball was stroked over a net, while others believe that in the first few centuries the ball was struck with the palm of the hand and hence, the name jeu de paume originated. One thing is certain though, it was not until the 16th century that equipment like the rackets came into use, and the sport was given its current name – "tennis."
Charter a private jet to the Miami Open
Amazing experience
Today, every spring for two weeks, the tennis world has its eyes on Key Biscayne for the Miami Open tournament. One of the world's biggest tennis tournaments, the Miami Open draws not only the top-ranked players but also the celeb fans who like them. Last year, Vogue magazine's editor-in-chief Anna Wintour was just one of the several celebrities who watched Roger Federer and Johanna Konta hit the ball.
The atmosphere both on the court and off the court is fantastic. The Tennis Center at Crandon Park is only steps away from the picturesque Crandon Park Beach and is the venue for this year's tournament. Starting next year, the tournament will move to its new home at Hard Rock Stadium, home of the Miami Dolphins. With amazing weather and an exotic location, Miami Open not only showcases the best players, but also the best entertainment, fashion, and food that Miami has to offer.
Diverse options
With a diverse range of fine dining options such as the elegant Moet & Chandon Champagne & Sushi Lounge, a lively Bacardi Bar by Latin Café or a relaxed Grey Goose Lounge, the Miami Open is truly a see-and-be-seen event you wouldn't want to miss the chance to take your clients to.
If you're visiting with family, there are also plenty of dining options available and an entire Kids Day program where children can participate in drills and have the chance to meet some of the world's best tennis players in person. To spot celebrities, you can also attend the All-Star Tennis Charity Event at the Ritz-Carlton Key Biscayne.
Whether it was Ancient Egypt of France, tennis is a game that is liked by many people around the world. According to an article published on December 19, 2017, by NBC Miami, more than 300,000 thousand people come to the Miami Open each year. This year the tournament is held March 19 to April 1, 2018, with the most anticipated games below:
Women's Singles Final: Saturday, March 31.
Women's Doubles Final: Sunday, April 1.
Men's Singles Final: Sunday, April 1.
Men's Doubles Final: Saturday, March 31.
Fly Monarch Air Group to any of the airports of your choice for two weeks of one of the world's best tennis tournaments in a beautiful and exotic location of Key Biscayne in Miami, Florida.
Airports:
MIA – Miami International Airport
TMB – Kendall-Tamiami Executive Airport
OPF – Opa-Locka Executive Airport
FLL – Ft. Lauderdale International Airport