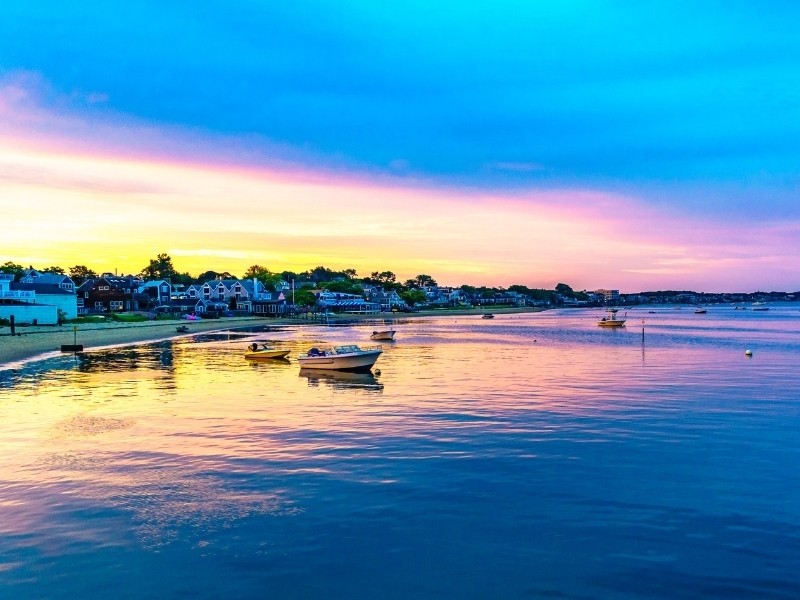 Monarch Air Group provides on-demand private air charters to Cape Cod.
Cape Cod is an iconic American vacation destination at the top of the list for private jet travelers seeking an immersion in New England culture with warm hospitality, delicious cuisine and nearly 600 miles of pristine coastline. Cape Cod is known as a summertime destination but there are plenty of attractions to explore year-round on the Cape. Here are five reasons to choose Cape Cod as your next on-demand private jet charter destination:
1. Beaches, Hiking and Kayaking
Visitors have always been drawn to the Cape's natural beauty. The Cape was first described by naturalist Henry David Thoreau in the 1800s. As you explore the Cape, you will discover landscapes, iconic lighthouses and quaint towns that offer a glimpse of Cape Cod's past and present.
Established by President John F. Kennedy in 1961, the Cape Cod National Seashore covers more than 40,000 acres along the outer Cape. The preservation of this area ensures that the historical landmarks and diverse natural habitats will be enjoyed by generations to come. Herring Cove Beach, located in this protected area, is considered one of the most picturesque beaches on Cape Cod with miles of untamed coastline, natural vegetation and dunes.
Kayaking is a great way to explore up close the inlets, coves and bays of the Cape Cod National Seashore. On a guided tour, you will learn about the Cape's unique geography, ecology and history. There are also 21 easy trails for hikers to explore.
Monomoy National Wildlife Refuge is a 7,604-acre refuge established in 1944 to provide habitat for migratory birds. A variety of habitats in the refuge include ocean, salt and freshwater marshes and ponds and dunes.
In late March through early April, keep watch near the dunes for the fragile nests of the beautifully plumed Piping Plover (Charadrius melodus), a protected species under the Endangered Species Act. The nests of these small birds are made in depressions in the sand and are often lined with fragments of shells and small stones.
2. Cuisine
Part of the Cape experience is the enjoyment of fresh, local sustainable ingredients. Here are a few ways to indulge your tastebuds for a New England culinary experience you will not soon forget:
Cape Cod is famous for its Blue Crabs. Crabbing is a traditional pastime that can be enjoyed by all ages, especially families with children. If you prefer to opt-out of catching your dinner, you can indulge in this scrumptious sensation at restaurants throughout the Cape during the season from May 1 through December 31.
With a busy day of activities ahead, breakfast and brunch are a breeze at Apt Cape Cod. You can build an omelet or choose from the menu with options that range from Crab Cakes Benedict to Brioche French Toast. For brunch, there are plenty of delicious and hearty soup and sandwich combinations, including the Bacon Lettuce Tomato. Shrimp Scampi and Lasagna are both delicious dinner options. For dessert, try the Limoncello Cake with Mascarpone Frosting. Lemon lovers will rejoice!
Steps from the water, Cape Sea Grille is the former home of a sea captain from the 1800s. The restaurant specializes in creative American cuisine that features local ingredients, native seafood and sustainable meats. Whether you choose Shrimp and Scallops or Roasted & Stuffed Acorn Squash, the ambiance of this historical setting and local flavors will create a memorable New England dining experience. For dessert, try the Petit Vanilla Bean Crème Brûlée served with a shortbread cookie.
For a romantic dinner with a view of Cape Cod Bay, Ocean Terrace at Ocean Edge Resort is ideal. The restaurant serves up some of the Cape's tastiest wild-caught muscles, oysters and scallops. Entrée favorites include Grilled Sirloin, Shephard's Pie with Braised Lamb Shoulder and Maine Lobster Rolls.
For dessert, try the Tiramisu.
Old Yarmouth Inn has been welcoming visitors since 1696. The New England Clam Chowder served here is a local classic. Main course temptations include Pan Seared Caramelized Scallops served with Sunchoke, Prosciutto and Thyme Risotto and Drunken Chicken with dark rum, brown sugar and garlic, served with seasonal vegetables and garlic mashed potatoes. For dessert, try the Chef's Bread Pudding with whipped cream.
3. Lighthouses
Lighthouses are an important part of Cape Cod's Maritime History. The lighthouse beacons once guided sailors, fishing boats and whaling fleets around the perils of the Cape's coastlines. More than a dozen historical lighthouses remain on the Cape today.
Among the most visited lighthouses include Chatham Light near the Cape's "elbow". This lighthouse is a popular subject for artists whose work is displayed in galleries and shops throughout Cape Cod.
First lit in 1872, the Wood End Light is an ideal lighthouse for hikers and photographers to visit. The site offers spectacular views of the lighthouse framed by the constantly changing colors in the wide-open sky.
The Race Point Lighthouse is nestled in the dunes of the Cape Cod National Seashore. First lit in 1816, the lighthouse tower was replaced in 1876 with a 45-foot tower. The property features accommodations for secluded weekly vacation rentals.
4. Whale Watching
The Cape has some of the best whale-watching in the Northeast. When you visit the lighthouses during the whale migration season, from April until late October, keep an eye on the horizon for several species of whales that pass by Cape Cod and Provincetown during their migration across the North Atlantic. These include fin, humpback, minke, orca, pilot and North Atlantic right whales. Whale watching tours are available during the season.
5. Art Galleries, Museums and Shops of Hyannis Port
The rich maritime heritage of Hyannis Port dates to the 1800s when it was home to over 200 ship masters. Since 1926, the Kennedy family has been an integral part of Cape Cod. The John F. Kennedy Hyannis Museum covers the storied history of the Kennedys with a collection of photographs, archival films, and other artifacts of John F. Kennedy and his family. Look for a memorial on Ocean Street that overlooks Lewis Bay where President Kennedy enjoyed sailing.
Main Street in Hyannis Port is lined with small art galleries filled with colorful and whimsical works of art by New England artists. The treasures you find here will remind you for years to come of a delightful time spent together with family and friends exploring the Cape.
In conclusion, your adventures on Cape Cod will be filled with scenic coastlines dotted with historical lighthouses, pristine wildlife habitats and cuisine infused with local flavors. As you come to know this place and its remarkable natural and cultural history, you will discover a land forged over time by the cycle of nature's seasons, forever intertwined with the story of America's people, past and present.
A professional private jet charter coordinator will help you select the perfect private aircraft and take care of the details so you can relax, enjoy and look forward to a memorable time on Cape Cod.
Private Jet Charter to Cape Cod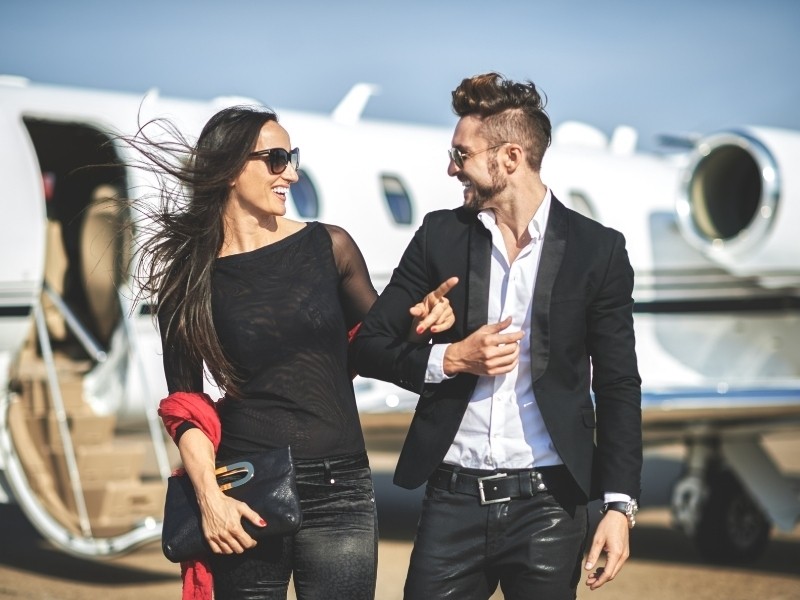 A private jet charter flight to Cape Cod can be matched to suit almost any travel plan from short non-stop flights to long-range cross-continental or international trips. Private jet charters to Cape Cod typically utilize super midsize, midsize and light jets.
When chartering an on-demand private flight to Cape Cod, the primary airport is Barnstable Municipal Airport (HYA), also known as Boardman/Polando Field.
Super midsize jet options typically accommodate up to 9 passengers. Super midsize jet options include the Gulfstream G550, Bombardier Challenger 350 and the Embraer Legacy 650. Super midsize jets feature digital entertainment, catering, a full galley and flight attendant service.
Midsize jet options typically accommodate 5-7 passengers. Midsize jet options include the Hawker 800XP, the Cessna Citation XLS+ and the Learjet 60XR. Midsize jets include catering and digital entertainment. Midsize jets have a fast climb rate, extended ranges and generous baggage capacity.
Light jet options typically accommodate 6-8 passengers. Light jet options include the Citation CJ3+, Hawker 400XP and the Phenom 300. Light jets offer a cost-effective charter option configured for the value charter clients seek with a combination of speed, range and passenger comfort.
Private Jet from U.S. Cities to Cape Cod (HYA)
Departure

City

Departure

Airport

Airport Code
Distance (Nautical Miles)
Miles
Estimated Flight Time
Super Midsize
Midsize
Light
Austin
Austin-Bergstrom
AUS
1,489
1,714
3 hrs

46 min

3 hrs

33 min

3 hrs

31 min

Boston
Logan Intl.
BOS
53
61
30 min
28 min
28 min
Indianapolis
Indianapolis Intl.
IND
737
848
2 hrs

9 min

1 hr

55 min

1 hr

55 min

Miami
Miami Intl.
MIA
1,073
1,236
2 hrs

51 min

2 hr

36 min

2 hrs

36 min

Nashville
Nashville Intl.
BNA
833
959
2 hrs

20 min

2 hrs

8 min

2 hrs

8 min

New York
Newark
EWR
185
213
49 min
46 min
46 min
Phoenix
Phoenix Sky Harbor Intl.
PHX
2,025
2,331
5 hrs

6 min

4 hrs

45 min

4 hrs

45 min

Reno
Reno-Tahoe Intl.
RNO
2,227
2,565
5 hrs

48 min

5 hrs

24 min

5 hrs

24 min

San Diego
San Diego Intl.
SAN
2,276
2,621
5 hrs

51 min

5 hrs

26 min

5 hrs

26 min

Scottsdale
Scottsdale Airport
SDL
2,015
2,320
5 hrs

5 min

4 hrs

44 min

4 hrs

44 min

Seattle
Seattle-Tacoma
SEA
2,209
2,544
5 hrs

38 min

5 hrs

15 min

5 hrs

15 min

Van Nuys
Van Nuys Airport
VNY
2,294
2,642
5 hrs

57 min

5 hrs

32 min

5 hrs

32 min