For the best way to enjoy all the benefits of a vacation, without traffic jams and delays, flying with families on a private jet a perfect choice. A flight can be comfortable and serene, with a full range of extras for the excellent mood of customers.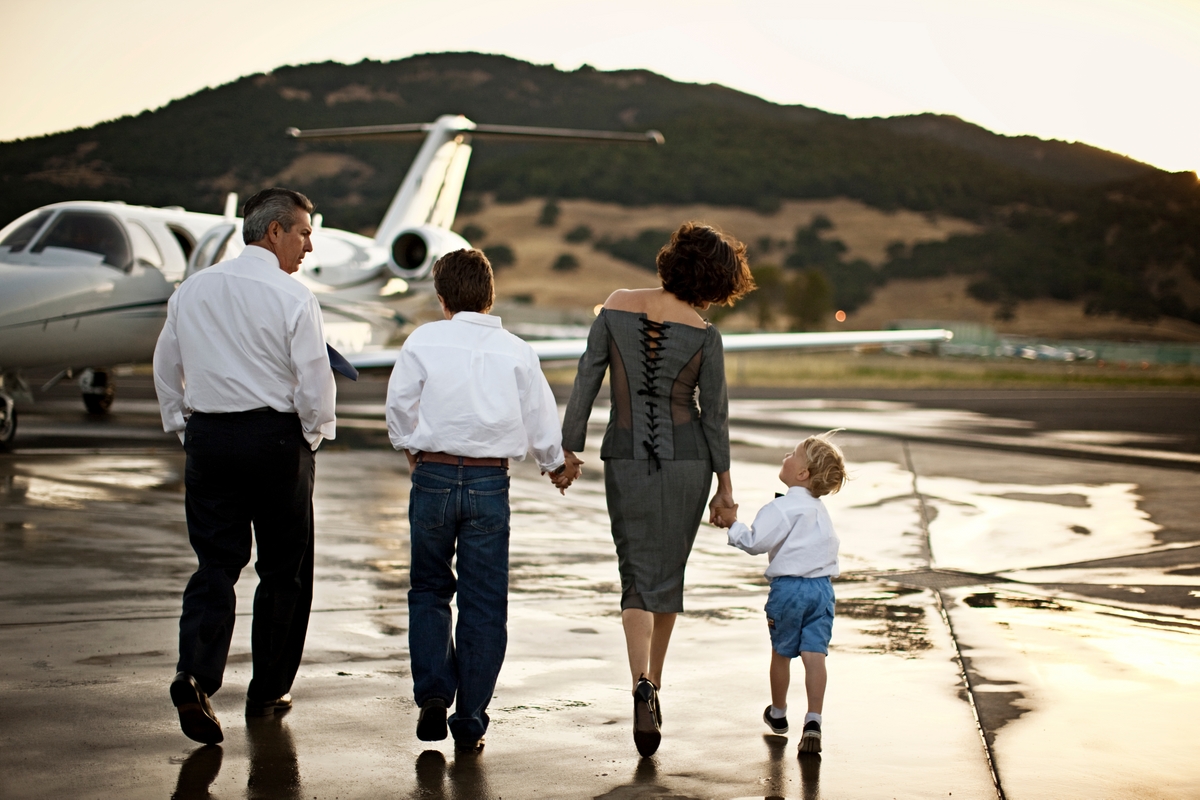 Traveling on a private jet with kids even long distances gives many advantages over the civil plane. Among the main benefits are:
Feeling like home. Traveling on an airplane with a full load, most may feel uncomfortable changing diapers or breastfeeding. However, on a private jet charter with family, this problem does not exist: thanks to the spacious space and separate sections for various functions, each guest can have privacy at any time.
The volume of luggage. You can take a stroller, extra items for the baby, and the whole family on a private air charter when going on vacation for a long time, and often this opportunity is indispensable.
Health and safety. Everyone knows how actively viruses are transmitted from one person to another. Charter for families with young kids is a valuable option because the health and safety of your family are always our priority.
What do pregnant women need to know when flying on private jets?
First and foremost, it's the ability to get to the quiet and comfortable terminals of private jets and avoid the crowds of passengers in the airports. Business-class cabins are spacious and provide you with unparalleled comfort, spread-out seats surrounded by comfort, and adaptive dining options based on your preferences.
Pre-flight medical consultation is an important nuance. For example, flights are not recommended from the 35th week of pregnancy or within seven days of giving birth. Furthermore, a doctor's note may be needed if the mother gave birth by cesarean section when flying under six weeks' gestation.
Travel on a private jet with newborns and preschool children
The best private plane for a family can provide the perfect comfort for traveling with a child of all ages. Among the advantages of flying with children on private aircraft, access to the extra things your child will need, such as medication, food, and milk, travel safely, with a harness and car seat, or in a separate seat with a folding chair.
To summarize, traveling on a private jet with kids is a comfortable and convenient option; you can keep everything under control and not feel the stress of significant passenger traffic. Moreover, it is possible to monitor the temperature in the cabin, lighting, menus, and entertainment onboard, and everything your child needs for a relaxing flight.
Book a private jet flight with Monarch Air Group
Monarch Air Group has access to the largest number of jets available on the market for chartering to any worldwide destination. By offering white-glove concierge service, we ensure our clients are provided with the best available jet options to suit their group travel requirements. We also offer an option for concierge services to and from the airport.
A professional charter coordinator will ensure your privately chartered flight experience is flawless. To obtain a charter quote, please use our real-time quoting tool or call our experts 24/7 at +1 (877) 281 3051.