Monarch Air Group provides private air charter in Elk Grove Village, Illinois. Our clients benefit from top-notch service, unrelenting dedication to safety, wide selection of aircraft, and years of experience in chartering private jets. To obtain a free quote, please use our online quoting tool provided below, or call toll-free 1-877-281-3051
Charter a private jet in Elk Grove Village, IL:
Private Jet Charter to and from Elk Grove Village, Illinois, United States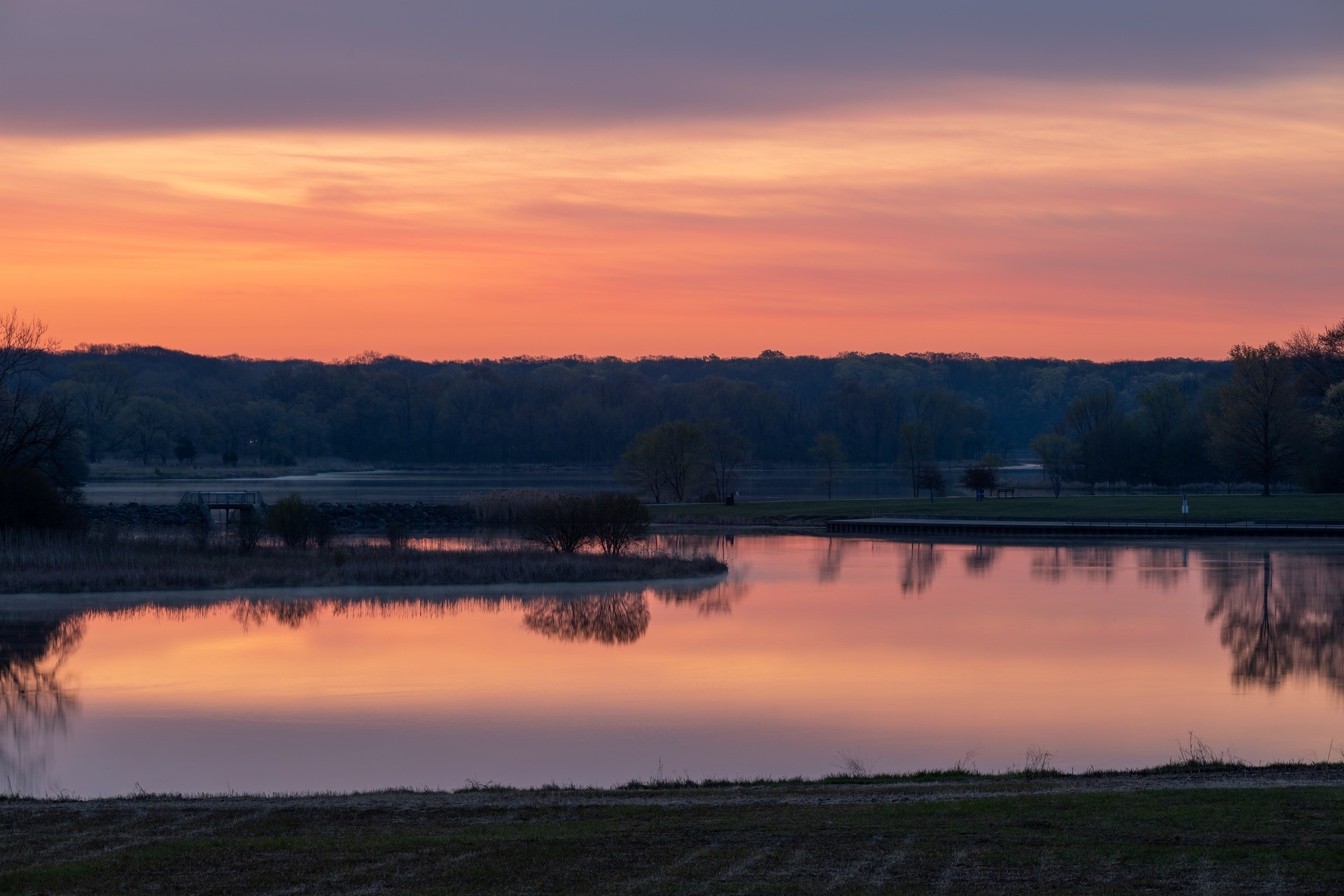 Monarch Air Group offers plenty of private jet charter options to and from Elk Grove Village, Illinois, United States.
Located in the northeastern part of Illinois, Elk Grove Village is a thriving near northwest suburb of Chicago. With a population of approximately 33,127 people, it is one of the principal villages in the vibrant Chicago Metropolitan Area. Renowned for hosting the largest industrial park in Chicago, Elk Grove Village offers a well-developed community that combines excellent educational opportunities, thriving businesses, and a wide range of entertainment options. Elk Grove Village private jet charter offers a delightful array of activities catering to diverse interests.
For those interested in local history, a visit to the Elk Grove Historical Museum is a must. Housed in a beautiful Victorian building, the museum showcases the rich heritage and evolution of the village. Book a private jet to Elk Grove Village and explore exhibits that depict early settler life, agricultural practices, and the growth of Elk Grove Village over the years. The museum also hosts special events and educational programs, making it an engaging experience for visitors of all ages.
Escape the hustle and bustle of daily life by immersing yourself in the serene beauty of Busse Woods when renting a private jet to Elk Grove Village. Spanning over 3,700 acres, this forest preserve offers endless opportunities for outdoor recreation. Enjoy a stroll or bike ride along the picturesque trails, go fishing in the serene lakes, or have a picnic in one of the designated areas. During the warmer months, you can also rent a boat and explore the tranquil waters. Nature enthusiasts will be delighted by the diverse wildlife and stunning flora that thrive within this natural oasis.
When booking a private jet to Elk Grove Village, indulge in a day of shopping and dining at the Elk Grove Town Center. This vibrant retail district offers a variety of stores, ranging from fashion boutiques and specialty shops to home décor and electronics. After a day of retail therapy, satisfy your taste buds at one of the many restaurants and eateries that serve diverse cuisines, including Italian, Mexican, and Asian. Whether you're looking for unique gifts, a new outfit, or a delicious meal, the Elk Grove Town Center has you covered.
Elk Grove Village is conveniently close to two major airports: Chicago O'Hare International Airport, located just 9 miles from the village's downtown area, and Chicago Midway International Airport, situated 26 miles away. These airports cater to a wide range of domestic and international flights, making them easily accessible for travelers from Elk Grove Village and beyond.
Elk Grove Village Private Jet Rental Cost
Elk Grove Village private jet rental range from $2,000 – $17,000 per billable flight hour or more. Turboprop jets cost from $1,800 to $2,400 per hour, light jets cost from $2,400 to $3,900, mid-size or super-midsize jets cost from $4,200 to $8,100 per flight hour, while heavy and ultra-long range jets per flight hour cost from $7,200 to $17,800.
Airports for Private Jet near Elk Grove Village
ORD, KORD, Chicago O'Hare International Airport
MDW, KMDW, Chicago Midway International Airport
PWK, KPWK, Chicago Executive Airport
DPA, KDPA, DuPage Airport
LOT, KLOT, Lewis University Airport
AUZ, KARR, ARR, Chicago/Aurora Municipal Airport
UGN, KUGN, Waukegan Regional Airport
JOT, KJOT, Joliet Regional Airport
FAQ: Private Jet Flights to Elk Grove Village
Why choose a charter jet to Elk Grove Village with Monarch Air Group?
When choosing Monarch Air Group for a private flight to Elk Grove Village, your comfort and safety come first. Our private aircraft have luxurious amenities to enhance your flight's convenience. Moreover, we aim to make your trip unique, memorable, and pleasurable.
What Types of the Private Jets Can Use for Elk Grove Village?
When selecting a private aircraft for the trip to Elk Grove Village, Monarch Air Group takes several crucial factors into account. Included are the cost, requisite range, passenger capacity, and itinerary. Your happiness, safety, and comfort are our top priorities due to our personnel's careful consideration of these factors throughout our charter services.
What are the Benefits of Flying Elk Grove Village Private Jet?
When traveling to Elk Grove Village, private aircraft offer many benefits over alternative modes of transportation. As a reputed provider of private jet rentals, we recognize the significance of taking your budget, preferences, and schedule into account. We are committed to providing flexible travel options, enabling us to tailor your trip to your specifications and create a seamless, one-of-a-kind experience.
Can I Bring My Pet on a Private Jet to Elk Grove Village?
Monarch Air Group is delighted to offer pet-friendly flights to Elk Grove Village because we respect and value all animals. However, it is essential to understand each route's unique norms and restrictions. We ensure the safety and convenience of your traveling companions.
Popular Destinations near Elk Grove Village by Private Jet
As Elk Grove Village is a suburb of Chicago, the city itself is a major attraction. Chicago offers a vibrant cultural scene, iconic landmarks like Millennium Park and the Willis Tower, world-class museums, renowned restaurants, and exciting entertainment options.
Located adjacent to Elk Grove Village, Rosemont is home to various entertainment venues, including the Allstate Arena, which hosts concerts and sports events, as well as the Donald E. Stephens Convention Center, a popular destination for conferences and trade shows.
A short drive from Elk Grove Village, Woodfield Mall is one of the largest shopping centers in the United States. It features a vast selection of retail stores, restaurants, and entertainment options.
Just a few miles north of Elk Grove Village, Arlington Heights offers attractions such as the Arlington Park racetrack, where visitors can enjoy horse racing events and various parks and recreational areas.
Situated nearby in Des Plaines, Rivers Casino is a popular destination for those seeking gaming, entertainment, and dining experiences.
Our private aircraft are furnished with cutting-edge technologies to ensure your flight's dependability and efficiency. We strive to surpass your expectations because your complete satisfaction is our number one priority. Please refer to our "Frequently Asked Questions" section or contact us for additional information. We aim to provide exceptional service and all the necessary information for a memorable vacation.