Monarch Air Group provides private air charter in Ecuador. Our clients benefit from top-notch service, unrelenting dedication to safety, wide selection of aircraft, and years of experience in chartering private jets. To obtain a free quote, please use our online quoting tool provided below, or call toll-free 1-877-281-3051.
Charter a Private Jet To and From Ecuador
Need to arrange your travel based on your own schedule? Our jets let you travel when you want and avoid connecting flights as well as unnecessary layovers.
Here we provide private jets in a variety of sizes that are available in just a few hours notice along with helicopters, turbo props, and long-range jets. We pride ourselves on the highest level of standards, personal service, flexibility, safety, and competitive pricing than any other private jet provider.
Choose from any Citation, Hawker, Lear, Falcon, Challenger, Gulfstream, Global Express, Boeing Business Jet or our large selection of long-range jets. Looking for something else? We have access to all other jet types as well. Please feel free to call our account executives to book your next jet charter flight.
Mid-size Jets
Mid-size jets accommodate up to nine passengers and offer an enclosed lavatory and outside luggage compartment. Select jets offer seats in a club-center pattern, ideal for in-flight meetings. Additional amenities further enhance the flight experience. Mid-size jets are ideal for smaller groups, short-range flights, and those seeking a cost-effective private jet without sacrificing speed, convenience and luxury.
Heavy Jets
Heavy jets can accommodate up to 16 passengers and offer a more spacious interior, with a cabin height of over 6 ft. Select jets offer seats that recline into full-length beds, as well as galleys and refreshment bars. Heavy jets are ideal for large groups or long-range nonstop flights. Additional amenities enhance the flight experience. Cruising speed is high while the ride is smooth, quiet and enjoyable.
About Ecuador and Places to Discover
Located in northwest South America, Ecuador is neighbor's with Colombia and Peru. Many who take a jet charter to Ecuador do so for the incredible biodiversity. From the highland Andes to the Galápagos Islands, this country is a natural site unlike any other in the world.
Its capital city of Quito was founded in 1534 on the ruins of an Inca city. Considered a UNESCO World Heritage Site, this wonder of the ancient world is surrounded by mountains and rests at a very high altitude of 9,200 feet. Ancient Incan tribes inhabited the land for hundreds of years, until the Spanish conquered their empire in 1532. Today, the population comprises a blend of ethnicities hailing back to Spain, Africa, and the indigenous tribes that came centuries before.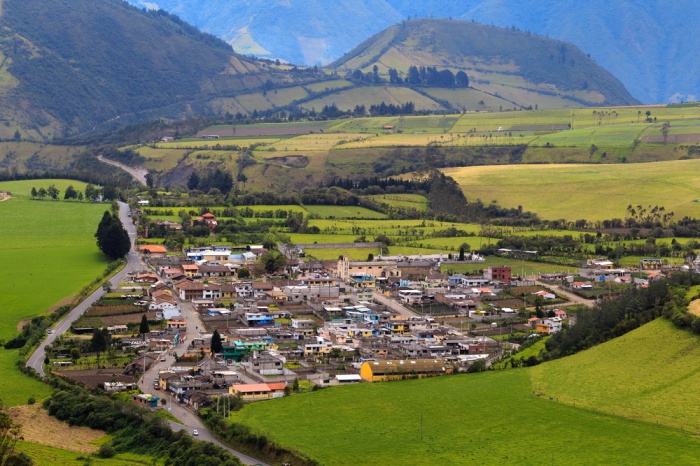 Quito also has a rich heritage and old world charm with excellent museums, restaurants, architecture, and urban parks. It has even undergone a massive restoration and revitalization project recently. Its colonial-era buildings, churches, convents, and squares, have a fresh feel to go along with the city's modern attitude. Known for being an excellent destination for language students and explorers alike, Quito offers an "old city" feel as well as a thoroughly modern metropolitan area waiting to be discovered.
Boasting one of the richest histories in all of Latin America, Ecuador makes for quite an interesting visit you wont regret. Take a jet charter to Ecuador to see its fascinating culture for your self.
Every client is a VIP. On your next private jet to Ecuador, enjoy Wi-Fi, catering, massage chairs, flight attendants, digital entertainment, catering and more. Our operators are standing by 24/7 to assist you in scheduling your next luxury air charter to Ecuador. Call us today for a free quote.
Monarch Air Group – Because Experience Matters.