Monarch Air Group provides private air charter in East Palo Alto, California. Our clients benefit from top-notch service, unrelenting dedication to safety, wide selection of aircraft, and years of experience in chartering private jets. To obtain a free quote, please use our online quoting tool provided below, or call toll-free 1-877-281-3051
Charter a private jet in East Palo Alto, CA:
About East Palo Alto, California, United States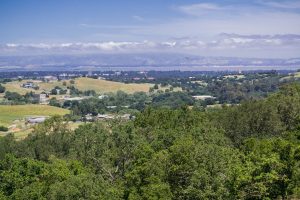 Monarch Air Group offers plenty of private jet charter options to and from East Palo Alto, California, United States.
Nestled on the San Francisco Peninsula, between San Jose and San Francisco, East Palo Alto is a dynamic city in Santa Clara and San Mateo Counties. The city has a total population of about 28,155 residents and is prominent for its relatively low crime rate and diverse employment options, making it a perfect place to work and live. East Palo Alto provides quality education, abundant city services, and plentiful entertainment activities.
The closest major airports to East Palo Alto are Norman Y. Mineta San Jose International Airport located 16 miles from the city center, San Francisco International Airport situated 19 miles from the city, and Oakland International Airport located 27 miles from East Palo Alto.
East Palo Alto, CA Airports within 70 miles
1. APC, Napa County, Napa, United States
2. CCR, Buchanan Fld, Concord, United States
3. EMB, Embarkadero, San Francisco, United States
4. HAF, Half Moon, Half Moon, United States
5. HLI, Hollister, Hollister, United States
6. HWD, Air Terminal, Hayward, United States
7. JBK, Berkeley, Berkeley, United States
8. JBS, Hacienda Bus.Park H/P, Pleasanton, United States
9. JCC, China Basin Heliport, San Francisco, United States
10. JCE, Convention Center H/P, Oakland, United States
11. JEM, Heliport, Emeryville, United States
12. LVK, Livermore, Livermore, United States
13. MRY, Monterey Peninsula, Monterey, United States
14. NGZ, NAS, Alameda, United States
15. NOT, Novato, Novato, United States
16. NRC, Aux Field, Crows Landing, United States
17. NUQ, Moffett Field, Mountain View, United States
18. OAK, Oakland International Airport, Oakland, United States
19. PAO, Palo Alto, Palo Alto, United States
20. RHV, Reid-hillview, San Jose, United States
Hotels in East Palo Alto, CA
1. The Clement Hotel, 711 El Camino Real, Palo Alto
2. Four Seasons Hotel Silicon Valley at East Palo Alto, 2050 University Avenue, East Palo Alto
3. Sheraton Palo Alto Hotel, 625 El Camino Real, Palo Alto
4. Stanford Park Hotel, 100 El Camino Real, Menlo Park
5. Hotel Lucent, 727 El Camino Real, Menlo Park
6. Garden Court Hotel, 520 Cowper Street, Palo Alto
7. The Epiphany Hotel, 180 Hamilton Avenue, Palo Alto
8. Residence Inn by Marriott Palo Alto Menlo Park, 555 Glenwood Avenue, Menlo Park
9. Coronet Motel, 2455 El Camino Real, Palo Alto
10. The Westin Palo Alto, 675 El Camino Real, Palo Alto
11. Red Cottage Inn & Suites, 1704 El Camino Real, Menlo Park
12. President Hotel Apartments, 488 University Avenue, Palo Alto