Monarch Air Group provides private air charter in Eagle, CO. Our clients benefit from top-notch service, unrelenting dedication to safety, wide selection of aircraft, and years of experience in chartering private jets. To obtain a free quote, please use our online quoting tool provided below, or call toll-free 1-877-281-3051.
Charter a private jet to&from Eagle, CO
Private Jet Charter to and from Eagle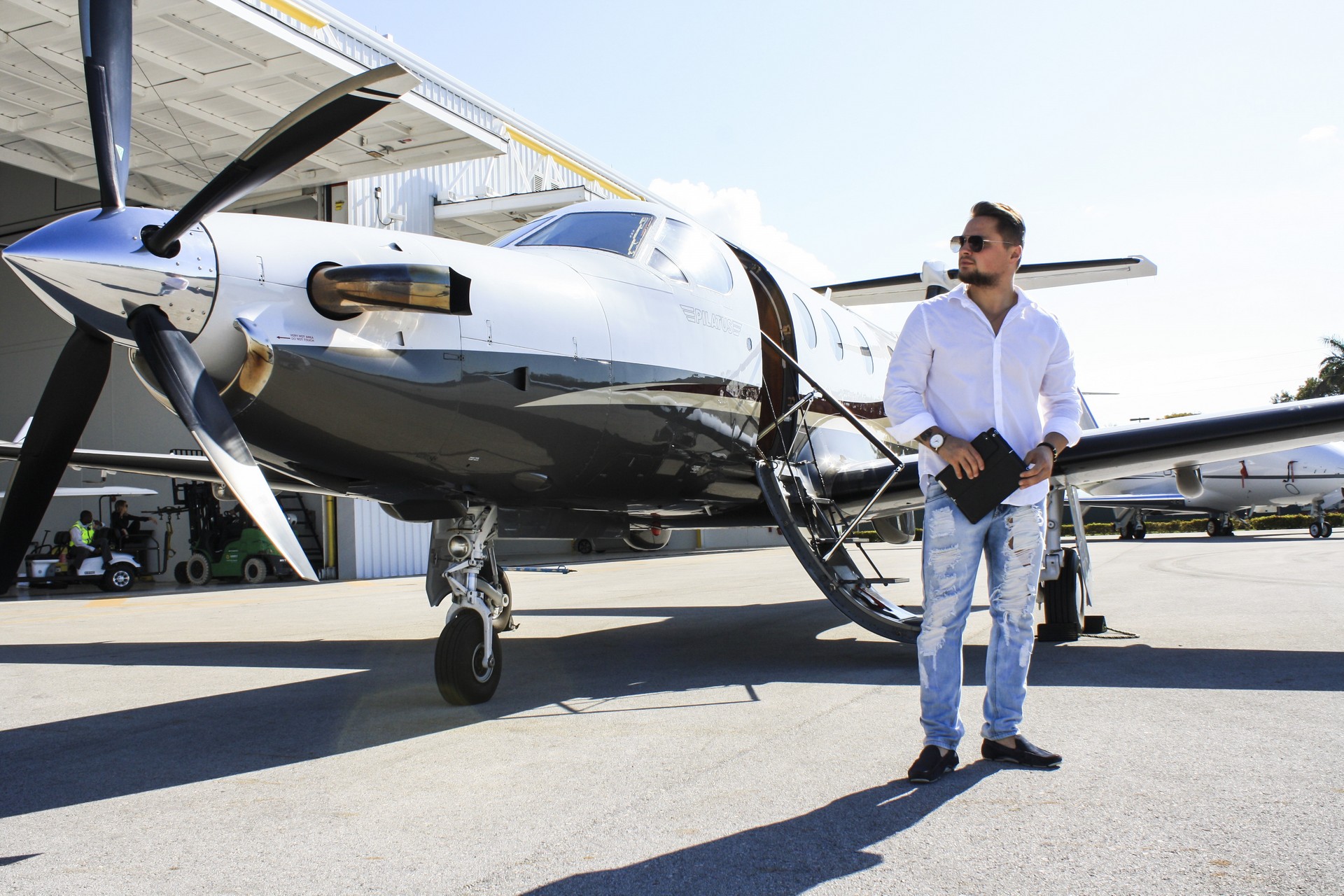 Monarch Air Group offers plenty of private jet charter options to and from Eagle, Colorado, United States.
Eagle, Colorado, nestled in the Rocky Mountains, serves as a town and the county seat of Eagle County. With its breathtaking natural beauty and vibrant community, Eagle offers a wide range of entertainment options for residents and tourists alike all year round. This charming town is surrounded by pristine wilderness areas, national forests, and open spaces, making it a must-visit destination in Colorado. Whether you're an adventure seeker, an art lover, or simply someone who enjoys the beauty of nature, Eagle private jet charter has something special to offer to everyone.
Eagle beckons outdoor enthusiasts with a paradise of activities available year-round. During the warmer months, you can indulge in the exhilaration of hiking and mountain biking through awe-inspiring landscapes, treating yourself to breathtaking views of the surrounding mountains and valleys. For an unforgettable getaway, book a private jet to Eagle and venture to Sylvan Lake State Park, just a short drive away, where tranquility embraces you as you engage in fishing, paddleboarding, and picnicking amidst nature's splendor.
Golf enthusiasts will find paradise with a private jet to Eagle, as the town boasts several picturesque golf courses. Tee off amidst the Rocky Mountain scenery and enjoy a leisurely round of golf at Eagle Ranch Golf Club or Gypsum Creek Golf Course. In addition, Eagle has a thriving arts and culture scene, reflected in its local galleries and community events. Check out the Eagle Arts Walk, which occurs regularly and showcases the works of talented local artists.
As winter blankets Eagle in its enchanting beauty, the town transforms into a captivating winter wonderland adorned with snow-capped peaks and a plethora of snowy delights. Nearby, the renowned Beaver Creek Resort and Vail Mountain Resort beckon with world-class skiing and snowboarding opportunities. For those seeking a more serene winter escape, consider booking a private jet to Eagle and embrace the tranquility of cross-country skiing and snowshoeing on the town's picturesque trails.
Eagle County Regional Airport is located in Gypsum, Colorado, USA, approximately 4 miles from Eagle and about 37 miles from Vail.
Eagle Private Jet Rental Cost
Eagle private jet rental ranges from $2,000 to $17,000 per billable flight hour or more. Turboprop jets cost from $1,800 to $2,400 per hour, light jets cost from $2,400 to $3,900, mid-size or super-midsize jets cost from $4,200 to $8,100 per flight hour, while heavy and ultra-long range jets per flight hour cost from $7,200 to $17,800.
Airports for Private Jets near Eagle
EGE, KEGE, Eagle County Regional Airport
GWS, KGWS, Glenwood Springs Municipal Airport
FAQ: Private Jet Flights to Eagle
Why choose a charter jet to Eagle with Monarch Air Group?
Monarch Air Group is an expert in providing private plane charters to Eagle. Our priority is to tailor our services to meet your unique travel requirements. With a focus on flexibility and convenience, we strive to ensure your private jet charter experience is comfortable, efficient, and private. All of this is delivered at a cost-effective price.
What Types of the Private Jets Can Use for Eagle?
Monarch Air Group offers various air travel options for trips to Eagle. The available choices depend on factors such as the distance of the flight, the desired level of comfort, and the number of passengers. We provide exceptional jets that are pet-friendly and feature in-flight entertainment systems. Our team of charter specialists will assist you in selecting the ideal aircraft and service for your charter flights to Eagle once you provide the required trip details.
What are the Benefits of Flying Eagle Private Jet?
Eagle jet charters offer convenient options for individuals with busy schedules, providing direct flights to your desired destination at your preferred time and date. Whether traveling with family or colleagues, our private jet charters to Eagle allow you to personalize your trip with hotel transfers, in-flight meals, and even onboard business meetings. With a team of charter flight experts, we offer a range of private plane rental services to accommodate your needs.
Can I Bring My Pet on a Private Jet to Eagle?
Pets are indeed permitted on Eagle flights, however, it is essential to note that each flight has specific guidelines and restrictions in place. Our utmost priority is to guarantee the safety and welfare of all passengers and their beloved animals.
Popular Destinations near Eagle by Private Jet
About 27 miles east of Eagle, Beaver Creek is a world-class ski resort known for its luxurious accommodations and family-friendly atmosphere. It boasts well-groomed slopes, excellent dining options, and a charming village ambiance. In the warmer months, visitors can enjoy hiking, golfing, and exploring the picturesque Beaver Creek Village.
Located just a short distance east of Eagle, Glenwood Canyon is a natural wonder worth exploring. The scenic Glenwood Canyon Recreation Trail runs alongside the Colorado River and provides opportunities for hiking, biking, and picnicking amidst the breathtaking canyon landscapes.
Burns is a small unincorporated community located northwest of Eagle, Colorado. One of the main attractions near Burns is the Sylvan Lake State Park, located just a short drive away. The park is a haven for outdoor enthusiasts, offering fishing, hiking, paddleboarding, kayaking, and picnicking opportunities.
Our private aircraft utilize cutting-edge technology to optimize flight efficiency and guarantee passenger safety. We prioritize customer satisfaction and customize our services to cater to individual requirements. For further details, please refer to our "Frequently Asked Questions" or reach out to us directly.