Monarch Air Group provides private air charter in Dubai, UAE. Our clients benefit from top-notch service, unrelenting dedication to safety, wide selection of aircraft, and years of experience in chartering private jets. To obtain a free quote, please use our online quoting tool provided below, or call toll-free 1-877-281-3051.
Charter a private jet to&from Dubai, UAE
Book a Private Jet Charter to and from Dubai, UAE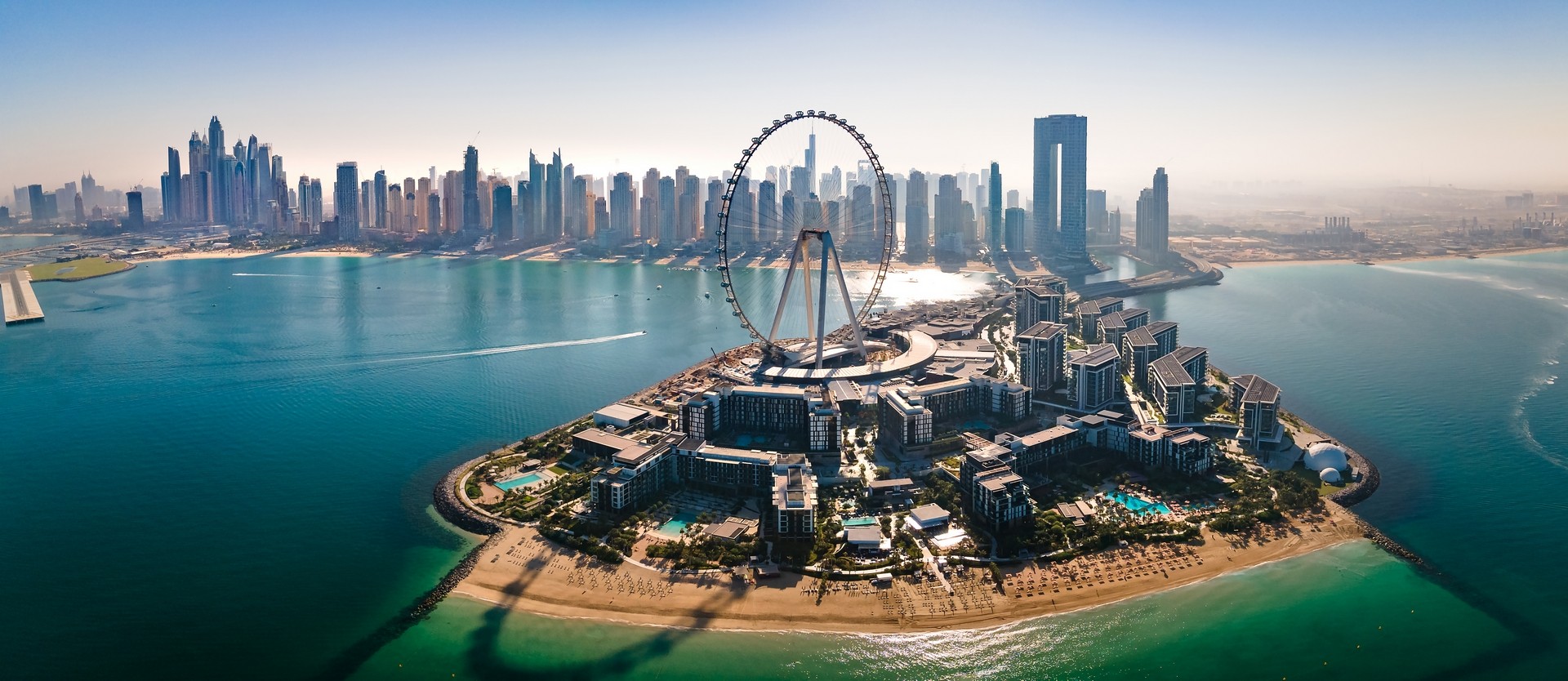 Monarch Air Group provides private jet charter flights to and from Dubai, United Arab Emirates.
With an area of 1,505 square miles, Dubai is the second largest of the seven Emirates which form the United Arab Emirates. Due to its popularity Dubai is renowned as the emirate's capital city. Dubai is the international and regional center of finance, communication, commerce, transportation, education, entertainment and fashion. Its economy is mainly based on pearling, fishing, tourism, trade, oil, and services.
The most famous free zones in Dubai are Jebel Ali Free Zone (JAFZA), Dubai International Financial Centre, Dubai Airport Free Zone, Dubai Gold & Diamond Park, Dubai Silicon Oasis, Dubai Media City, Dubai Studio City, Dubai Biotechnology & Research Park, and Dubai Internet City.
Dubai is often nicknamed "The City of Gold", "Glittering City in the Middle East", "The Desert Miracle" and "Vegas on the Gulf". With its wind towers, towering skyscrapers, exceptional luxury hotels, numerous shopping malls, sports events, traditional souks, and vibrant festivals, Dubai attracts both business and leisure travelers worldwide.
Dubai is served by Dubai International Airport (DXB), and Sharjah International Airport (SHJ).
Dubai Private Jet Rental Cost
There are a variety of models in the private aviation market with varying costs. The prices for air charter service in Dubai can vary according to the destination, flight time, and the number of people on board. Additionally, you may contact our consultants to get an exact price for your private jet flight.
The size and type of aircraft, the length of the flight, and the destination can all affect the cost. The approximate cost of a private jet to Dubai can range anywhere from $2,000 to $17,000 for a billable flight hour or more.
Airports for Private Jet near Dubai
DXB, OMDB, Dubai International Airport, Dubai, United Arab Emirates
SHJ, OMSJ, Sharjah International Airport, Sharjah, United Arab Emirates
Hotels in Dubai
Hyatt Regency Dubai Hotel, Deira.
Grand Hyatt Dubai Hotel, Sheikh Rashid Road, Oud Metha.
Park Hyatt Dubai Hotel, Dubai creek.
Radisson Blu Hotel, Dubai Deira Creek, Baniyas Road – Dubai.
Sheraton Dubai Creek Hotel & Towers, 35th Street, Baniyas.
Dubai Palm Hotel, Al Rigga Rd – Dubai.
Park Regis Kris Kin Hotel, Dubai, Sheikh Khalifa Bin Zayed Street – Dubai.
Hyatt Regency Dubai Hotel, Deira.
Grand Hyatt Dubai Hotel, Sheikh Rashid Road, Oud Metha.
Hyatt Regency Dubai Hotel, Deira.
FAQ for a Private Jet Charter Flights to Dubai
Why choose a charter jet to Dubai with Monarch Air Group?
Monarch Air Group provides private flights to and from Dubai, offering luxury private jets suitable for you depending on the number of passengers and departure seats. We can provide VIP jets, airliners, heavy, light, or turboprop aircraft, at competitive prices for private charter flights to Dubai. Our team will fulfill all your requirements to ensure that our services meet your expectations when renting a private jet to Dubai. You decide when to take off, where you want to land, who you will take with you, and what you want to see on board a private jet.
How much a private jet cost to Dubai?
Thanks to many years of experience in the field of charter aircraft, our specialists will help to organize a charter of a private jet to Dubai quickly and without unnecessary complications. The cost of a private jet charter to Dubai depends on the flight time, flight date, specific facilities, number of passengers, and aircraft type.
Here are some approximate prices for private flights to Dubai:
To / From
Location
Price flight
(in one-way)
Aircraft
Type
New York
from $136,490
Heavy jet
London
from $47,900
Super Midsize Jet
Mumbai
from $54,540
Light jet
Cairo
from $30,630
Light jet
Amsterdam
from $52,790
Midsize Jet
*Estimated price before taxes & fees.
What types of private jets can use for Dubai charter flights?
Every private jet has more and more size and range. For example, you will need a heavy aircraft for a long international trip, and a medium-sized jet for a group charter flight is excellent. Planes for Dubai charter flights have a particular cabin layout and can be tailored to your needs and wishes.
| Aircraft type | Passengers | Non-stop range | Cruising speed | Intended use |
| --- | --- | --- | --- | --- |
| Light Jet | up to 6 passengers | about 700 – 2000 miles | 476 to 518 mph | for comfortable short- to mid-range distances |
| Midsize Jet | up to 10 passengers | about 1300 – 1500 miles | 422 to 541 mph | to fly nonstop from coast to coast |
| Super midsize Jet | up to 10 passengers | about 3.500 – 4.000 miles | 490 to 590 mph | for longer flights |
| Heavy Jet | up to 18 passengers | about 6.000 miles | 480 to 551 mph | traveling overseas in luxury for an intercontinental flight |
| Turboprops | up to 10 passengers | about 600 – 1.900 miles | 220 to 360 mph | for short- to mid-range flights |
| Ultra-Long Range Jet | up to 19 passengers | about 2,800 – 7,685 miles | 460 to 594 mph | for long-haul travels |
| Helicopters | up to 28 passengers | about 250 – 600 miles | 150 to 175 mph | for passenger and cargo transportation |
What are the advantages of flying on a Dubai private jet?
Flying on private planes is even more comfortable than on commercial first-class flights. Check-in and security procedures are kept to a minimum, and waiting time on the runway is zero. It is worth knowing that by charter a private jet to Dubai, you will avoid contact with other passengers because a separate terminal is allocated for private planes.
Popular destinations near Dubai by private jet
Sharjah—on the Arabian Gulf, is one of the most popular destinations in the UAE, known for its spectacular scenery.
Ajman—between Sharjah and Umm Al Quwain- gets rave reviews from private jet customers.
Umm Al Qaiwain—has many archaeological sites and attractive natural attractions.
Abu Dhabi—is on the Arabian Peninsula, an outstanding destination with superb cultural treasures and a good choice of accommodation.
Our clients travel on efficient and comfortable private jets. If you haven't found the answers to all your questions, you can contact our experienced and reliable team at any time or visit our air charter FAQ page.