Monarch Air Group provides private air charter in Driggs, ID. Our clients benefit from top-notch service, unrelenting dedication to safety, a wide selection of aircraft, and years of experience in chartering private jets. To obtain a free quote, please use our online quoting tool provided below, or call toll-free at 1-877-281-3051.
Charter a private jet to&from Driggs
Book a Private Jet Charter to and from Driggs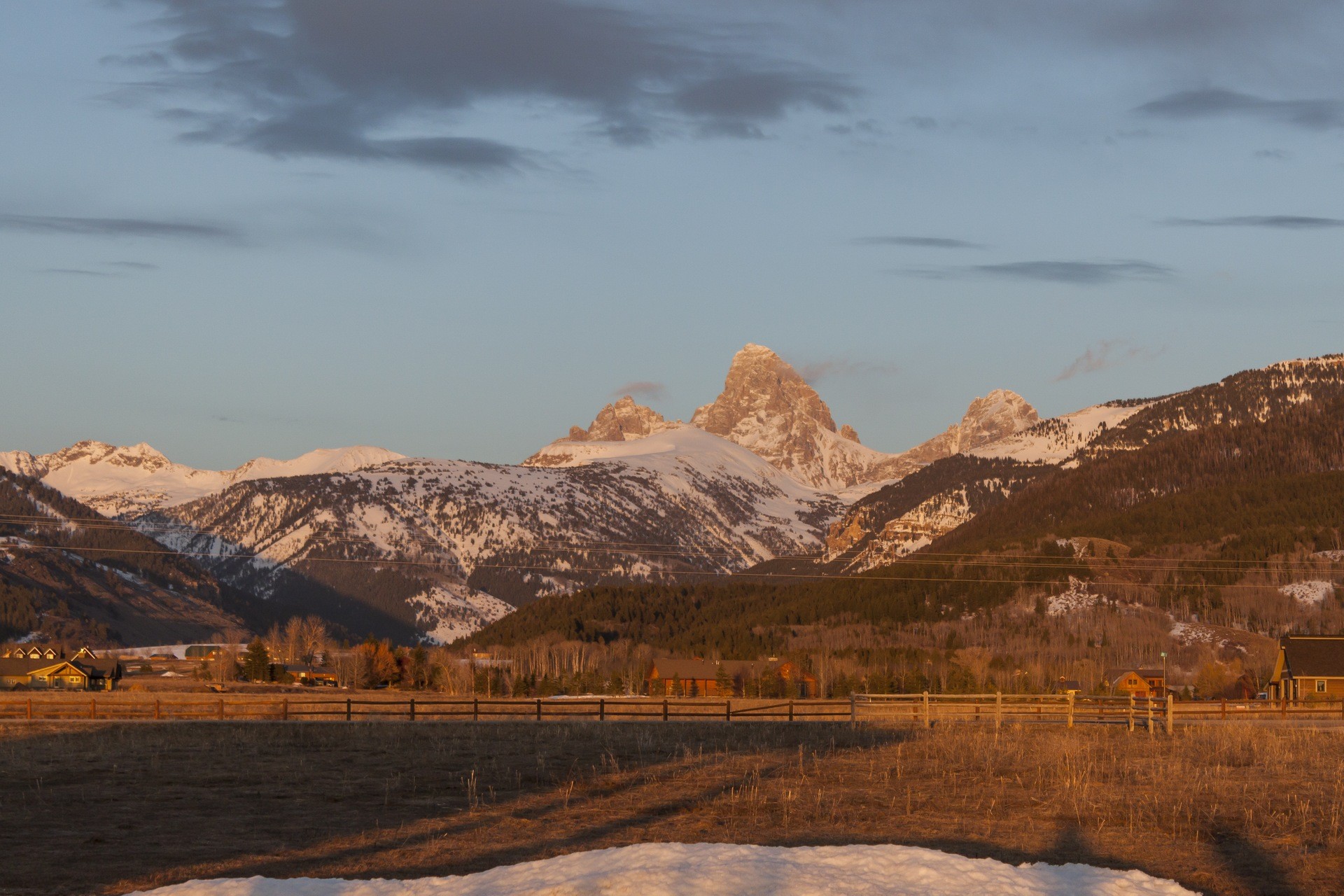 Monarch Air Group provides private jet charter flights to and from Driggs.
In the Teton Valley, in the American state of Idaho, lies the town of Driggs. It attracts anyone looking for adventure and natural beauty in a small, quiet town. Traveling by private jet to Driggs, explore the spectacular sites surrounding the valley and attract explorers.
Driggs is a small but beautiful town with a population of about one thousand eight hundred. You'll find high-quality entertainment at Driggs private flight if you enjoy skiing, hiking, fishing, or mountain biking. Gourmet cuisine abounds in the many restaurants here, and there's year-round indoor and outdoor entertainment.
Visit the most popular places in town, with Driggs private charter flight, like Tributary park or Spud Drive-In Theatre, an old-fashioned movie theater on wheels. What's more, if you want to explore the history of Teton Valley, don't miss the Teton Valley Museum, filled with historical artifacts. Huntsman Springs Golf Course & Club, also a popular destination, is surrounded by the Grand Teton Mountain Range and is usually open during the summer. Other notable locations include Driggs, Teton Geotourism Center, 5th Street Park, Teton Valley Trails and Pathways, and Grand Teton Distillery.
Two miles from downtown Driggs is Driggs-Reed Memorial Airport (KDIJ, DIJ), a city public airport that serves charter flights to and from Driggs.
Driggs Private Jet Airports
JAC, KJAC, Jackson Hole Airport
XWW, Teton Peaks
UXF, Stanford Field
FVS, Rexburg-Madison County
KDIJ, Driggs-Reed Memorial
FAQ for a Private Jet Charter Flights to Driggs
Why choose a charter jet to Driggs with Monarch Air Group?
Monarch Air Group provides private flights to and from Driggs, accompanying you through the entire process of booking a private jet. We offer luxury private jets, the most suitable options to suit your needs. Our team will fulfill your requirements to ensure that our services meet your expectations with Driggs private jet charters. Call one of our agents for information on charter jet Driggs rentals.
How much does it cost to book a Driggs private jet charter?
Several factors determine the charter cost of a Driggs private jet. The price can vary depending on the chosen aircraft's model and the itinerary's specifics. If you can not find the required information on the air charter Driggs, you can ask our specialists for help. Moreover, you can get an estimate of the flight cost by using a private jet charter cost estimator.
Here are some approximate prices for private flights to Driggs:
Charter a Private Jet to Driggs from NYC: from $27,370;
Charter Flights to Driggs from DC: from $26,050;
Private Flights to Driggs from Miami: from $32,320.
*Estimated price before taxes & fees.
What types of private jets can use for Driggs charter flights?
Monarch Air Group offers a wide range of solutions for your individual or group charter flight needs. The private jet market ranges from turboprops to heavy jets. We value your time, so our consultants will ensure you have Driggs charter flights organized as quickly as possible.
| Aircraft type | Passengers | Non-stop range | Cruising speed | Intended use |
| --- | --- | --- | --- | --- |
| Light Jet | up to 6 passengers | about 700 – 2000 miles | 476 to 518 mph | for comfortable short- to mid-range distances |
| Midsize Jet | up to 10 passengers | about 1300 – 1500 miles | 422 to 541 mph | to fly nonstop from coast to coast |
| Super midsize Jet | up to 10 passengers | about 3.500 – 4.000 miles | 490 to 590 mph | for longer flights |
| Heavy Jet | up to 18 passengers | about 6.000 miles | 480 to 551 mph | traveling overseas in luxury for an intercontinental flight |
| Turboprops | up to 10 passengers | about 600 – 1.900 miles | 220 to 360 mph | for short- to mid-range flights |
| Ultra-Long Range Jet | up to 19 passengers | about 2,800 – 7,685 miles | 460 to 594 mph | for long-haul travels |
| Helicopters | up to 28 passengers | about 250 – 600 miles | 150 to 175 mph | for passenger and cargo transportation |
What are the advantages of flying on a Driggs private jet?
Renting a private jet has some undeniable advantages over commercial flights. Our team is focused on providing a personalized experience. We'll provide the level of privacy you need, the flexibility to adjust your flight to your schedule, and access to areas that are difficult to reach. We can also arrange hotel transfers, ground transportation, or individual onboard meals when booking your private plane charter Driggs.
Popular destinations near Driggs by private jet
Sandpoint is a charming place and a major economic center in northern Idaho.
Coeur d'Alene – on the shores of a picturesque lake, is one of the best places to visit in Idaho all year round.
Sun Valley is a popular Idaho ski and summer resort year-round family tourist destination.
Boise – is perfect for jazz fans, thanks to the annual Gene Harris Jazz Festival.
Our clients travel on efficient and comfortable private jets. If you haven't found the answers to all your questions, you can contact our experienced and reliable team at any time or visit our air charter FAQ page.