Monarch Air Group provides private air charter in Dresden. Our clients benefit from top-notch service, unrelenting dedication to safety, wide selection of aircraft, and years of experience in chartering private jets. To obtain a free quote, please use our online quoting tool provided below, or call toll-free 1-877-281-3051.
Charter a private jet in Dresden:
About Dresden, Germany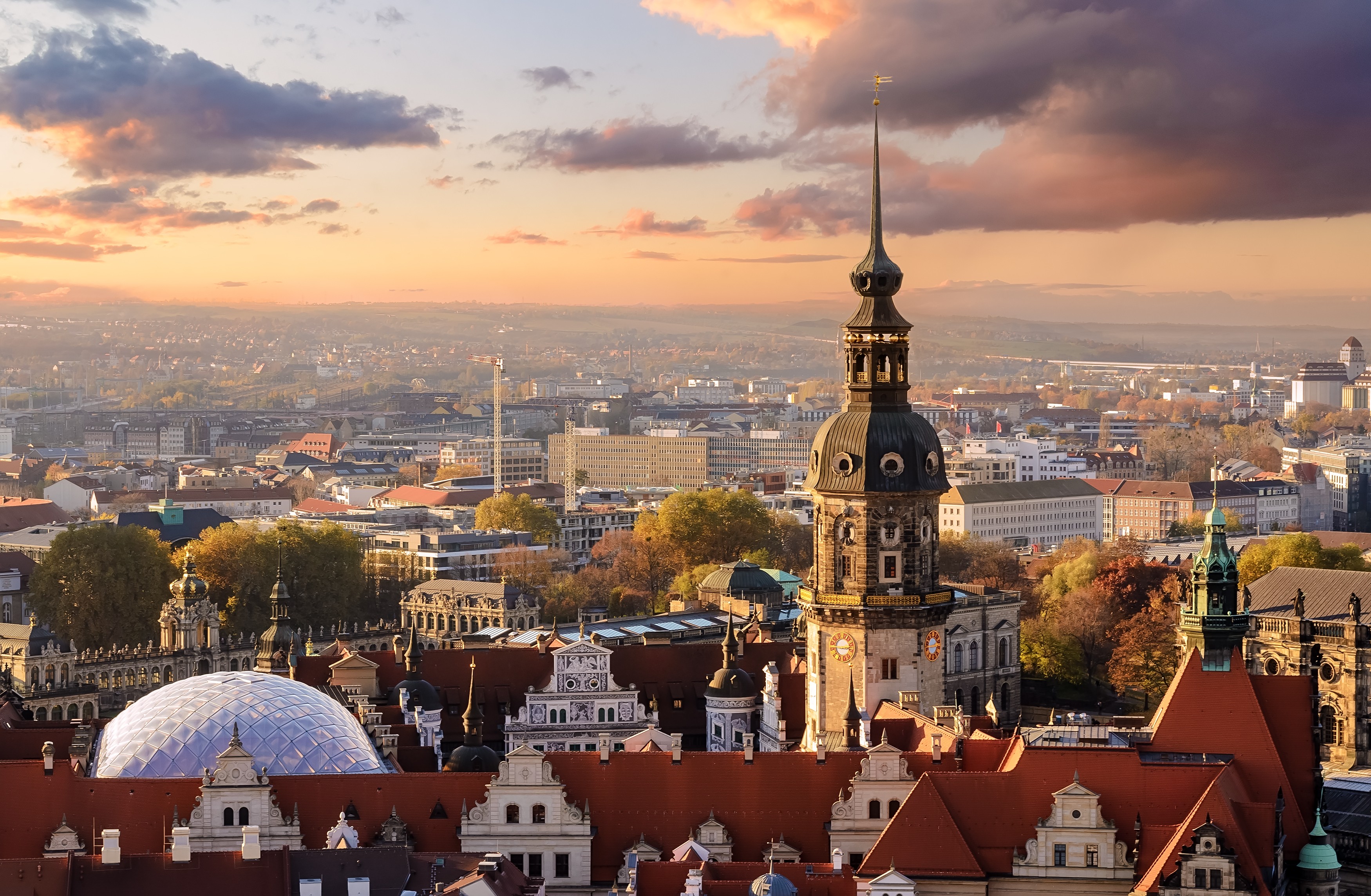 Monarch Air Group offers a wide variety of private jet charter options to and from Dresden, Germany.
The capital city of the Free State of Saxony, Dresden is a political, economical, cultural, and educational center of Germany and Europe. The city is located near the border with the Czech Republic and is home to the Dresden University of Technology, which is one of the largest universities in the country.
Dresden has a rich history and once was a baroque and rococo city center. Some of the most impressive buildings in the city are the royal buildings, including the Dresden Castle, the Zwinger Palace, the Pillnitz Castle and many other castles. The Dresden Frauenkirche, Theaterplatz and the Semperoper, the Catholic Court Church, Dresden Transport Museum, Bruhl's Terrace, Landhaus and the Kreuzkirche, and the Great Garden are among the most popular tourist attractions in Dresden.
Dresden is served by Dresden Airport, which is situated on the north-western outskirts of the city and provides both domestic and international flights.
Dresden Airports within 70 miles
1. AOC, Altenburg Nobitz, Altenburg, Germany.
2. CBU, Cottbus, Cottbus, Germany.
3. DRS, Dresden Arpt, Dresden, Germany.
4. KLV, Karlovy Vary, Karlovy Vary, Czech Republic.
5. LEJ, Leipzig-halle, Leipzig-halle, Germany.
6. PRG, Ruzyne, Prague, Czech Republic.
Hotels in Dresden
1. Hilton Dresden, An der Frauenkirche 5, Dresden.
2. Best Western Hotel Quintessenz-Forum, Mobschatzer Straße 17, info@forum-dresden.bestwestern.de, Dresden.
3. Holiday Inn Dresden, Stauffenbergallee 25A, Dresden.
4. Holiday Inn Express Dresden City Centre, Dr.-Külz-Ring 15a, Dresden.
5. Steigenberger Hotel de Saxe, Dresden, Neumarkt 9, Dresden.
6. Hotel Kipping, Winckelmannstraße 6, Dresden.
7. Swissôtel Dresden Am Schloss, Schloßstraße 16, Dresden.
8. The Westin Bellevue, Dresden, Große Meißner Straße 15, Dresden.
9. Hotel NH Collection Dresden Altmarkt, An der Kreuzkirche 2, Dresden.
10. Hotel Pullman Dresden Newa, Prager Straße 2C, Dresden.
11. Hotel Taschenbergpalais Kempinski Dresden, Taschenberg 3, Dresden.
12. Leonardo Hotel Dresden Altstadt, Magdeburger Straße 1A, Dresden.
13. Hotel ibis budget Dresden City, Wilsdruffer Straße 25, Dresden.
14. art'otel dresden, Ostra-Allee 33, Dresden.
15. Gewandhaus Dresden, Autograph Collection, Ringstraße 1, Dresden.
16. Hotel Suitess, An der Frauenkirche 13, Dresden.
17. QF Hotel Dresden, Neumarkt 1, Dresden.
18. Hotel NH Dresden Neustadt, Hansastraße 43, Dresden.
19. Maritim Hotel & Internationales Congress Center Dresden, Devrientstraße 10-12, Dresden.