Monarch Air Group provides private air charter in Dover, Delaware. Our clients benefit from top-notch service, unrelenting dedication to safety, wide selection of aircraft, and years of experience in chartering private jets. To obtain a free quote, please use our online quoting tool provided below, or call toll-free 1-877-281-3051.
Charter a private jet in Dover, DE:
Book a Private Jet Charter to Dover, Delaware, United States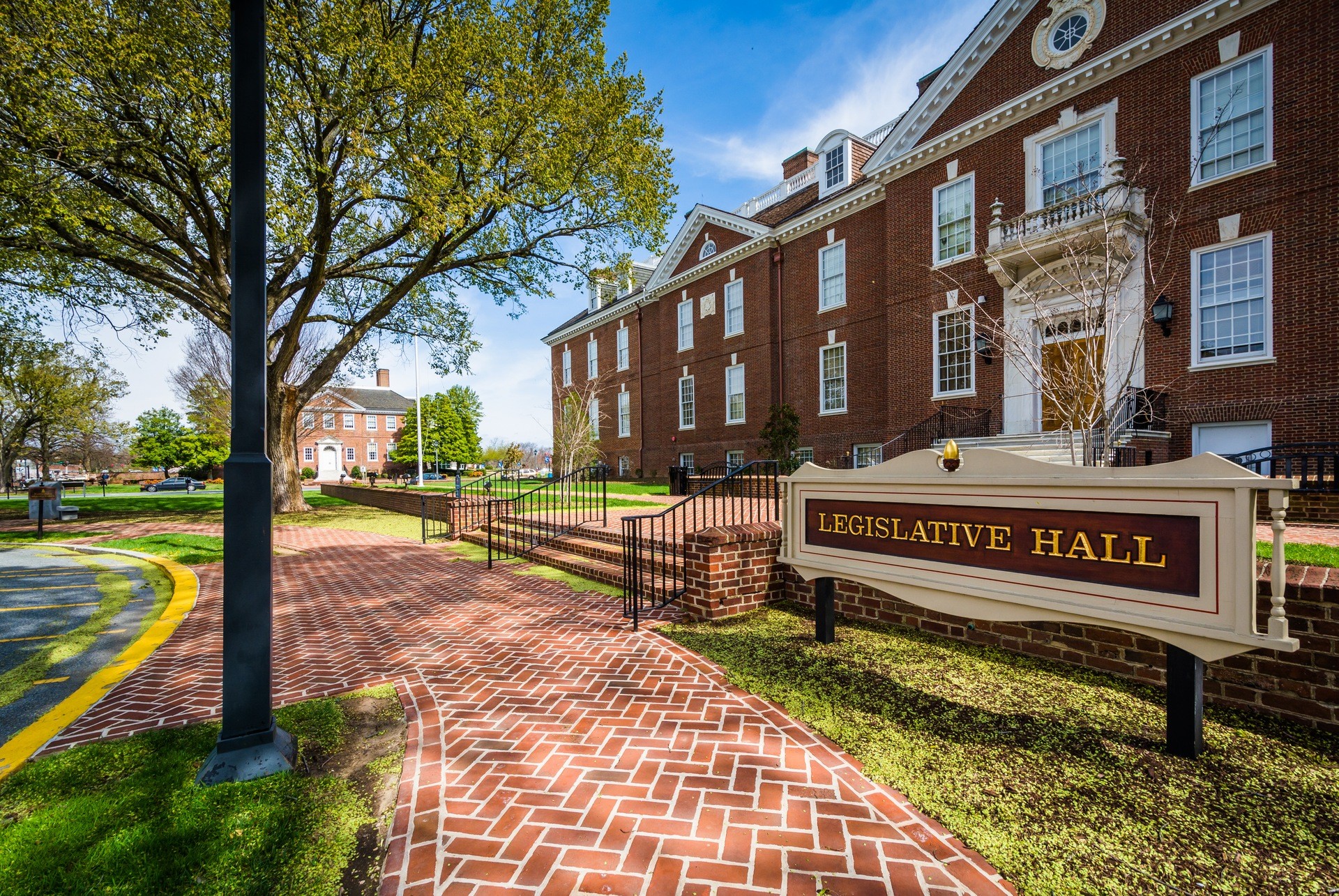 Monarch Air Group offers plenty of private jet charter options to and from Dover, Delaware, United States.
A major city and capital of Delaware, Dover is the administrative center of Kent County on the St. Johns River. The city is considered one of the oldest tourist destinations in the United States. There are Air Force bases, light industry, and agricultural trade here. Dover provides a wealth of business opportunities, incredible attractions, and overall high quality of life. That explains the popularity of Dover private jet flights, which have captivated the imagination of travelers for years.
Charter a private jet to Dover to see the various game-changing events and attractions that continue to draw visitors worldwide. Dover's most prominent points of interest include the Children's Theatre, Silver Lake Park, Pickering Beach, Delaware State Visitor Center, Schwartz Center for the Arts, Firefly Music Festival, Delaware State Police Museum and Education Center, First State Heritage Park, and many others.
With a Dover charter jet, visit many fascinating museums like the Biggs Museum of American Art, Aviation Museum, Archaeology Museum, Agricultural Museum, and Police Museum. One of the city's most famous attractions, Dover Downs Hotel & Casino, includes a racetrack and race tracks where the massive Dover International Speedway car race is held twice a year.
Seven miles from downtown Dover is the (DVX) Delaware Airpark. It is a public airport that serves charter flights to and from Dover.
Cost to charter a private jet to&from Dover
The cost of a private jet to Dover will vary depending on the size of the private jet, duration, flight time, and other factors. Here are some price options for private jets to or from Dover.
To/From Location
New York
Chicago
Atlanta
Aircraft
Very Light Jet
Light Jet
Midsize Jet
Estimated Price
(One-Way)
$7,300 – $10,600
$15,000 – $20,500
$15,700 – $21,600
Flight Duration
45min
2hr 10min
1hr 50min
Dover, DE Private Jet Airports within 70 miles
SBY, KSBY, Salisbury-Ocean City Wicomico Regional Airport
KEVY, EVY, Summit Airport
GED, KGED, Sussex County Airport
FAQs: Private Jet Flights to Dover
Why choose a private jet to Dover with Monarch Air Group?
Monarch Air Group is a provider of elite aviation solutions for travelers needing an efficient tool for private jet charter Dover, DE. Our team analyzes each client's individual needs and determines the perfect Dover jet charter solution. We will arrange Dover private charter flights for business or individual purposes according to your requirements.
How much does it cost to book a Dover private jet charter?
The price of a Dover charter jet will depend on several factors, such as the size of the Dover jet, the departure and arrival location, and the range of the flight. We can help you find Dover charter flights that will fit your needs and stay within your budget. Moreover, you can get a rough flight cost estimate by using a private jet charter cost estimator.
What types of private jets can use for Dover charter flights?
Monarch Air Group offers many options for Dover jets, an efficient and luxurious mode of transportation. The jet models for Dover air charter service are based on the number of passengers, budget, flight range, and desired level of amenities on board. As a result, there is no need to worry about seating during the flight and other difficulties associated with air travel.
What are the benefits of flying a Dover private jet?
A Dover private jet hire meets your special and discerning needs and goes above and beyond the simple itinerary. Taking this fantastic way to fly means that you can usually fly out at a convenient time, and there are no delays. Also, you can choose a private jet with the amenities you need and enjoy luxury services like in-flight meals and more.
Popular destinations near Dover by private jet
Wilmington – can offer something for everyone, from the solo traveler on a business trip to the whole family on vacation.
Delaware City – is filled with various attractions, local restaurants, and regional cuisine.
Georgetown – in south-central Delaware, is an ideal stop on any trip around the state.
Milford – showcases its thriving spirit in many aspects important to visitors, like culture and history.
Our clients travel on efficient and comfortable private jets. If you have yet to find the answers to all your questions, you can contact our experienced and reliable team at any time or visit our air charter FAQ page.