Monarch Air Group provides private air charter in Doha, Qatar. Our clients benefit from top-notch service, unrelenting dedication to safety, wide selection of aircraft, and years of experience in chartering private jets. To obtain a free quote, please use our online quoting tool provided below, or call toll-free 1-877-281-3051.
Charter a private jet in Doha
Book a Private Jet Charter to Doha, Qatar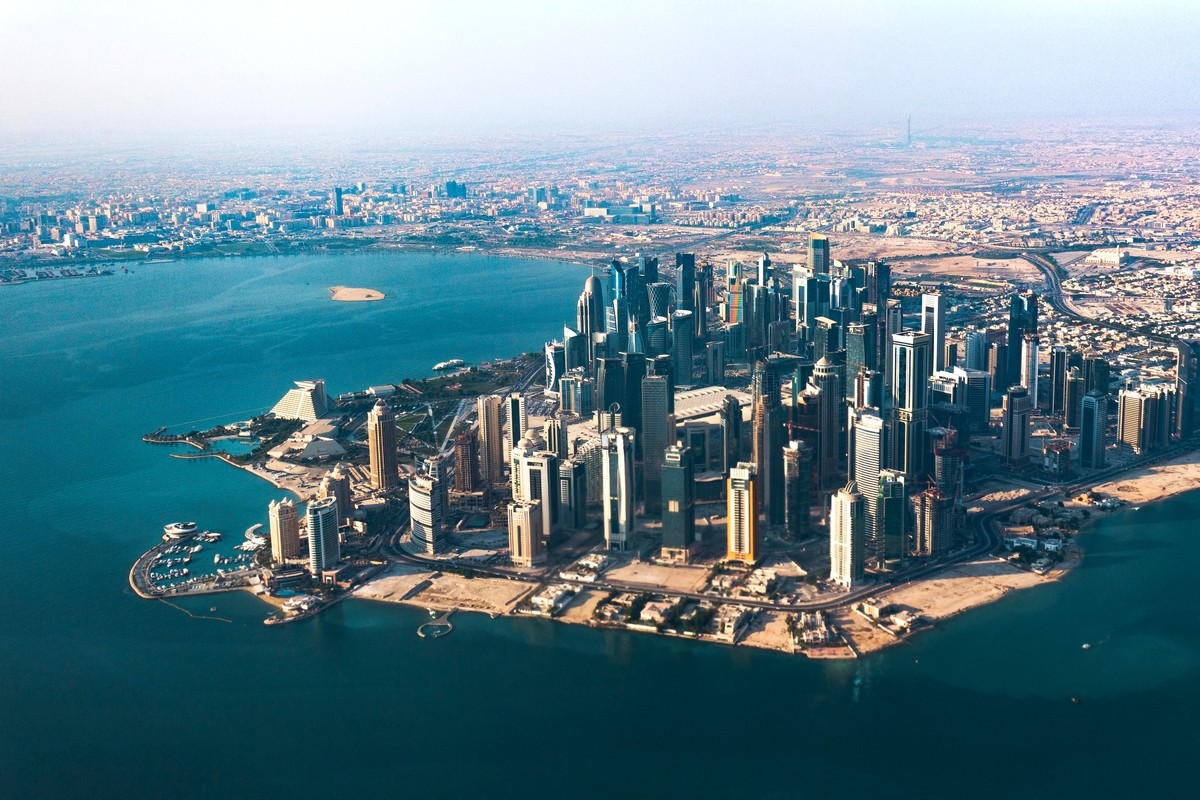 Monarch Air Group offers private jet charter services to and from Doha, Qatar.
The capital of Qatar, Doha, is known as a mini version of Dubai because of its futuristic architecture, on the east coast of the peninsula, it is the political and economic center of the country. The city continues to preserve Muslim lands' traditions and features, attracting travelers on private jet charter Doha. No traveler remains indifferent to such a contrast of architectural wonders.
A visit to Doha is perfect for exploring the cultural features of Qatar. The typical Islamic architecture, combined with the city's modern architecture, reflects elements of traditional Islamic and conceptually modern styles. The Katara Cultural Village, with its amphitheater, mosque, arts center, and café, is a tourist attraction next to the beautiful beach on the west coast. Even if you are in the capital for a day, a charter flight Doha will be a real adventure, leaving many positive emotions.
Charter a private jet to Doha, stroll through the bustling shopping streets of Souq Waqif, or take a safari tour or a camel ride. The Museum of Islamic Art, the Al Zubara Fort, the Barzan Towers, and the Pearl Qatar island are all worth a visit. Here on the artificially created shore stand, luxury yachts, stores, and villas.
In addition to the variety of historical and cultural monuments, Doha regularly hosts various events. With a private jet flight to Doha, visit The Islamic Art Park in March, which serves demonstrations by the city's most renowned chefs in conjunction with the Qatar International Culinary Festival. The Doha Desert offers travelers many adventure options like camel riding, sandboarding, and dune-bashing.
Charter jets to Doha are served by Doha International Airport (DIA, OTBD). It is a medium-sized airport that takes in more than 37 million passengers annually.
Cost to charter a private jet to&from Doha
The cost of a private jet to Doha will vary depending on the size of the private jet, duration, flight time, and other factors. Here are some price options for private jets to or from Doha.
To/From Location
London
 NYC
Paris
Aircraft
Challenger 604
Gulfstream G-IV
Gulfstream G-450
Estimated Price
(One-Way)
$87,000 – $107,500
$194,000 – $236,000
$83,000 – $105,300
Flight Duration
6hr 40min
14hr 00min
6hr 00min
Doha Private Jet Airports within 70 miles
DOH, Doha International Airport, Doha, Qatar.
FAQs: Private Jet Flights to Doha
Why choose a private jet to Doha with Monarch Air Group?
Monarch Air Group offers services on the organization of individual and group flights, as well as accepts orders from private and corporate clients for private jet charter Doha, Qatar. We have extensive experience organizing Doha private charter flights, adhering to the highest safety and service quality standards. Our charter experts know precisely what to offer the client to exceed even the highest expectations of private jet rental Doha.
How much does it cost to book a Doha private jet charter?
Doha jet rentals range from $2,000 – $11,000 per billable flight hour. Mid-size or super-midsize jets cost from $3,200 to $6,000 per flight hour, while heavy and ultra-long range jets per flight hour cost from $5,600 to $11,000. In addition to the hourly rental rate, the total cost of the Doha charter jet is affected by the flight range or the number of stops.
What types of private jets can use for Doha charter flights?
Monarch Air Group offers a wide range of Doha jets upon request, allowing you to find a solution for any journey anywhere in the world. You can book the Doha air charter service any day of the week and at any time of the day. We provide clear fulfillment of tasks and guarantee comfortable flight conditions.
What are the benefits of flying a Doha private jet?
With Doha private jet charters, we tailor plans to your specific needs so that the flight meets your preferences. Furthermore, all information about the itinerary and other details of the flight are kept private and secure from leaks. As a result, you can save a lot of time and travel long distances comfortably in just a couple of hours.
Popular destinations near Doha by private jet
Al Rayyan – is one of the largest local communities and the best place to explore the historical centers.
Al Wakra – one of Qatar's famous cities, attracts many enthusiastic tourists yearly.
Al Khor – is on the northeastern coast of Doha and is well known for its coastlines, impressive towers, and mosques.
Umm Salal Mohammed – preserved many historic structures and three protected natural areas.
Our clients travel on efficient and comfortable private jets. If you haven't found the answers to all your questions here, you can contact our experienced and reliable team at any time or visit our air charter FAQ page.