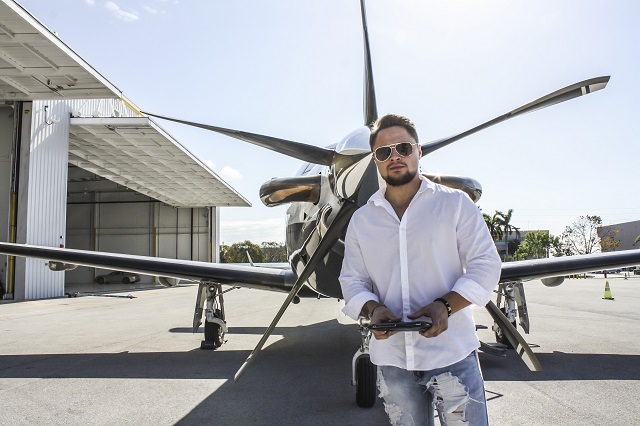 When packing for a much-anticipated summer vacation to Beirut, Lebanon, don't forget to bring your swimsuit and carry it everywhere with you, as there are so many swim activities to do in this bustling city that you may just need to try them all.
Charter a private jet to the Beirut, Lebanon
There are not many other places in the Middle East, if not the world, that can give you a breathtaking mountain trail and a beach all in one morning. With a rich history and also some of the world's greatest cuisine and vibrant nightlife, Beirut is definitely full of things for you to do and places to explore. And you can improve your travel exerience by flying private.
Rich History and Natural Treasures to Explore
As the only country in the Middle East without a desert, this gives you plenty of opportunities to be outdoors and enjoying the waters. Of the variety of things to see in Lebanon, you can take a car ride about an hour north of Beirut to Jabal Moussa Biosphere Reserve (a UNESCO site) that is known for its rich biodiversity and plants that you won't be able to find anywhere else in the world. Another beautiful place with scenic views is the mountain New Akoura, where you can also enjoy the apple tree orchards and gorgeous lakes.
Enjoy the Buzzing Nightlife and Local Cuisine
Upon your return back into the city, you can definitely find the city dancing at one of its many nightclubs such as Skybar or Posh. The local cuisine is also some of the world's best, and you can savor in dishes like hummus, falafel, or lamb chops that Lebanon is very famous for.
Apart from its troubled past, Beirut is an international city with a rich history, contemporary galleries and great outdoor activities for everyone to enjoy. Whether you want to have a relaxing day by the Mediterranean sea or visit one of the many museums, mosques or souks, Beirut has it all.
Immerse Yourself in Local Culture
To fully submerge yourself in the local culture and do some people watching, don't forget to visit Place de l'Etoile, which is the central square in the heart of downtown Beirut. One of the most popular places for locals and tourists, you can enjoy the local atmosphere and do some sightseeing as well as of the Ottoman structured buildings made of stone and marble. The highlight of the square is the 1930s clock tower.
Airport:
Beirut Rafic Hariri International Airport (BEY)