Monarch Air Group provides private air charter in Delray Beach. Our clients benefit from top-notch service, unrelenting dedication to safety, wide selection of aircraft, and years of experience in chartering private jets. To obtain a free quote, please use our online quoting tool provided below, or call toll-free 1-877-281-3051.
Charter a private jet in Delray Beach:
About Delray Beach, Florida, United States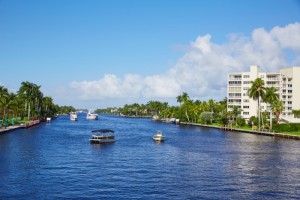 Monarch Air Group offers a wide variety of private jet charter options to and from Delray Beach, Florida, United States.
Being a part of the Miami metropolitan area, Delray Beach is a popular coastal city in Palm Beach County. It is a vibrant and diverse small city with a metropolitan sophistication that is an hour north of Miami. Delray Beach boasts a unique blend of history, culture, and art. The city hosts fun festivals such as the Delray Beach Garlic Fest, Delray Affair, and 100-foot Christmas Tree, making it a perfect family-friendly destination.
The Morikami Museum & Japanese Gardens, Seagate Beach, Delray Municipal Beach, Atlantic Avenue, Wakodahatchee Wetlands, Atlantic Dunes Park, Oceanside Beach Services, Sandoway House Nature Center, Cornell Museum of Art, and Gulfstream Park are highly popular places among locals and tourists alike.
The nearest major airports to Delray Beach are Palm Beach International Airport located 19 miles from the city center, Fort Lauderdale-Hollywood International Airport located 33 miles from the city, and Miami International Airport located 55 miles from Delray Beach.
Delray Beach Airports within 70 miles
1. BCT, Public, Boca Raton, United States
2. FLL, Fort Lauderdale/Hollywood International, Fort Lauderdale, United States
3. FXE, Executive, Fort Lauderdale, United States
4. HST, AFB, Homestead, United States
5. HWO, North Perry, Hollywood, United States
6. JDM, Downtown Heliport, Miami, United States
7. LNA, Palm Beach County Park, West Palm Beach, United States
8. MFW, Magaruque, Magaruque, Mozambique
9. MIA, Miami International Airport, Miami, United States
10. MPB, SPB, Miami, United States
11. OPF, Opa Locka, Miami, United States
12. PBI, Palm Beach International, West Palm Beach, United States
13. PHK, Palm Beach Co Glades, Pahokee, United States
14. PPM, Pompano Beach, Pompano Beach, United States
15. SUA, Witham Field, Stuart, United States
16. TMB, Tamiami, Miami, United States
17. TNT, Dade Collier, Miami, United States
18. WTD, West End, West End, Bahamas
Hotels in Delray Beach
1. Delray Beach Marriott, 10 North Ocean Boulevard, Delray Beach
2. Hyatt Place Delray Beach, 104 Northeast 2nd Avenue, Delray Beach
3. The Seagate Hotel & Spa, 1000 East Atlantic Avenue, Delray Beach
4. Colony Hotel & Cabana Club, 525 East Atlantic Avenue, Delray Beach
5. Delray Sands Resort, 2809 South Ocean Boulevard, Highland Beach
6. Fairfield Inn & Suites Delray Beach I-95, 910 West Atlantic Avenue, Delray Beach
7. Wright By the Sea, 1901 South Ocean Boulevard, Delray Beach
8. Crane's Beach House Boutique Hotel & Luxury Villas, 82 Gleason Street, Delray Beach
9. Sundy House, 106 South Swinton Avenue, Delray Beach
10. Hilton Garden Inn Boca Raton, 8201 Congress Avenue, Boca Raton
11. The Seagate Beach Club, 401 South Ocean Boulevard, Delray Beach
12. Berkshire By The Sea, 126 North Ocean Boulevard, Delray Beach
13. Dover House Resort, 110 South Ocean Boulevard, Delray Beach
14. Delray Beach Club, 2001 South Ocean Boulevard, Delray Beach