Monarch Air Group provides private air charter in Dalton, Georgia. Our clients benefit from top-notch service, unrelenting dedication to safety, wide selection of aircraft, and years of experience in chartering private jets. To obtain a free quote, please use our online quoting tool provided below, or call toll-free 1-877-281-3051
Charter a private jet in Dalton, GA:
Book a Private Jet Charter to Dalton, Georgia, United States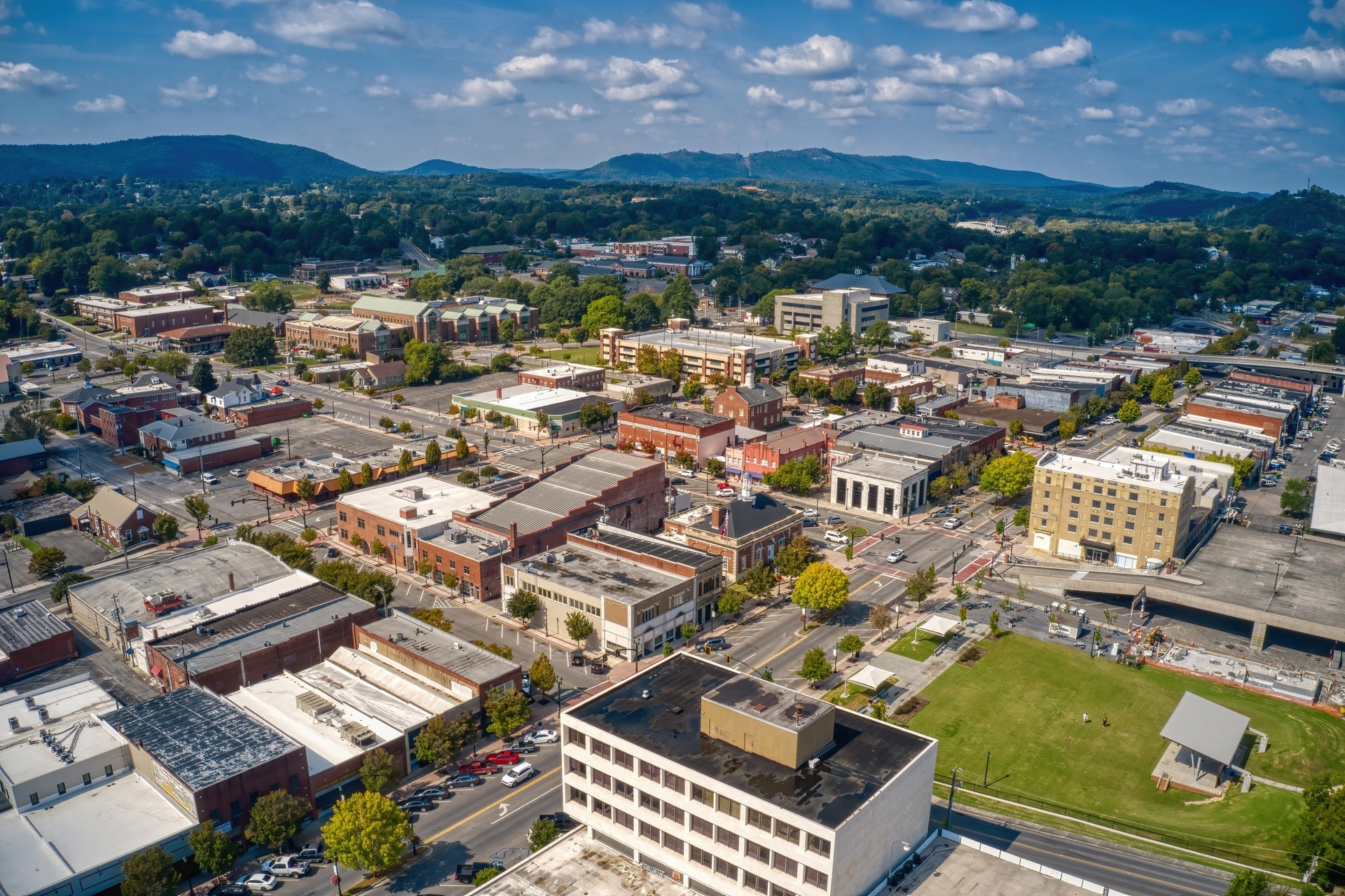 Monarch Air Group offers plenty of private jet charter options to and from Dalton, Georgia, United States.
Dalton, Georgia is a charming city located in the northwest of the state and is known for its rich history, beautiful landscapes, and vibrant culture. A private jet charter to Dalton is the perfect way to experience all that this city has to offer in style and comfort.
One of the biggest benefits of the private jet charter to Dalton is the convenience and flexibility it offers. With a private jet, you can fly directly to the city without the need for connecting flights or layovers. This allows you to maximize your time in Dalton and make the most of your trip. Additionally, a private jet charter allows you to fly on your own schedule, so you can depart and arrive at a time that's convenient for you.
Dalton is home to many historical sites, including the Civil War trenches, which are some of the best preserved in the country. The city is also home to the Dalton Freight Depot, which was built in 1847 and is the oldest surviving freight depot in Georgia. The city also offers many recreational activities like hiking and biking in the beautiful surrounding areas. Visitors can also take a stroll through the city's downtown area, where they'll find a variety of shops, restaurants, and other attractions.
In conclusion, a private jet charter to Dalton offers the ultimate in luxury travel and exclusivity. With the right charter company and a little bit of planning, you can experience the ultimate in comfort, style, and convenience, no matter where your travels take you. Whether you're looking for a business trip or a vacation, a private jet charter to Dalton is a perfect choice. With its rich history, beautiful landscapes, and vibrant culture, this charming city is a must-see destination. Book your private jet charter today and experience the city of Dalton in style.
Chattanooga Metropolitan Airport is the nearest major airport to Dalton, which is situated 30 miles from the city center and provides domestic flights.
Dalton, GA Private Jet Airports within 70 miles
APT, Marion County, Jasper, United States
DNN, Municipal, Dalton, United States
JGL, Galleria Heliport, Atlanta, United States
MGE, Dobbins Afb, Marietta, United States
MMI, McMinn County, Athens, Greece
RMG, Richard B Russell, Rome, United States
 UOS, Franklin County, Sewanee, United States
FAQ for flying private to Dalton
Why choose charter jet Dalton with Monarch Air Group?
Monarch Air Group provides luxurious customer service every step of the way. As experienced private charter professionals, we offer elegant, flexible, fast, and in many cases, economical private flights anywhere in the world. From personalized menus to exclusive attention to your pets, we design every detail of your charter just the way you want it. Call our team with questions about renting a charter jet to Dalton.
How much does it cost to book a private jet charter to Dalton?
Years of experience and reputation allow us to get the best charter flight prices. Therefore, you can always take advantage of the most economical travel solution. Our charter flight cost is always calculated individually, based on several parameters.
What types of private jets can use for Dalton charter flights?
There are several types of private jets that can be used for charter flights to and from Dalton. Some of the most popular options include:
Light Jets – Light jets are small and agile aircraft that can comfortably seat up to 8 passengers. They are often used for short to medium-range flights and are ideal for traveling to nearby destinations. Examples of popular light jet models include the Cessna Citation Mustang, the Embraer Phenom 100 and the Beechcraft Premier I.
Mid-size Jets – Mid-size jets can seat up to 10 passengers and are ideal for longer flights or for traveling with larger groups. They are also equipped with more advanced features and amenities than light jets. Examples of popular mid-size jet models include the Cessna Citation X, the Hawker 800XP, and the Gulfstream G150.
Super-Mid Jets – Super-mid jets are similar to mid-size jets but have a larger cabin space and more advanced features. These jets can seat up to 12 passengers and are ideal for longer flights or for traveling with large groups. Examples of popular super-mid jet models include the Bombardier Challenger 350 and the Dassault Falcon 2000.
Heavy Jets – Heavy jets are the largest and most luxurious aircraft available for charter. They can seat up to 16 passengers and offer the most advanced features and amenities. These jets are ideal for long-range flights and can travel to destinations anywhere in the world. Examples of popular heavy jet models include the Gulfstream G650, the Bombardier Global 6000, and the Dassault Falcon 7X.
It's worth noting that the availability of specific jet models can vary depending on the location of the airport.
What are the benefits of flying on a private jet charter to Dalton?
Monarch Air Group charters on-demand private, corporate, group, and luxury flights worldwide. We have access to over 6,000 aircraft at all times. Our experience allows us to locate the ideal aircraft for your destination, budget, and demands – from cost-effective and practical to luxury amenities.
Popular destinations near Dalton by private jet
There are several popular destinations near Dalton, Georgia that can be easily accessed by private jet. Some of these include:
Atlanta, Georgia – Known as the "capital of the South," Atlanta is a major cultural and economic center and offers a wide range of attractions, including the Georgia Aquarium, the World of Coca-Cola, and the High Museum of Art.
Chattanooga, Tennessee – This scenic city sits on the banks of the Tennessee River and offers a variety of outdoor activities, including hiking and rock climbing in the nearby Lookout Mountain and Prentice Cooper State Forest.
Birmingham, Alabama – This historic city is known for its civil rights heritage and offers a variety of museums and historical sites, including the Civil Rights District and the 16th Street Baptist Church.
Nashville, Tennessee – Known as the "Music City," Nashville is home to the Country Music Hall of Fame and offers a variety of music venues and live performances.
Asheville, North Carolina – This picturesque mountain town is known for its outdoor activities and natural beauty, including the nearby Blue Ridge Mountains and the Biltmore Estate.
These destinations are just a few examples, and there are many other great places to visit near Dalton by private jet.