Monarch Air Group provides private air charter in Dalian. Our clients benefit from top-notch service, unrelenting dedication to safety, wide selection of aircraft, and years of experience in chartering private jets. To obtain a free quote, please use our online quoting tool provided below, or call toll-free 1-877-281-3051.
Charter a private jet in Dalian:
About Dalian, China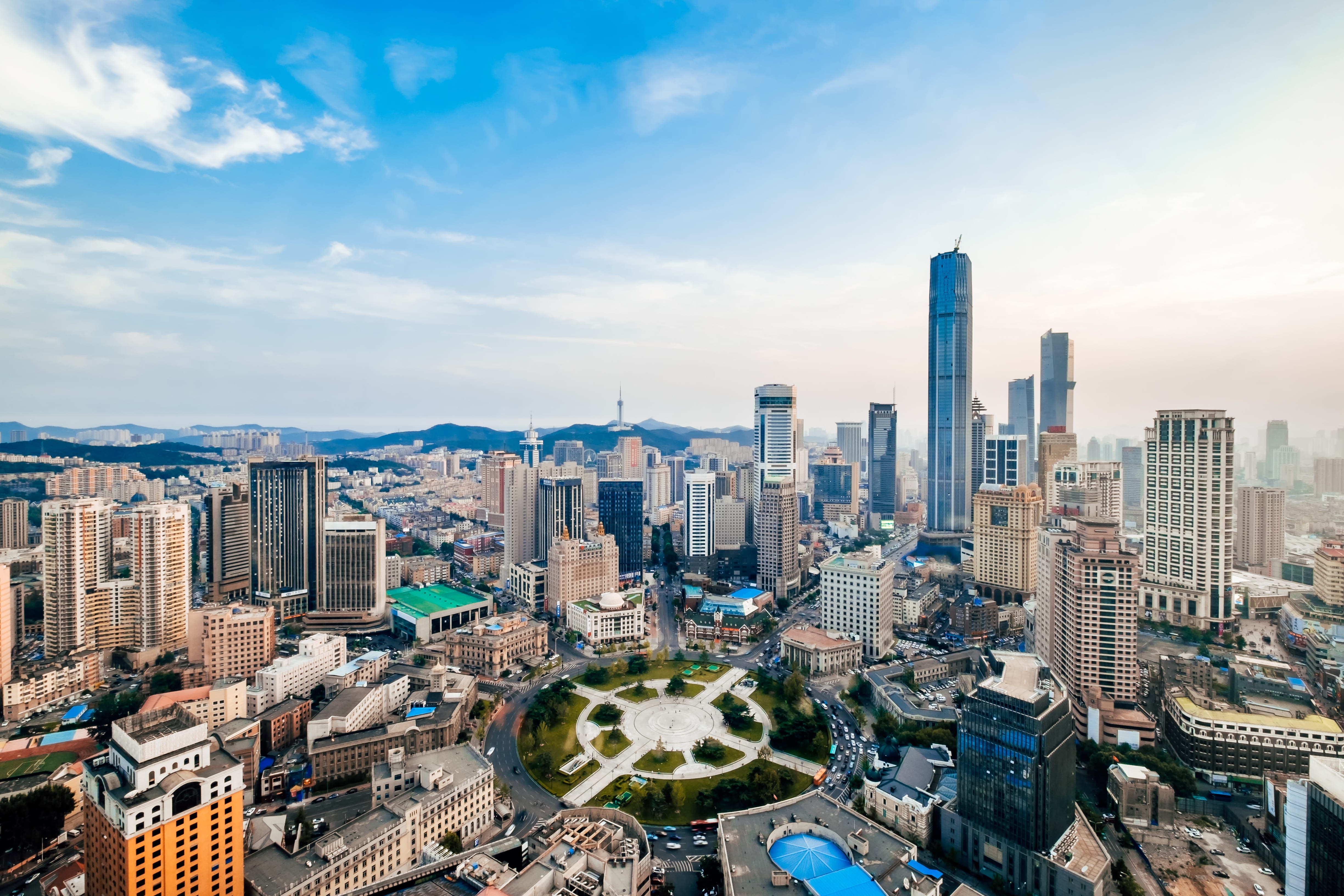 Monarch Air Group offers plenty of private jet charter options to and from Dalian, China.
Dalian is the second largest city in Liaoning Province and one of the major seaports in the country. It is a shipping, logistics, and financial center in Northeast Asia. The leading industries in the city include electronics, petrochemicals and oil refining, and machine manufacturing.
Dalian is one of the most popular destinations in the country, with a host of amazing tourist attractions such as the Xinghai Square, Dalian Zhongshan Square, Dalian Forest Zoo, Labor Park, Binhai Road, Xinghai Park, Sun Asia Ocean World And Polar World, Japan-Russia Prison Site of Port Arthur, and Grand Black Mountain of Dalian among the others. Dalian boasts multiple beaches that attract many tourists from different parts of the world.
The city is served by Dalian Zhoushuizi International Airport, which is located 10 km from the city center and provides both international and domestic flights.
Dalian Airports within 70 miles
1. CNI, Changhai, Changhai, China.
2. DLC, Dalian, Dalian, China.
Hotels in Dalian
1. Holiday Inn Express Dalian City Centre, 189 天津街, Zhongshan, Dalian.
2. 大连百年汇豪生酒店, 95 Huizhan Road, Shahekou, Dalian.
3. Hotel Nikko Dalian, 123 Changjiang Road, Zhongshan, Dalian.
4. InterContinental Dalian, 6 Youhao Square, Zhongshan, Dalian.
5. Dalian ibis Hotel, 五五路49号, Zhongshan, Dalian.
6. Nishimura at Shangri-La Hotel Dalian, 66 Renmin Road, Zhongshan, Dalian.
7. Kempinski Hotel Dalian, 92 Jiefang Road, Zhongshan, Dalian.
8. Furama Hotel Dalian, 60 Renmin Road, Zhongshan, Dalian.
9. Gloria Plaza Hotel, 5 Yide Street, Zhongshan, Dalian.
10. Sun Moon Lake Hotel, 1 Xin'an Street, Zhongshan, Dalian.
11. Sweetland Hotel, 171 Changchun Road, Xigang, Dalian.
12. Dalian International Hotel, 9 Renmin Road, Zhongshan, Dalian.
13. SOMERSET HARBOUR COURT DALIAN, 55 Renmin Road, Zhongshan, Dalian.
14. Home Inn, Huanghe Street, Xigang, Tianjin.