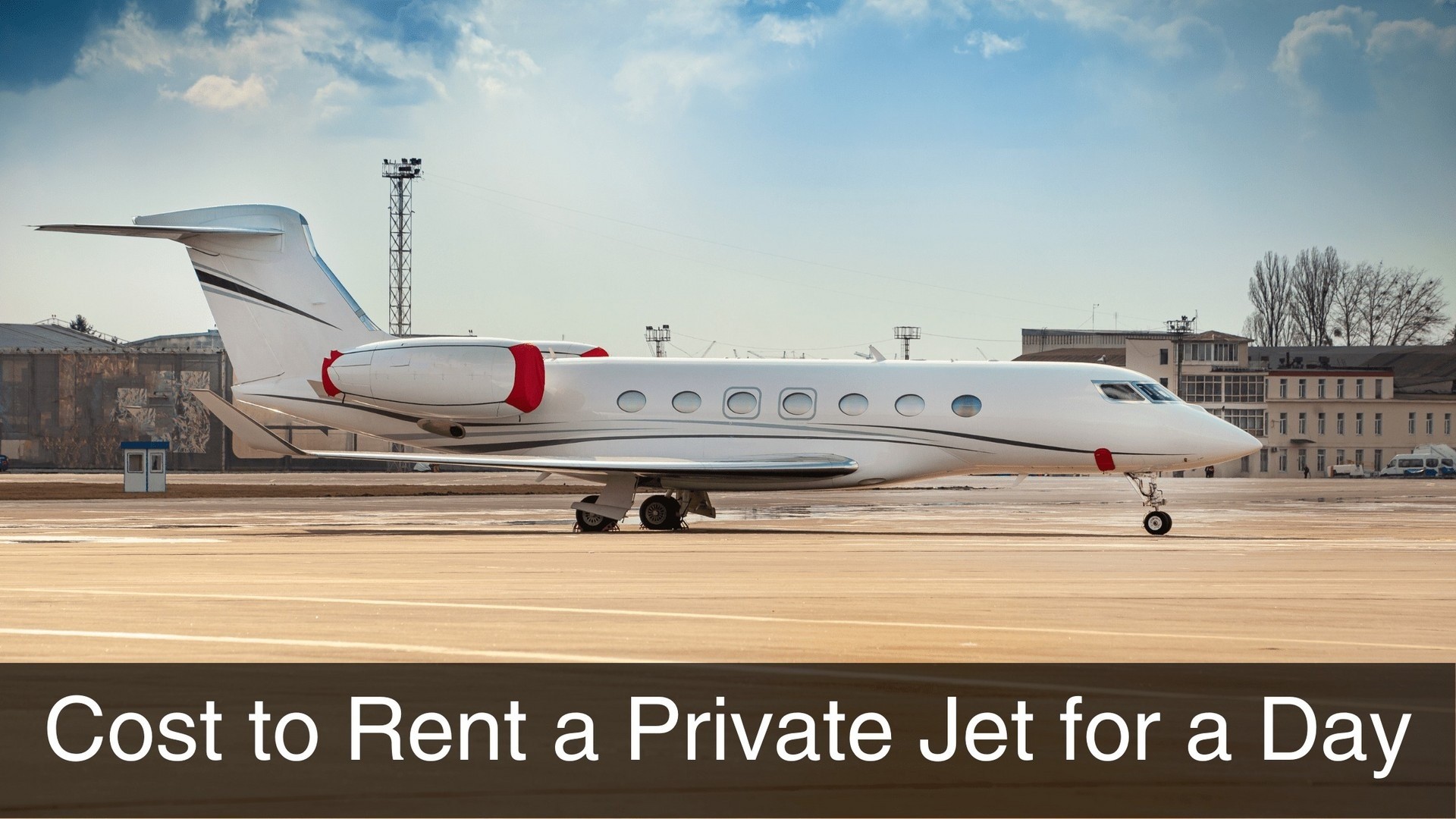 Monarch Air Group offers a wide range of aircraft and flight destinations for those wishing to rent a private jet for the day. So whether you need to fly you and your colleagues to that big meeting and back the same day, or you would like to take a day trip with your family to your favorite beach, renting a private jet is the best way to get there back.
Instead of wasting what precious time you have standing in lines at the airport, drive right up to the private jet you have rented for the day and get to your destination faster and more comfortably. All you need to do is to contact our specialists and describe all your requirements.
What does the cost of renting a private jet for the day depend on?
When you charter a private plane for a day or longer, many costs affect the final cost of the flight. The main costs will depend on the type of plane you are renting. Once you choose the type of plane, the price will vary depending on the number of hours you fly and the complexity of the itinerary. Moreover, the destination dramatically impacts the cost of renting a private jet for the day.
Additional factors that affect the price of a private jet rental for a day:
Individual meals on board.
Crew fees.
Segmental and federal taxes.
Overnight parking fees.
Airport fees, pilot availability, necessary fuel, local taxes, and more can all play a role in the final price of a private jet charter. Additional fees for parking, VIP lounge service, and concierge service can be included in the price. Hire a private jet for the day is not formulaic and is formed considering individual requests and coverage of all details.
What information will I need to provide to receive a quote for renting a jet for a day?
To figure out what the cost would be to rent a private jet for the day, and there are a few things we will need to know. Firstly where are you going, and how long will you be on the ground? It seems like an easy answer, but often the time on the ground can be unsure.
Pilots on strict rest and duty schedules ensure they are well rested and can perform their tasks to get you to and from your destination safely. If their time is exceeded, a secondary crew may be required to fly in to accommodate your day trip.
The second thing you need to know is how many passengers are going and how much luggage they will take. The number of passengers and luggage will determine the appropriate aircraft for use, the later the plane, the more the hourly rates will be.
Cost to rent a private jet for a day of different sizes cost
Before choosing the right private jet for the day, you need to understand the differences in each model depending on the aircraft type. Different categories of private aircraft are designed for specific travel purposes, distances, and passenger capacity. The main features of the private jet charter for the day by class:
Light jets for a day
Light jets are ideal if you fly a short distance but need to carry a few extra passengers or luggage. This private jet can reach smaller airports and runways, so you land closer to your final destination. Moreover, light jets can carry up to eight passengers and have various cabin size options.
Midsize jets for a day
Medium-sized jets offer a non-stop range of four to five hours and seat seven to 10 passengers. The larger cabin is ideal for passengers who require extra luggage space or more headroom. Also, medium-sized jets are an effective alternative to larger, heavier planes, offer full-standing cabins, and some have a flight attendant on board.
Super midsize jets for a day
Super midsize jets are suitable for customers whose needs slightly exceed the capabilities of midsize jets. They are capable of flying farther than medium-sized jets and can offer you a maximum range of nearly 3,600 nautical miles. Spacious luggage compartments, and comfortable sofas, make them a popular choice.
Heavy jets for a day
With a maximum capacity of 18 passengers and a range of more than 6 hours, the heavy jets are the ideal choice for transcontinental flights. The aircraft in this class offer luxurious tall cabins, reclining seats, and a large passenger capacity. Also, the cruising speed of heavy jets is much higher than that of smaller, lighter jets. For instance, choosing a heavy plane to fly from Los Angeles to New York City will keep you in the air for about 5 hours.
Ultra-long range jets for a day
Ultra-long range jets offer exceptional speed and power on transcontinental flights and can connect virtually any city worldwide. They are equipped with a multimedia system and high-tech communications, meeting rooms, and private suites to ensure passengers enjoy every moment on board. Jets are designed for long-haul flights that require a lot of time in the air, such as from London to Kuala Lumpur or San Francisco to Hong Kong.
Turboprops for a day
Turboprop class aircraft are equipped with turbine propeller engines and are best suited for short journeys of less than 1,000 miles. They can land on short runways and exhibit impressive speed. Additionally, turboprops are ideal for customers who need flexibility and maneuverability.
Helicopters for a day
Helicopters are highly adaptable and very popular in the business aviation segment. It can accommodate several individual needs of travelers, reach outlying areas, and land at heliports in the city center. Furthermore, the flexibility offered by a helicopter makes it ideal for business trips or transfers from airports to hotels or ski resorts.
| Aircraft type | Passengers | Non-stop range | Hourly Rate |
| --- | --- | --- | --- |
| Light Jet | up to 6 passengers | about 700 – 2000 miles | from $2,500 |
| Midsize Jet | up to 10 passengers | about 1300 – 1500 miles | from $3,200 |
| Super midsize Jet | up to 10 passengers | about 3.500 – 4.000 miles | from $4,300 |
| Heavy Jet | up to 18 passengers | about 6.000 miles | from $5,600 |
| Ultra-Long Range Jet | up to 19 passengers | about 2,800 – 7,685 miles |  from $8,000 |
| Turboprops | up to 10 passengers | about 600 – 1.900 miles | from $1,200 |
| Helicopters | up to 28 passengers | about 250 – 600 miles | from $1,700 |
The most popular private jets for hire
Determining the best aircraft on the market to rent for the day can be determined by considering your personal preferences and itinerary. Each category of aircraft offers specific benefits and has essential features. Consider the popular models in each type of private jet, and find out precisely what makes them so highly sought-after.
Light jets:
A Learjet 45 charter with seven passengers from Van Nuys to Las Vegas will take 55 minutes in the air. The cabin, usually designed for eight passengers, is fully equipped for VIP flights, allowing passengers maximum usable space. The luggage compartment volume is 50 cubic feet, providing ample space for luggage.
The Citation Mustang was released in 2007 as the most minor and inexpensive plane in the U.S. manufacturer's Cessna lineup. Chartering a Citation Mustang allows customers to cover distances of 1,200 nm with high comfort in the shortest possible time.
Midsize jets:
The Bombardier Learjet 60XR, a mid-range business jet, is an upgraded aircraft with two Pratt & Whitney Canada engines and increased size. The Learjet 60XR was launched in 2005 and remains among its class's most highly demanded models.
Another option, the Hawker 850XP, is an upgraded version of the previous 800XP and can fly long-haul, such as from New York to Los Angeles. There are many reasons why the Hawker 850XP is one of the most popular choices, such as the range with passengers on board, excellent landing characteristics, and a spacious cabin.
Super midsize jets:
Bombardier's Challenger 350 is a versatile aircraft, one of the most popular charter planes. It can carry 10 passengers up to 3,199 nautical miles.
A typical super-midsize plane, the Cessna Citation Sovereign, can fly from Los Angeles to Seattle in 2 hours and 18 minutes. The cabin is equipped with many amenities, making it a top contender in its private jet class.
Heavy jets:
The Legacy 650 is a modern and comfortable jet with seating for 14 passengers. The plane is equipped with a large, airtight baggage compartment and an extensive galley.
Dassault Aviation's Falcon 2000 is well suited for long-haul flights and will allow customers to cover a distance of 3,420 miles in the shortest possible time.
Ultra-long range jets:
For a long-haul flight from New York to London, the Gulfstream G550 is the best choice. It is one of the most reliable aircraft that has the ability to operate in short-range airports and a range of 6,750 nautical miles. The G550's cabin offers additional benefits like multimedia resources and communications systems.
The ultra-long-range Global 6000 jet can fly higher than most commercial airliners. It has three seats, each with three windows on each side. With a flight time of up to 12 hours, it can connect Australia to the Middle East or North and South America.
Turboprops:
The Cessna Grand Caravan is known for its reliable and efficient performance. The updated Grand Caravan EX version with a large payload for short runways provides cost-effective and reliable performance for passengers.
The turboprop aircraft Pilatus PC-12NG has everything to ensure a high level of passenger comfort. The cabin includes a center four-seat club section with four fully adjustable seats. The flight between Los Angeles and San Diego on the Pilatus PC-12 NG will take 36 minutes.
Helicopters:
The Mi8-MTV helicopter can operate at high altitudes and has an increased geographical flying range of the aircraft. It is used to transport passengers and cargo over 385 miles.
The KA-32 helicopter is widely used for transporting cargo and passengers. Designed for challenging field conditions, they have proven their capabilities worldwide. The KA-32 is suitable for carrying 16 passengers up to 385 miles.
Renting a private jet for the day gives you the flexibility that regular flights lack. Many stress factors associated with a regular flight are eliminated when traveling on a private jet. You decide when and where you and your passengers fly—those wishing to travel contact our private jet expert and submit a request.
Monarch Air Group has an impeccable track record of more than 10 years flying celebrities, corporate executives, and government officials. Highly demanding individuals choose to fly with us.