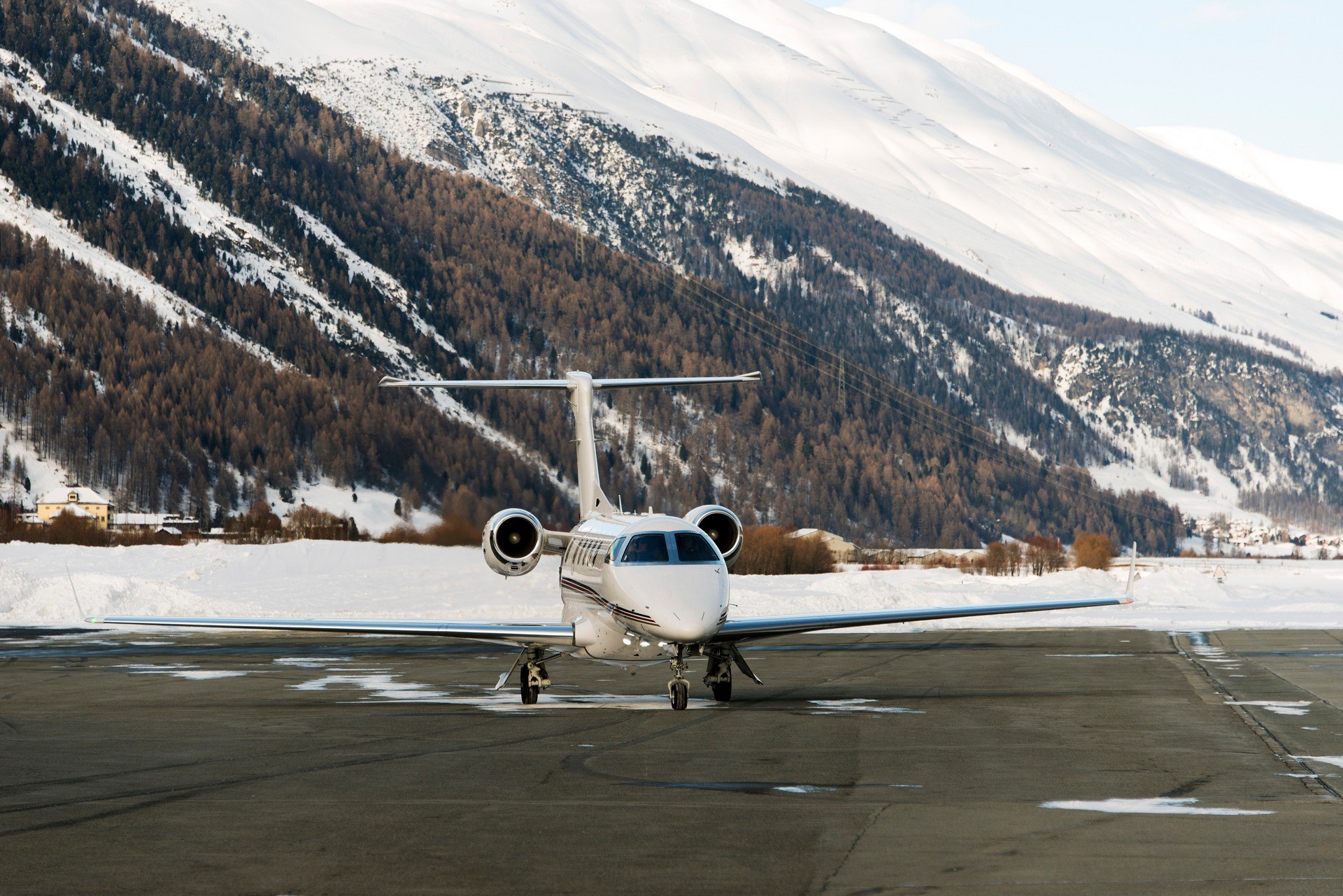 If you are planning to treat your family to a ski vacation in the Centennial State, we've curated a quick snapshot of Colorado's top three ski destinations that offer convenient access for private jet charters. From the moment your privately chartered jet touches down at your preferred destination, Colorado's rugged beauty and unspoiled landscapes will reveal the true meaning of "Rocky Mountain Splendor."
1. Aspen/Snowmass
A favorite of private jet travelers in all seasons, Aspen and Snowmass Village is located in Colorado's Roaring Fork Valley. Snowmass is part of the Aspen/Snowmass ski resort complex in the village of Snowmass near Aspen. Aspen offers visitors a diverse selection of high-end restaurants, shops, and historical landmarks, such as the Wheeler Opera House that was built in 1889 during Aspen's silver mining era. The unique architecture of the Aspen Art Museum is a landmark for photo enthusiasts. And because the museum doesn't collect art, it always displays the latest international contemporary artwork.
Snowmass
Skiers can spend an entire trip on Snowmass without having skied all of its terrains. From the choice expert terrain of Burnt Mountain Glades, High Alpine, the Cirque, to the long blue groomers and impressive beginner facilities for newcomers, it is an easy choice. Snowmass recently celebrated its 50th anniversary, and its all-new Snowmass Base Village boasts an ice rink and a climbing wall.
Aspen Mountain
Aspen Mountain skiers enjoy skiing the same runs used by World Cup champions. When you're finished skiing, you'll find downtown Aspen is right at your doorstep. It's no wonder this mountain is also a favorite getaway spot for last-minute on-demand private air charters.
Aspen Highlands
If you're looking for a more private skiing experience, Aspen Highlands tends to be a favorite among those who prefer less crowded mountain slopes. Favorite runs include Highland Bowl and the valley view from Aspen Highlands will remind you why you came to Colorado – unspoiled beauty.
Buttermilk
Made famous by the Winter X Games, and the Red Bull Double Pipe event, Buttermilk mountain is known by freestyle riders and skiers as the mountain that captures the essence of the untethered freedom skiers experience on their favorite Colorado slopes. So be sure to check out this iconic mountain to hone your freestyle skiing style. Like all four mountains, there is something for all levels of skiers and experienced instructors eager to share with beginners the untamed beauty of Colorado's majestic mountain slopes.
Airports in and around Aspen/Snowmass
For a private jet charter to Aspen, Aspen/Pitkin County Airport (ASE) is located just three miles from the town of Aspen and 6 miles from Snowmass Village.
2. Vail/Beaver Creek
If you are seeking the charms of a chic alpine village, Beaver Creek is known to exceed even the most discerning visitor expectations. Beaver Creek has a great selection of fine art galleries, high-end boutiques, and upscale hotel options. Known as a former host of the Winter Olympics, Vail is a favorite for families. Its highly sought-after ski school offers private lessons and small group programs and prides itself on customer service. Beginners in your group will enjoy riding the Haymeadow Express gondola to ski the beginner-only trails. Your group will enjoy exploring Haymeadow Park. From there, you'll ski over to Red Buffalo Park to check out the stunning views at 11,440 feet.
Airports in and around Vail/Beaver Creek, CO
When booking your private air charter service to Beaver Creek and private air charter service to Vail, one primary airport serving the area. Only minutes from Vail and Beaver Creek, the Eagle County Regional Airport (EGE) is at the heart of the Colorado Rockies.
3. Steamboat Springs
Only 160 miles from Denver, Colorado's Yampa Valley begins in the Flat Tops Wilderness Area, meanders through downtown Steamboat Springs, and eventually joins the Green River in Dinosaur National Monument. Steamboat Springs was made famous by travelers in the 1900s who visited this western town for its natural hot springs with therapeutic properties and abundant fishing and hunting opportunities. The casual, laid-back atmosphere of this historic town was once known as "Ski Town USA" ranks as one of the top destinations of private jet travelers who are looking for a mix of nature exploration and relaxation away from the hustle and bustle of city life.
Airports in and around Steamboat Springs, CO
For private charters to and from Steamboat Springs, Steamboat Springs Airport (SBS, KSBS), also known as Bob Adams Field, is a popular choice for private jet travelers.
The Hayden-Yampa Valley Regional Airport (HDN, KHDN) is conveniently located approximately 25 miles west of Steamboat Springs.
Mountain Facts for Private Jet Charter Adventurers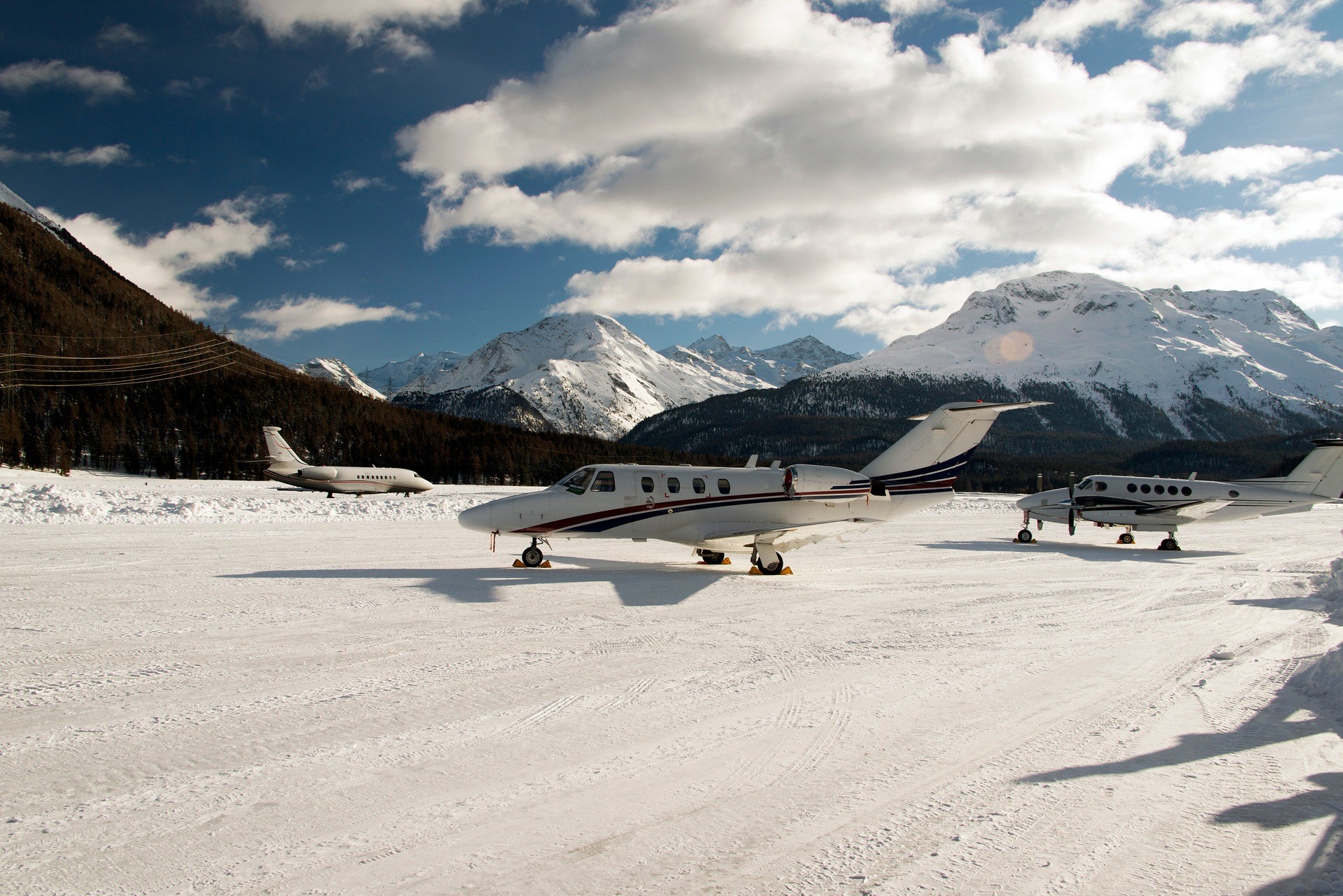 Colorado's picturesque slopes offer an unforgettable nature exploration for all levels of skiers, from beginners to experts. Colorado's ski resorts maintain certified ski schools and snowboarding schools. Resorts also offer guests Cross Country Skiing.
Aspen Mountain
Aspen Mountain has 675 acres of skiing terrain: 48% intermediate, 26% advanced, and 26% expert terrain. Aspen Mountain's longest run is 3 miles, and its lift capacity is 10,755 per hour.
Snowmass Mountain
Snowmass Mountain is known for its wide trails and its excellent trails for cruising. Snowmass has 3,362 acres of skiing terrain: 6% easiest, 47% intermediate, 17% advanced, and 30% the expert of ski terrain. The mountain's longest run is 5.3 miles.
Aspen Highlands
Aspen Highlands has 1,010 acres of ski terrain; 23% intermediate, 12% advanced, and 65% expert. Aspen Highland's longest run is 3.5 miles.
Buttermilk Mountain
Buttermilk Mountain has 435 acres of ski terrain; 35% beginner, 39% intermediate, and 26% advanced. Buttermilk's longest run is 3 miles.
Vail Mountain
Vail Mountain has 5,289 acres of ski terrain; 18% beginner, 29% intermediate, 53% advanced. Vail's longest run is 4 miles.
Beaver Creek
Beaver Creek has 1,815 acres of ski terrain; 19% beginner, 43% intermediate, 38% advanced. Beaver Creek's longest run is 2.75 miles.
Steamboat Springs
Steamboat Springs has 2,965 acres of ski terrain; 14% beginner, 42% intermediate, and 44% advanced. Steamboat Spring's longest run is 3.0 miles. For the nocturnal adventurers, Steamboat offers night skiing.