Monarch Air Group provides private air charter in Chongqing. Our clients benefit from top-notch service, unrelenting dedication to safety, wide selection of aircraft, and years of experience in chartering private jets. To obtain a free quote, please use our online quoting tool provided below, or call toll-free 1-877-281-3051.
Charter a private jet in Chongqing:
About Chongqing, China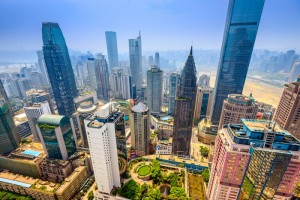 Monarch Air Group offers a wide variety of private jet charter options to and from Chongqing, China.
One of China's five national central cities, Chongqing is a main city in Southwest China and the most populous municipality in the country. It is an economic and manufacturing center of the upstream Yangtze basin, as well as a major transportation hub and the only city in the country that keeps public aerial tramways.
Chongqing has a long history and unusual culture and is home to a host of war-time buildings, museums, parks and shopping centers. The major tourist attractions are the People's Liberation Monument, Zhongshan Ancient Town, Luohan Si, Baiheliang Underwater Museum, Xueyu Cave, Snowy Jade Cave, Chongqing Amusement Park, and many others.
Chongqing is served by Chongqing Jiangbei International Airport that provides domestic and international flights, Qianjiang Wulingshan Airport and Wanzhou Wuqiao Airport – both offer domestic flights to Shanghai, Beijing, and Kunming.
Chongqing Airports within 70 miles
1. CKG, Chongqing Jiangbei International, Chongqing, China
2. DZU, Dazu, Dazu, China
Hotels in Chongqing
1. Hilton Chongqing, 渝中区中山三路139号
2. Sheraton Chongqing Hotel, 南岸区南滨路78号
3. Hyatt Regency Chongqing Hotel, 11 Beicheng Tianjie Street, Jiangbei
4. Holiday Inn Chongqing North, 96 Wuhong Road, Yubei, Chongqing
5. The Westin Chongqing Liberation Square, 222 Xinhua Road, 400010, Yuzhong
6. Crowne Plaza Chongqing Riverside, 南坪东路587号, Nan'an
7. Days Inn Business Place At Chongqing Fortune Plaza, 5 Fortune Road Yubei District, 重庆市
8. Kempinski Hotel Chongqing, 2 Jiangnan Avenue, Nan'an
9. Chongqing World Traders Hotel, 118 Zourong Road, Yuzhong
10. Radisson Blu Plaza Hotel Chongqing, 22 Nanbin Road, Nan'an
11. Super 8 Hotel Chongqing Da Li Tang, 重庆市, 238-1 Ren Min Road
12. Yangtze Island Hotel, 82 Zourong Road, Yuzhong