Monarch Air Group provides private air charter in Chatham, MA. Our clients benefit from top-notch service, unrelenting dedication to safety, a wide selection of aircraft, and years of experience in chartering private jets. To obtain a free quote, please use our online quoting tool provided below, or call toll-free at 1-877-281-3051.
Charter a private jet to&from Chatham
Book a Private Jet Charter to and from Chatham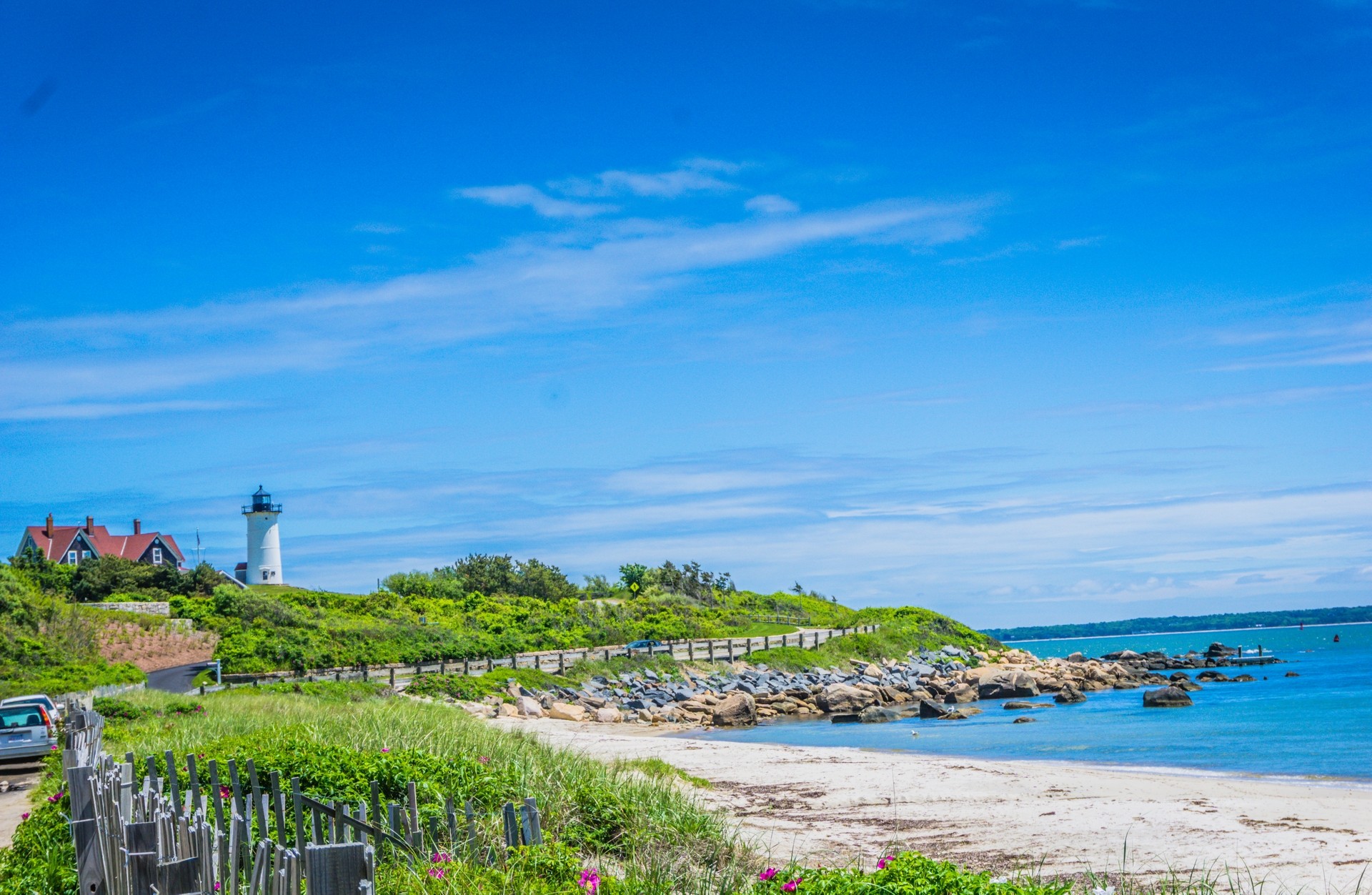 Monarch Air Group provides private jet charter flights to and from Chatham.
At the southeastern tip of Cape Cod, Barnstable County is the town of Chatham, in the American state of Massachusetts. Chatham was once a quiet farming and fishing village. It has become a high-class seaside resort without losing the charm of an authentic New England village. Charter a private jet to Chatham, a special place for a year-round vacation.
The charm and natural beauty of Chatham are breathtaking. Here, a lively main street, luxurious beaches, and beautiful beachfront accommodations make a private jet charter Chatham the starting point for a large-scale Cape Cod vacation. Tourists are also drawn to the wildlife, nature trails, bike paths, and stunning ocean views.
When booking a private flight to Chatham to visit South Beach, one of the most treasured sites on the Cape, or the Chatham Lighthouse, which has a history spanning nearly two centuries. Also, the Chatham Shark Center, with its great white sharks and pioneering research, and the Monomoy National Wildlife Refuge, deserve attention. There is a short hiking trail on the mainland portion of the sanctuary that leads hikers through a variety of habitats.
Chatham charter jets are served by Chatham Municipal Airport (KCQX, CQX), a few miles from downtown Chatham, in Barnstable County.
Chatham Private Jet Airports
CYM, KCQX, CQX, Chatham Municipal Airport, Chatham, MA
UBF, Chatham Municipal Airport, Chatham, MA
PYM, KPYM, Plymouth Municipal Airport, Plymouth, MA
HYA, KHYA, Barnstable Municipal Airport, Hyannis, MA
PVC, KPVC, Provincetown Municipal Airport, Provincetown, MA
ACK, KACK, Nantucket Memorial Airport, Nantucket, MA
MVY, KMVY, Martha's Vineyard Airport, Vineyard Haven, MA
FAQ for a Private Jet Charter Flights to Chatham
Why choose a charter jet to Chatham with Monarch Air Group?
Monarch Air Group provides private flights to and from Chatham, luxury private jets, and exclusive service. We are ready to offer customized booking solutions for various private jets to meet your needs. Make decisions about when to take off, where to land, who to take with you, and what you want to see aboard your private jet. Give one of our agents a call about charter jet Chatham rentals.
How much does it cost to book a Chatham private jet charter?
Several factors determine the cost of renting a Chatham private jet. The price depends solely on the flight itinerary, the number of passengers, flight time, and aircraft size. You can contact our experts if you can't find the information you need on air charter Chatham. On request, we provide a quote at a competitive price. Moreover, using the private jet charter cost estimator, you can get a rough flight cost estimate.
Here are some approximate prices for private flights to Chatham:
Charter a Private Jet to Chatham from NYC: from $5,180;
Charter Flights to Chatham from DC: from $6,210;
Private Flights to Chatham from Miami: from $30,070.
*Estimated price before taxes & fees.
What types of private jets can use for Chatham charter flights?
Whether you are looking for a long-range aircraft for a transatlantic cruise or a light jet, we have a vast network of private jets you can choose from. Your choice depends on how far you want to fly, how comfortable you want to be, and how many passengers you want to fly. We have everything you could possibly need to enjoy a private flight experience.
| Aircraft type | Passengers | Non-stop range | Cruising speed | Intended use |
| --- | --- | --- | --- | --- |
| Light Jet | up to 6 passengers | about 700 – 2000 miles | 476 to 518 mph | for comfortable short- to mid-range distances |
| Midsize Jet | up to 10 passengers | about 1300 – 1500 miles | 422 to 541 mph | to fly nonstop from coast to coast |
| Super midsize Jet | up to 10 passengers | about 3.500 – 4.000 miles | 490 to 590 mph | for longer flights |
| Heavy Jet | up to 18 passengers | about 6.000 miles | 480 to 551 mph | traveling overseas in luxury for an intercontinental flight |
| Turboprops | up to 10 passengers | about 600 – 1.900 miles | 220 to 360 mph | for short- to mid-range flights |
| Ultra-Long Range Jet | up to 19 passengers | about 2,800 – 7,685 miles | 460 to 594 mph | for long-haul travels |
| Helicopters | up to 28 passengers | about 250 – 600 miles | 150 to 175 mph | for passenger and cargo transportation |
What are the advantages of flying on a Chatham private jet?
Renting a private jet has several undeniable advantages over commercial flights. Privacy and security of private jet charter Chatham are essential in our work. We guarantee a personalized level of service, ensuring complete confidentiality and safety of your movements at every stage of your private jet flight. Our specialist is available 24 hours, seven days a week, to answer any questions you may have.
Popular destinations near Chatham by private jet
Plum Island – is a beautiful place for nature lovers.
Northampton – is a charming college town with numerous art galleries, restaurants, and concert venues.
Nantucket – is a popular summer tourist destination with dramatic cliffs, sandy beaches, and gardens.
New Bedford – "whaling town" gets rave reviews from private aviation clients.
Salem – is a mysterious place for lovers of exciting travel experiences.
Our clients travel on efficient and comfortable private jets. If you haven't found the answers to all your questions, you can contact our experienced and reliable team at any time or visit our air charter FAQ page.