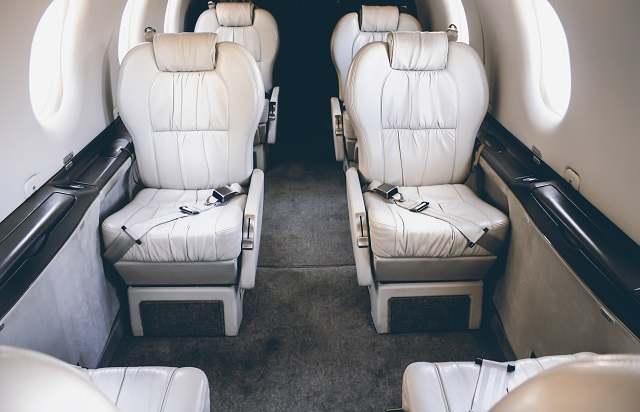 It's no news that the business aviation market has been slow during recent years. As projected by AIN online, just in 2019 it will begin to register a noticeable growth. Despite new players hitting the segment, as Honda with it's first aircraft, Cirrus Aviation with it's first jet and the proximate delivery of the Pilatus PC-24 jet, the usual manufacturers as Gulfstream, Bombardier and Embraer are hoping deliveries pick up in the upcoming months.
Aircraft diversification
Separated from this uncertainty lay the private jet charter providers. The way they market their service allows to adapt to the new consumer's expectations, a demanding and well-informed individual that relies on the power of digital communications and online booking tools to charter the aircraft with the best price, either for a one way or roundtrip arrangement.
This transparency urges, on the other hand, for charter providers to excel in the service they deliver, to choose wisely who they partner with, and to constantly find innovating ways to adapt to consumer behavior. The use of instant quoting systems as the one offered by Fort Lauderdale based Monarch Air Group eliminates the need to pick up the phone and speak to a broker. You just need to get online or download an app, and then pay by whatever means you want, even with Bitcoin.
The business model of charter providers allows for diversification, thus withstanding any negative shifts in the overall business aviation market or economy as a whole. Being able to provide thousands of aircraft and countless destinations, at the same time as providing relief flights after natural disasters and jet management, is key for sustained growth.
Additionally, in the case of private jet airlines, there's a need for aircraft to return to home base, while charter providers have a scattered fleet in diverse regions that can settle for a one-way trip without consistently worrying about the extra costs of flying empty for relocation or marketing an empty leg with only hours prior to departure.
Fair pricing model
But none of this matters if there's not an imposed fair pricing model. This should be obvious considering that prices will be publicly exposed through an all-access app, but it's not that clear for every charter provider; excessive rates being the main indicator. This accessibility through online tools has allowed for non-frequent private jet flyers to get closer to this industry and even experience a flight. Once he or she feels it wasn't a fair price for the service, the client will most certainly choose another option.
Providers will continue to gain ground and reach new audiences with these transparent means of booking and payment, a unique opportunity to anticipate demand, especially on one-way routes, and will remain generating awareness and visibility to the overall business aviation market, thus demystifying that it's a service only for the super-rich.
For information on chartering a private jet, contact Monarch Air Group at +1-954-359-0059 or price out your flight for an instant quote.