Monarch Air Group provides private air charter in Cedar Rapids, IA. Our clients benefit from top-notch service, unrelenting dedication to safety, wide selection of aircraft, and years of experience in chartering private jets. To obtain a free quote, please use our online quoting tool provided below, or call toll-free 1-877-281-3051.
Charter a private jet in Cedar Rapids
About Cedar Rapids, Iowa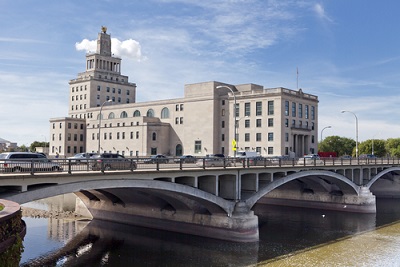 Monarch Air Group provides private jet charter flights in and out of Cedar Rapids, Iowa, USA.
Cedar Rapids is an industrial and commercial city in east central Iowa, on the Cedar River. The population of the city is 126,326 people, and the total area is 72.07 square miles. Cedar Rapids is often called the "City of Five Seasons", for the "fifth season" that is a time to enjoy the other four. The Tree of Five Seasons sculpture is the symbol of the five seasons. Cedar Rapids has 74 formally named parks and recreational facilities.
The most popular tourist attractions include Cedar Rapids Museum of Art, Cedar Rapids Symphony Orchestra, Theatre Cedar Rapids, the Paramount Theatre, the National Czech & Slovak Museum & Library, and some others. The nearest airport is The Eastern Iowa Airport (CID / KCID), which is located 12 miles from the center of Cedar Rapids.
Cedar Rapids Airports within 70 miles
1. ALO, Waterloo, Waterloo, United States.
2. CID, Cedar Rapids, Cedar Rapids, United States.
3. CWI, Clinton, Clinton, United States.
4. DBQ, Municipal, Dubuque, United States.
5. DVN, Davenport, Davenport, United States.
6. FFL, Municipal, Fairfield, United States.
7. IOW, Iowa City, Iowa City, IA, United States.
8. MIW, Municipal, Marshalltown, United States.
9. MUT, Muscatine, Muscatine, United States.
10. MXO, Municipal, Monticello, United States.
11. OOA, Municipal, Oskaloosa, United States.
Hotels in Cedar Rapids
1. Best Western Cooper's Mill Hotel, 100 F Avenue Northwest, Cedar Rapids.
2. Clarion Hotel & Convention Center, 525 33rd Avenue Southwest, Cedar Rapids.