Monarch Air Group provides private air charter in Catania, Italy. Our clients benefit from top-notch service, unrelenting dedication to safety, wide selection of aircraft, and years of experience in chartering private jets. To obtain a free quote, please use our online quoting tool provided below, or call toll-free 1-877-281-3051.
Charter a private jet to&from Catania, Italy
About Catania, Italy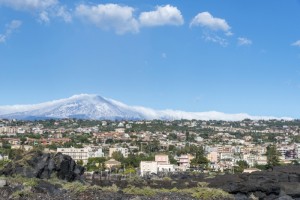 Monarch Air Group offers private jet charter services to and from Catania, Italy. We love providing as much flexibility as we possibly can, which is precisely why we grant you unlimited access to the most enormous assortment of private aircraft you can find in the world. There are 3 airports within fifty-miles of the city including Catania Fontanarossa Airport (CTA), Sigonella Airport (NSY) and Reggio Calabria Airport (REG). Popular jets are light jets (Citation Bravo, Citation CJ2+, Premier IA and Piaggio Avanti), midsize jets (Falcon 20, Learjet 60 and Hawker 800 XP) and large jets (Falcon 2000 and Challenger 604).
About Catania and Things to Do
Situated in eastern Sicily, Italy on the Gulf of Catania, an inlet of the Ionian Sea, Catania is the seaport and the capital of the Catania Province. The city lies at the base of Mount Etna, Europe's highest and most active volcano, which can be seen from all over the city. Catania is the second-largest city of Sicily, after Palermo, and one the major economic, transportation, touristic and educational centers in the island. Often called the "European Silicon Valley", Catania is known throughout Europe as an important hub of the technological industry. Mediterranean climate, glorious history, crystal clear sea of the Ionian coast, unique cultural, archeological and historical heritage, dynamic lifestyle, gastronomic traditions, and warm hospitality make Catania an enjoyable place for both business and leisure travelers from all over the world. The most popular tourist attractions include the Ursino Castle, Cathedral Square, Biscari Palace, Greek-Roman Theater, Benedictine Monastery, Cavour Square, Chapel of Sant'Agatha, Bellini Civic Museum, Church of San Nicola, Museum of Emilio Greco, and Giovanni Verga's House Museum. With a well developed system of transportation Catania provides easy access to the city and its surrounding area. The nearby cities are Taormina, Syracuse, Messina, Piazza Armerina, Paterno, and Agrigento. Catania is served by Reggio Calabria Airport (REG), Sigonella Airport (NSY) and Catania-Fontanarossa Airport (CTA), which provide private charter flights to travelers around the world.