Monarch Air Group provides private air charter in Carlsbad, CA. Our clients benefit from top-notch service, unrelenting dedication to safety, wide selection of aircraft, and years of experience in chartering private jets. To obtain a free quote, please use our online quoting tool provided below, or call toll-free 1-877-281-3051.
Charter a private jet in Carlsbad:
Book a Private Jet Charter to Carlsbad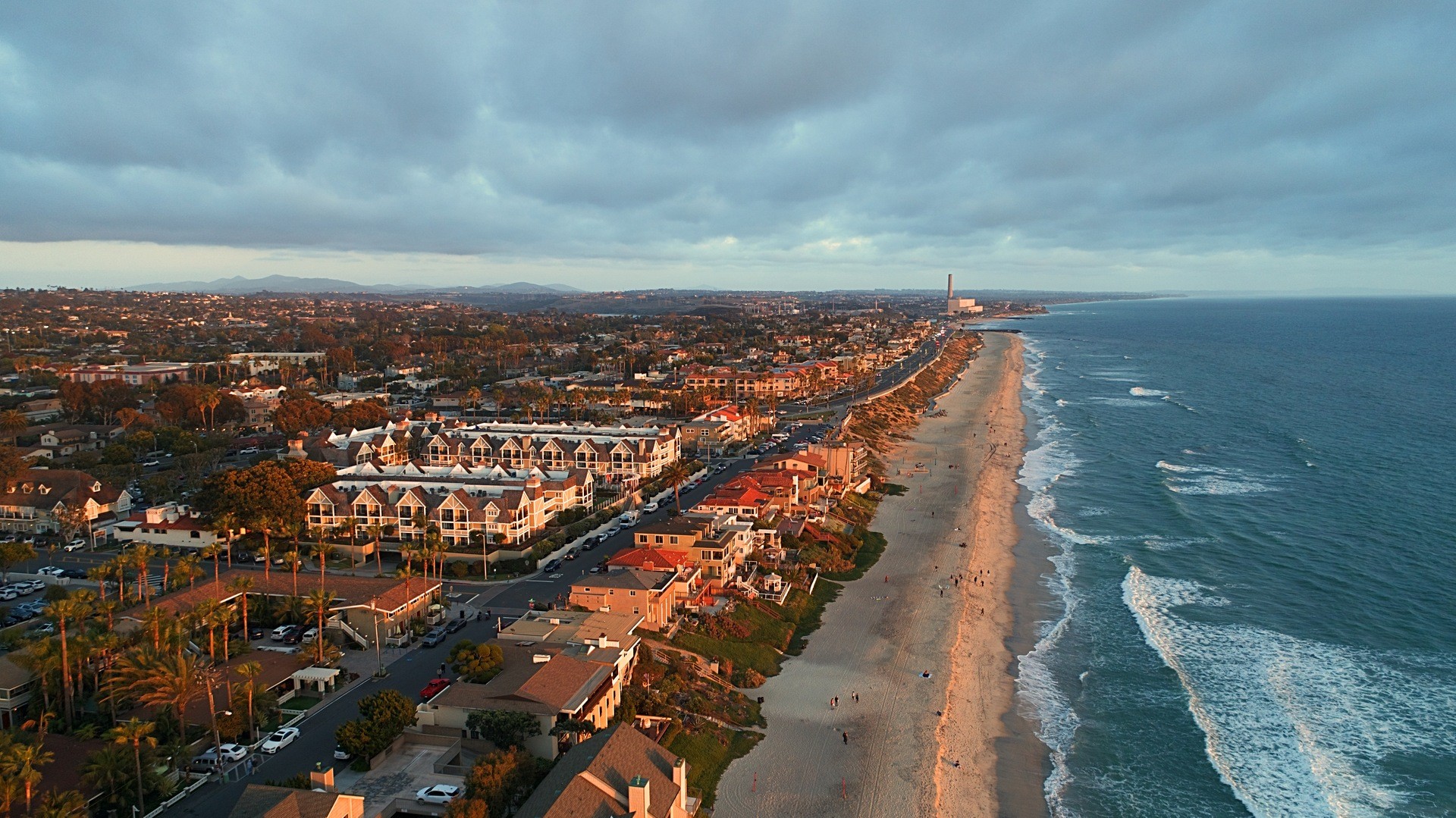 Monarch Air Group provides private jet charter flights in and out of Carlsbad, CA, USA.
San Diego County in the U.S. state of California is home to the coastal city of Carlsbad. Because of its proximity to San Diego and Los Angeles, the Carlsbad private charter flight is a popular choice. It is a popular tourist destination and a well-known destination for many businesses in the golf industry.
Carlsbad stretches along the Pacific Ocean and gained fame after a spring of mineral water was found here in the second half of the 19th century. A warm California climate and prevalent agriculture have contributed to the popularity of the Carlsbad private jet charter.
The exciting town has beautiful sandy beaches, great shopping, unique lagoons, and world-class sporting events when chartering a Carlsbad private jet. Golf courses like Omni La Costa offer smooth golf surfaces, outstanding landscaping, and beautiful lakes. The city also boasts a LEGOLAND theme park featuring some of the country's most famous cities in life-size replicas.
In May and November, visit the Carlsbad Village Faire, the nation's most prominent one-day street fair, with a Carlsbad private jet flight. Also, TGIF Concerts in the Parks offers a series of free concerts in three public parks. Finally, in September, there's a music festival featuring world-class performers from various music genres.
McClellan-Palomar Airport (CLD, KCRQ) serves charter jets to and from Carlsbad. It is a public airport three miles from Carlsbad, in San Diego County.
Cost to charter a private jet to&from Carlsbad
The cost of a private jet to Carlsbad will vary depending on the size of the private jet, duration, flight time, and other factors. Here are some price options for private jets to or from Carlsbad.
To/From Location
New York
Aspen
San Francisco
Example Aircraft Type
Citation CJ2
King Air 350
Lear 45XR
Estimated Price
(One-Way)
$46,000 – $57,500
$14,800 – $20,000
$11,000 – $15,000
Flight Duration
7hr 15min
2hr 50min
1hr 25min
Carlsbad Private Jet Airports within 70 miles
CLD, KCRQ, CRQ, McClellan-Palomar
SAN, KSAN, San Diego International
SNA, KSNA, John Wayne
TIJ, MMTJ, Tijuana International
OCN, Oceanside Municipal
QEM, Emerald Bay
SDM, KSDM, Brown Field Municipal
JNP, Newport Beach
HMT, KHMT, Hemet-Ryan
FAQs: Private Jet Flights to Carlsbad
Why choose a private jet to Carlsbad with Monarch Air Group?
Monarch Air Group offers Carlsbad, CA, private jet charter services with the highest safety and quality service standards. So whether you're traveling for business or pleasure, we can always provide the perfect aircraft for Carlsbad private charter flights, and you can be assured of the impeccable service that is part of the Carlsbad private jet rental we provide. The result is a genuinely hassle-free Carlsbad jet charter.
How much does it cost to book a Carlsbad private jet charter?
The cost of a Carlsbad charter jet is calculated individually, depending on the type of Carlsbad jet you require and the flight range. Using the
private jet charter cost estimator
, you can get a rough flight cost estimate. However, it is best to contact our charter experts to get an accurate Carlsbad charter flight rate. Business jet rates range from $1,300 per hour for a turboprop to $13,000 per hour for a luxury jet.
What types of private jets can use for Carlsbad charter flights?
Monarch Air Group offers a wide range of Carlsbad jets on request, depending on the number of passengers, the distance flown, and the level of comfort you want on board. For the Carlsbad air charter service, we will do our best to provide a jet that meets all your requirements.
What are the benefits of flying a Carlsbad private jet?
With Carlsbad private jet charters, we will tailor plans to your specific needs, creating a customized profile so that the flight matches your preferences. We will make a personalized jet rental offer to fit your schedule and budget. You can choose exactly when you want to fly and with whom you want to fly, select your aircraft model, the in-flight menu, and more when you fly privately to Carlsbad.
Popular destinations near Carlsbad by private jet
Napa Valley – in the hills of the California wine region, offers tennis, a world-class spa, a restaurant, and hiking trails.
Santa Barbara – is a spectacular town with Mediterranean-style villas lined up along the coast.
Los Angeles – is a melting pot of many kinds of art, food, music, and other entertainment.
San Francisco – is a prominent cultural center in California.
Our clients travel on efficient and comfortable private jets. If you haven't found the answers to all your questions, you can contact our experienced and reliable team at any time or visit our air charter FAQ page.