Monarch Air Group provides private air charter in Cape Town. Our clients benefit from top-notch service, unrelenting dedication to safety, wide selection of aircraft, and years of experience in chartering private jets. To obtain a free quote, please use our online quoting tool provided below, or call toll-free 1-877-281-3051.
Charter a private jet in Cape Town:
Private Jet Charter to and from Cape Town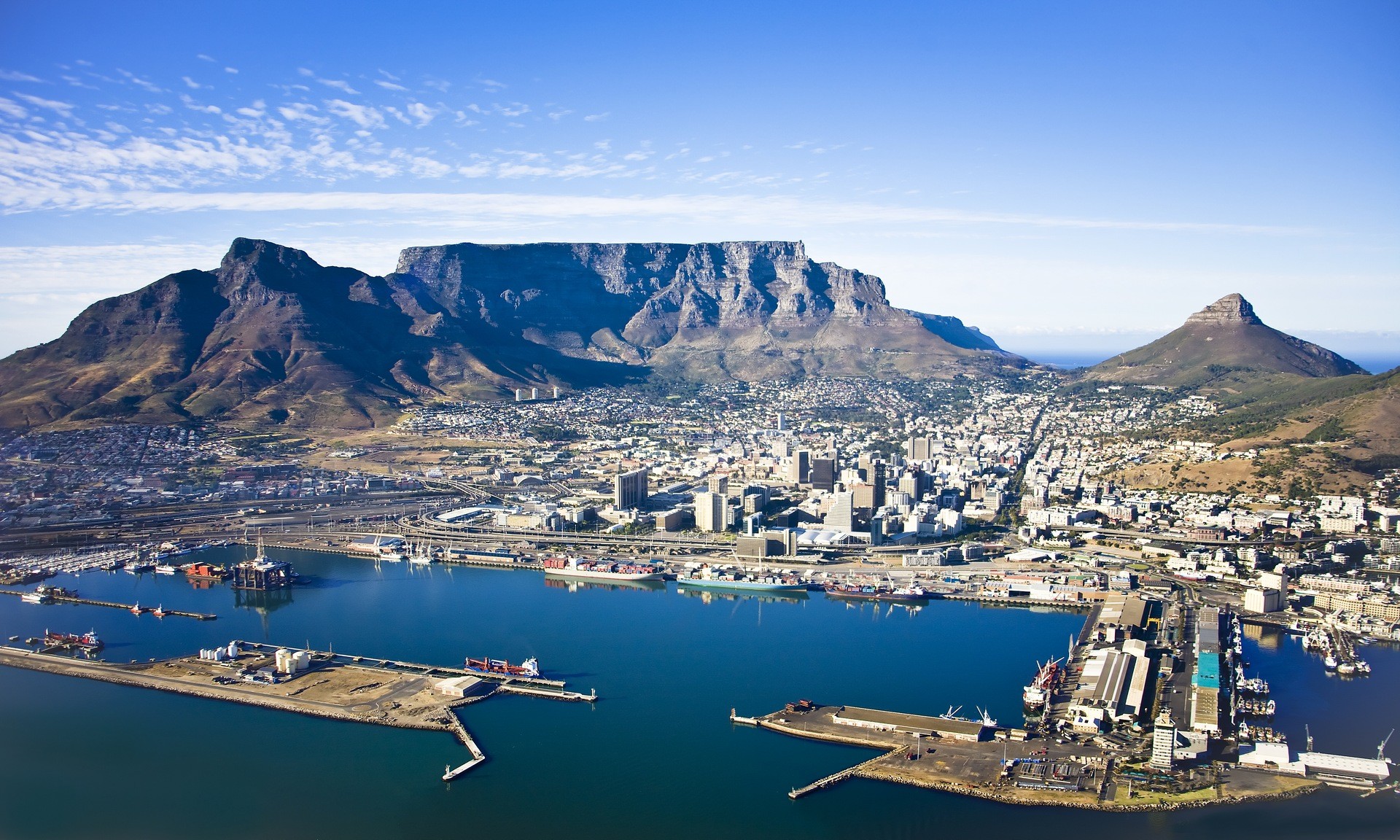 Monarch Air Group offers a wide variety of private jet charter options to and from Cape Town, South Africa.
Cape Town, the second most populous urban area in South Africa, is renowned for being one of the world's most multicultural cities. It is a major city and the legislative capital of the Western Cape, situated on the coast of Table Bay and famous for its harbor. With a well-developed infrastructure, fantastic climate, and beautiful natural environment, Cape Town private jet charter has become one of the most popular destinations globally.
When renting a private jet to Cape Town, visit Table Mountain. It is the iconic symbol of Cape Town and is one of the most well-liked tourist attractions in South Africa. You can either hike up the mountain or take the cable car to the top. Once you're there, you'll be rewarded with breathtaking panoramic city views.
Another popular place to visit once you've chartered a private jet to Cape Town is the V&A Waterfront. The Victoria and Alfred Waterfront is a bustling hub of activity featuring world-class restaurants, shopping, and entertainment options. Take a stroll along the harbor, check out the local art galleries, or take a boat ride to Robben Island, the former prison home of Nelson Mandela.
When booking a private jet to Cape Town, enjoy the Kirstenbosch Botanical Gardens, one of the most beautiful gardens in the world, showcasing an incredible variety of flora and fauna. The gardens are situated at the foot of Table Mountain and are a popular spot for picnics and relaxing walks. In addition, for an unforgettable experience, head out on a safari to see some of South Africa's incredible wildlife. Just a few hours' drive from Cape Town, the Aquila Private Game Reserve offers a range of safari tours where you can see lions, elephants, zebras, and more in their natural habitat.
Cape Town International Airport, the primary point of entry for tourists to the Cape region, is the second-largest airport in South Africa. It offers both domestic and international flights, serving as the main gateway to the area.
Cape Town Private Jet Rental Cost
The starting prices for private jet flights to Cape Town (one way) vary based on the type of aircraft used. A turboprop typically costs around $1,800 – $2,600 USD per hour, while a light jet costs $2,400 – $3,900 USD per hour. A midsize and super-midsize jet comes in at $4,200 – $8,100 USD per hour, and a long-range jet or group charter flight on a VIP airliner can cost $7,200– $17,800 USD per hour or more.
Private Jet Airports near Cape Town
CPT, Cape Town International, Cape Town, South Africa
SDB, Langebaanweg, Saldanha Bay, South Africa
FAQs: Private Jet Flight to Cape Town
Why Choose a Private Jet to Cape Town with Monarch Air Group?
When you choose Monarch Air Group for your flight to Cape Town, your safety, comfort, and overall satisfaction are our top priorities. Our first-rate private aircraft charters are tailored to meet your specific requirements, ensuring complete discretion and providing time-saving perks to make your travel experience effortless. We take great pride in offering a first-class travel experience that accommodates to your preferences and ensures your utmost satisfaction.
What Types of the Private Jets Can Use for Cape Town?
The aircraft options available for a private jet to Cape Town will vary based on some factors, including the number of passengers, budgetary constraints, and the required flight range and pace. Our company offers extraordinary private jet charters tailored to your specific needs, ensuring complete discretion and offering time-saving perks to ensure a stress-free and effortless travel experience. We are committed to providing a premium travel experience that accommodates your preferences and guarantees total satisfaction.
What are the Benefits of Flying a Cape Town Private Jet?
There are numerous advantages to renting a private aircraft to Cape Town compared to other modes of transportation. Our dependable private jet rental company offers customized and cost-effective travel solutions that meet your specific needs, time constraints, and budget.
Is it Possible to Travel with Pets to Cape Town on a Private Jet?
Pets are accepted onboard our premium flights to Cape Town. However, to comply with the city's pet travel guidelines, we recommend contacting us ahead of time for more information. Furthermore, when choosing an aircraft, consider your pet's size and choose one with enough space to ensure your pet's comfort and safety during the flight.
Popular Destinations near Cape Town by Private Jet
Hermanus – Known for its whale watching, Hermanus is a picturesque coastal town.
Franschhoek – Renowned for its vineyards and wine tasting, Franschhoek is a charming town located in the heart of the Cape Winelands.
Stellenbosch – Another popular destination in the Cape Winelands, Stellenbosch is a university town with a vibrant nightlife and rich cultural heritage.
Langebaan – A popular seaside town on the West Coast, Langebaan is famous for its turquoise lagoon and windsurfing.
Gansbaai – is a renowned destination for shark cage diving and whale watching.
We are committed to providing our clients with the most lavish and premium private aircraft for their transportation needs. We understand that you may have inquiries, which is why we have a frequently asked questions section on our website to answer your queries. In addition, if you require further assistance, our knowledgeable staff is always available to help you find the information you need. Please don't hesitate to reach out to us for any additional support.