Monarch Air Group provides private air charter in Canouan, Caribbean. Our clients benefit from top-notch service, unrelenting dedication to safety, wide selection of aircraft, and years of experience in chartering private jets. To obtain a free quote, please use our online quoting tool provided below, or call toll-free 1-877-281-3051.
Charter a private jet to&from Canouan
Private Jet Charter to and from Canouan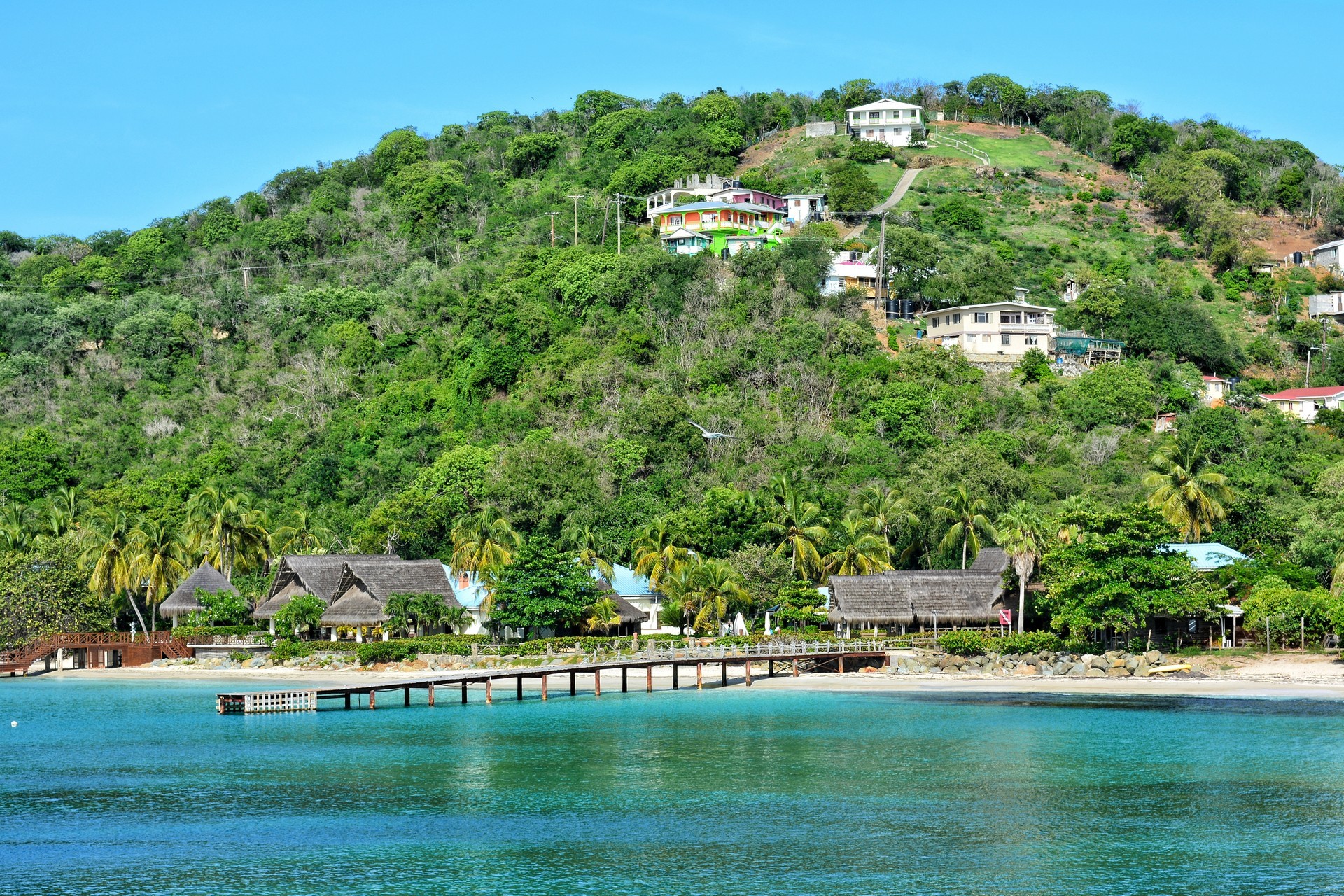 Monarch Air Group offers private jet charter services to and from Canouan.
Canouan is a charming island in the central Grenadines, located 25 miles south-south-west of St. Vincent. Charlestown is the sole populated region on the island. The tourism industry plays a significant role in Canouan's economic success. With its pristine white sand beaches, crystal-clear turquoise waters, and lush tropical landscapes, Canouan private jet charter is a paradise destination for those seeking a tranquil and luxurious getaway.
Canouan boasts some of the most breathtaking beaches in the Caribbean. With a private jet to Canouan, start exploring Godahl Beach, a picturesque stretch of powdery sand with gentle waves, perfect for swimming and sunbathing. Next, head to Shell Beach, known for its abundance of seashells and calm waters, ideal for snorkeling. Enjoy the secluded Mahault Beach, offering serenity and privacy amidst pristine natural surroundings.
Booking a private jet to Canouan Golf Club is a must for golf enthusiasts. This stunning 18-hole championship golf course, designed by renowned architects Jim Fazio and Donald Steel, offers challenging fairways and breathtaking views. In addition, Canouan is synonymous with luxury, and the island is home to some of the most exclusive resorts in the Caribbean. Pamper yourself at one of the world-class resorts, where you can indulge in spa treatments, fine dining experiences, and private beach access.
Charter a private jet to Canouan and explore the mesmerizing underwater world through scuba diving or snorkeling. Discover vibrant coral reefs teeming with colorful marine life, including tropical fish, sea turtles, and even the occasional dolphin. Furthermore, take advantage of Canouan's proximity to other picturesque islands and enjoy a yacht excursion. Explore the nearby Tobago Cays, a group of uninhabited islands and marine parks renowned for their vibrant coral reefs and abundant sea life. For nature lovers and adventure seekers, a hike up Mount Royal is a thrilling experience.
The primary airport on the island is Canouan Airport (CIW), situated on the western side.
Canouan Private Jet Rental Cost
Canouan private jet rental ranges from $2,000 – $17,000 per billable flight hour or more. Turboprop jets cost from $1,800 to $2,400 per hour, light jets cost from $2,400 to $3,900, mid-size or super-midsize jets cost from $4,200 to $8,100 per flight hour, while heavy and ultra-long range jets per flight hour cost from $7,200 to $17,800.
Airports for Private Jet near Canouan
SVD, Argyle International Airport, Saint Vincent and the Grenadines.
GND, Maurice Bishop International Airport, Saint Georges, Grenada.
UVF, Hewanorra International Airport, Vieux Fort, Saint Lucia.
SLU, George F. L. Charles Airport, Castries, Saint Lucia.
TAB, Arthur Napoleon Raymond Robinson International Airport, Scarborough, Trinidad and Tobago.
POS, Piarco International Airport, Port of Spain, Trinidad and Tobago.
MQS, Mustique Airport, Mustique Island, Saint Vincent and the Grenadines.
CRU, Lauriston Airport, Hillsborough, Grenada.
BQU, J. F. Mitchell Airport, Bequia, Saint Vincent and the Grenadines.
FAQ: Private Jet Flights to Canouan
Why choose a charter jet to Canouan with Monarch Air Group?
Monarch Air Group has made it possible for travelers to and from Canouan to take advantage of efficient, rapid transfers and comfortable flights. Every client who chooses us to lease a private aircraft will receive specialized service. A private flight provides more options regarding travel companions, departure schedules, and tourist destinations. If you require additional information regarding charter flights to Canouan, please get in touch with a staff member.
What Types of the Private Jets Can Use for Canouan?
Given the Canouan Airport's runway length of approximately 5,875 feet, charter flights to Canouan can be done Very Light Jets (VLJs), Light Jets, Midsize Jets, and potentially some Super Midsize Jets depending on weight and conditions. Examples include the Cessna Citation Mustang, Embraer Phenom 300, Cessna Citation XLS+, and possibly the Bombardier Challenger 350. Larger jets may be able to operate there depending on various factors.
What are the Benefits of Flying Canouan Private Jet?
Booking a private flight as opposed to a commercial one has many benefits. By choosing a private flight, you can save time by skipping the lines at the airport and landing right away. You can take advantage of some advantages, get first-rate service, and optimize your privacy on a private trip to Canouan.
Can I Bring My Pet on a Private Jet to Canouan?
We are happy to offer pet-friendly flights to Canouan. However, it's important to consider each flight's unique requirements and limitations. Making ensuring you and the other passengers are comfortable is our priority.
Popular Destinations near Canouan by Private Jet
Located just a short boat ride from Canouan, Mustique is a private island known for its exclusivity and celebrity clientele. It offers beautiful beaches, luxury villas, and a relaxed atmosphere.
Bequia is the second-largest island in the Grenadines, known for its picturesque harbors and laid-back vibe. It's a popular destination for sailing enthusiasts and offers stunning beaches, local shops, and charming restaurants.
A short boat trip from Canouan, the Tobago Cays are a group of small uninhabited islands surrounded by a protected marine park. It's a popular spot for snorkeling and diving, as the waters teem with colorful coral reefs and marine life.
South of Canouan, Union Island is another beautiful destination in the Grenadines. It offers scenic views, pristine beaches, and a vibrant local culture. Clifton, the main town on the island, has a range of restaurants and shops.
Modern technology is installed on our private aircraft to improve flying efficiency and guarantee passenger safety. We are dedicated to offering top-notch customer service and tailoring our solutions to satisfy the unique needs of our customers. For further information, please visit our "Frequently Asked Questions" page or get in touch with us.