Monarch Air Group provides private air charter in Cambodia. Our clients benefit from top-notch service, unrelenting dedication to safety, wide selection of aircraft, and years of experience in chartering private jets. To obtain a free quote, please use our online quoting tool provided below, or call toll-free 1-877-281-3051.
Charter a private jet to&from Cambodia
About Cambodia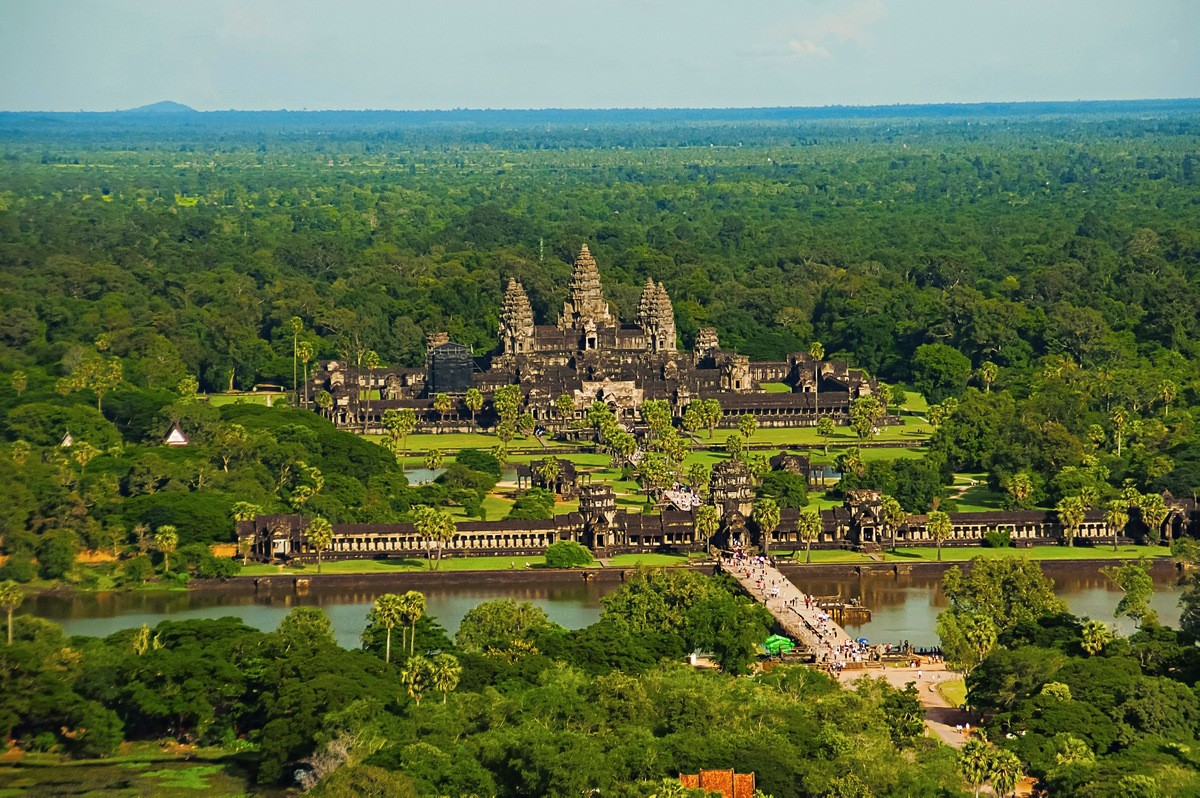 Monarch Air Group offers private jet charter services to and from Cambodia.
Cambodia is a nation is Southeast Asia with cultural roots that reach into centuries past in Funan, a state that gave rise to the Angkor Empire in 802 AD. The diverse landscape of Cambodia includes plains, mountains and coastline. The most popular ancient site encompasses the ruins of Angkor Wat, a stone temple that had been claimed by the jungle for centuries after it was abandoned in 1431 when the Angkor civilization collapsed. The complex was rediscovered in the 1840s by French explorer Henri Mouhot.
Other popular activities are centered around the Mekong River, the world's twelfth-longest river. Luxury cruises on the Mekong are also a popular way to take in the diverse scenery and learn about local culture that thrives along the river's shores. Eco-tourists enjoy hiking and kayaking adventures in the Cardamom Mountains and exploring the southern tropical islands and the geologic wonders of Yeak Laom Lake, a 101-acre volcanic crater lake formed by the collapse of a volcano during an eruption. Just south of Siem Reap, Tonle Sap is one of the world's largest freshwater lakes and richest inland fishing spots.
Siem Reap International Airport (VDSR) is close to the city center and is 4 miles (6 km) from Angkor Wat. Empty legs and transient aircraft are very popular in the region.
Popular Cambodia Private Jet Destinations
Private Jet Phnom Penh
Private Jet Siem Reap
Private Jet Sihanoukville
Private Jet Kampot
Cambodia Map
Cambodia Airports within 70 miles For Private Jets
1. PNH, Phnom Penh International Airport, Phnom Penh, Cambodia
2. SVR, Svay Rieng Airport, Svay Rieng, Cambodia
3. SGN, Tan Son Nhat International Airport, Ho Chi Minh City, Viet Nam
4. REP, Siem Reap-Angkor International Airport, Siem Reap, Cambodia
5. KOS, Sihanoukville International Airport, Sihanoukville, Cambodia
6. VCA, Can Tho International Airport, Can Tho, Viet Nam
7. VKG, Rach Gia Airport, Rach Gia, Viet Nam
8. PQC, Phu Quoc Airport, Phu Quoc, Viet Nam