Monarch Air Group provides private air charter in Calexico, California. Our clients benefit from top-notch service, unrelenting dedication to safety, wide selection of aircraft, and years of experience in chartering private jets. To obtain a free quote, please use our online quoting tool provided below, or call toll-free 1-877-281-3051.
Charter a private jet in Calexico, CA:
About Calexico, California, United States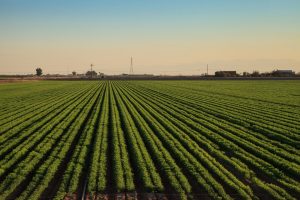 Monarch Air Group offers a wide variety of private jet charter options to and from Calexico, California, United States.
Located in Imperial County, east of San Diego and west of Yuma, the city of Calexico has a total population of about 41,000 people and boasts unlimited potential, diverse community, and rich culture. Known as an International Gateway City, Calexico concentrates on the energy, trade, commerce, and culture. The city offers high-quality facilities, varied recreational activities, excellent quality of life, and plenty of business opportunities.
Annually, Calexico hosts the Mariachi festival that attracts hundreds of visitors. Apart from this, there are lots of things to do and to see in the city, including hiking, golfing, fine dining, water sports, theater, and spectacular beaches.
The two closest major airports to Calexico are Imperial County Airport situated 17 miles from the city center and General Rodolfo Sánchez Taboada International Airport situated 18 miles from the city. Both airports provide domestic flights.
Calexico, CA Airports within 70 miles
1. BWC, Brawley, Brawley, United States.
2. BXS, Borrego Springs, Borrego Springs, United States.
3. CLR, Calipatria, Calipatria, United States.
4. CXL, International, Calexico, United States.
5. IPL, Imperial County, Imperial, United States.
6. LGF, Laguna Army Airfield, Yuma, United States.
7. MXL, Mexicali, Mexicali, Mexico.
8. SAS, Salton City, Salton City, United States.
9. UAC, San Luis Rio Colorado, San Luis Rio Colorado, Mexico.
10. YUM, International, Yuma, United States.
Hotels in Calexico, CA
1. Calafia Hotel, Calzada Justo Sierra 1495, Los Pinos, Mexicali.
2. Hotel City Express Mexicali, Blvd. Benito Juarez #1342, Fraccionamiento Jardines del Valle, Mexicali.
3. Hotel Araiza Mexicali, Boulevard Bénito Juárez 2220, Jardines del Valle, Mexicali.
4. Hotel Lucerna Mexicali, Boulevard Bénito Juárez 2151, Insurgentes Este, Mexicali.
5. Real Inn Mexicali, Blvd. Lopez Mateos No. 201, Centro Civico, Mexicali.
6. Fiesta Inn Mexicali, Calzada Adolfo López Mateos 1029, Industrial Centro Cívico, Mexicali.
7. Hotel Posada Inn, Boulevard Adolfo López Mateos No.939, Zona Industrial, Mexicali.
8. Hotel Siesta Real, Blvd. Justo Sierra 899, Cuauhtémoc Norte, Mexicali.
9. Holiday Inn Express Calexico, 2501 Scaroni Road, Calexico.
10. Best Western John Jay Inn, 2421 Scaroni Avenue, Calexico.