Monarch Air Group provides private air charter in Cairo. Our clients benefit from top-notch service, unrelenting dedication to safety, wide selection of aircraft, and years of experience in chartering private jets. To obtain a free quote, please use our online quoting tool provided below, or call toll-free 1-877-281-3051.
Charter a private jet in Cairo:
About Cairo, Egypt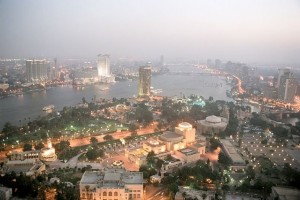 Monarch Air Group offers a wide variety of private jet charter options to and from Cairo, Egypt.
The capital of Egypt, Cairo is the largest city in the country situated near the Nile Delta. Its metropolitan area is fifteenth largest in the world and the largest in the Arab world and the Middle East. Known as the city of a thousand minarets, Cairo is a political and cultural center of the region. It is home to the world-renowned Giza pyramid complex. The city boasts the largest and oldest music and film industries in the Arab world.
When in Cairo, make sure you visit its famous attractions such as Gizeh Plateau, Keops Pyramid, Egyptian Antiquities Museum, Saqqara (Sakkara) Pyramids, Mohamed Ali Mosque, Kefre, Old City, Dahshur, Islamic Cairo, Hanging Church, Museu do Cairo, Citadel, Al-Azhar Park, Step Pyramid of Djoser, and Mosque and Madrasa of Sultan Hassan, among the others.
The city is served by Cairo International Airport, which is situated 19 km from the city center and provides both international and domestic flights.
Cairo Airports within 70 miles
1. CAI, Cairo International, Cairo, Egypt
2. MUV, Mustin Alf, Philadelphia, Egypt
3. TFR, Ramadan, Ramadan, Egypt
4. ZHC, N Philadelphia Rail St, Philadelphia, Egypt
5. ZTN, Trenton Rail STN, Philadelphia, Egypt
Hotels in Cairo
1. Hotel Sofitel Cairo El Gezirah, Cairo, 3 El Thawra Council St Zamalek Downtown
2. Four Seasons Hotel Cairo at The First Residence, 35, Giza Street
3. Kempinski Nile Hotel Cairo, Ahmed Ragheb, Garden City
4. Safir Hotel Cairo, 22 El Messaha Sq.، الدقي، الجيزة
5. Fairmont Nile City Hotel, Cairo, 2005, Kornish Al Nile
6. Cairo Moon Hotel, Cairo, 28 Adly Street
7. Sheraton Cairo Hotel & Casino, Galae Square, Cairo
8. Hotel Longchamps, Abu Al Feda, AZ Zamalek
9. Ramses Hilton, 1115 Nile Corniche, Cairo
10. Hotel Sofitel Cairo El Gezirah, Cairo, 3 El Thawra Council St Zamalek Downtown
11. Cairo Marriott Hotel & Omar Khayyam Casino, 16, Gezira Street
12. Four Seasons Hotel Cairo at The First Residence, 35, Giza Street
13. Conrad Cairo, 1191 Nile Corniche, Cairo
14. Kempinski Nile Hotel Cairo, Ahmed Ragheb, Garden City
15. Safir Hotel Cairo, 22 El Messaha Sq.، الدقي، الجيزة
16. Windsor, Cairo, 19 Alfi Bei Street
17. Fairmont Nile City Hotel, Cairo, 2005, Kornish Al Nile
18. Cairo Moon Hotel, Cairo, 28 Adly Street
19. Novotel Hotel, 3, Gezira Street
20. Shepheard Hotel, Cairo, Corniche El Nile
21. Sheraton Cairo Hotel & Casino, Galae Square, Cairo
22. Hotel Longchamps, Abu Al Feda, AZ Zamalek
23. Grand Royal Motel, Cairo, Talaat Harb Square, No. 01 ميدان طلعت حرب
24. Le Riad Hotel De Charme, 114 Muiz Li Din Allah St., Cairo, Al Moez Ldin Allah Al Fatmi, Qism El-Gamaleya
25. Nile Season Hotel, 1087 Corniche El Nil, 20 Aisha Timoria, Garden City, Nile Corniche, Qasr an Nile
26. Pyramisa Cairo Suites & Casino, 60 Giza Street, Ad Doqi, Giza
27. Golden Tulip, Cairo, 2 El Gezira El Wosta Street