Monarch Air Group provides private air charter in Cairo, Egypt. Our clients benefit from top-notch service, unrelenting dedication to safety, wide selection of aircraft, and years of experience in chartering private jets. To obtain a free quote, please use our online quoting tool provided below, or call toll-free 1-877-281-3051.
Charter a private jet in Cairo:
Private Jet Charter to and from Cairo, Egypt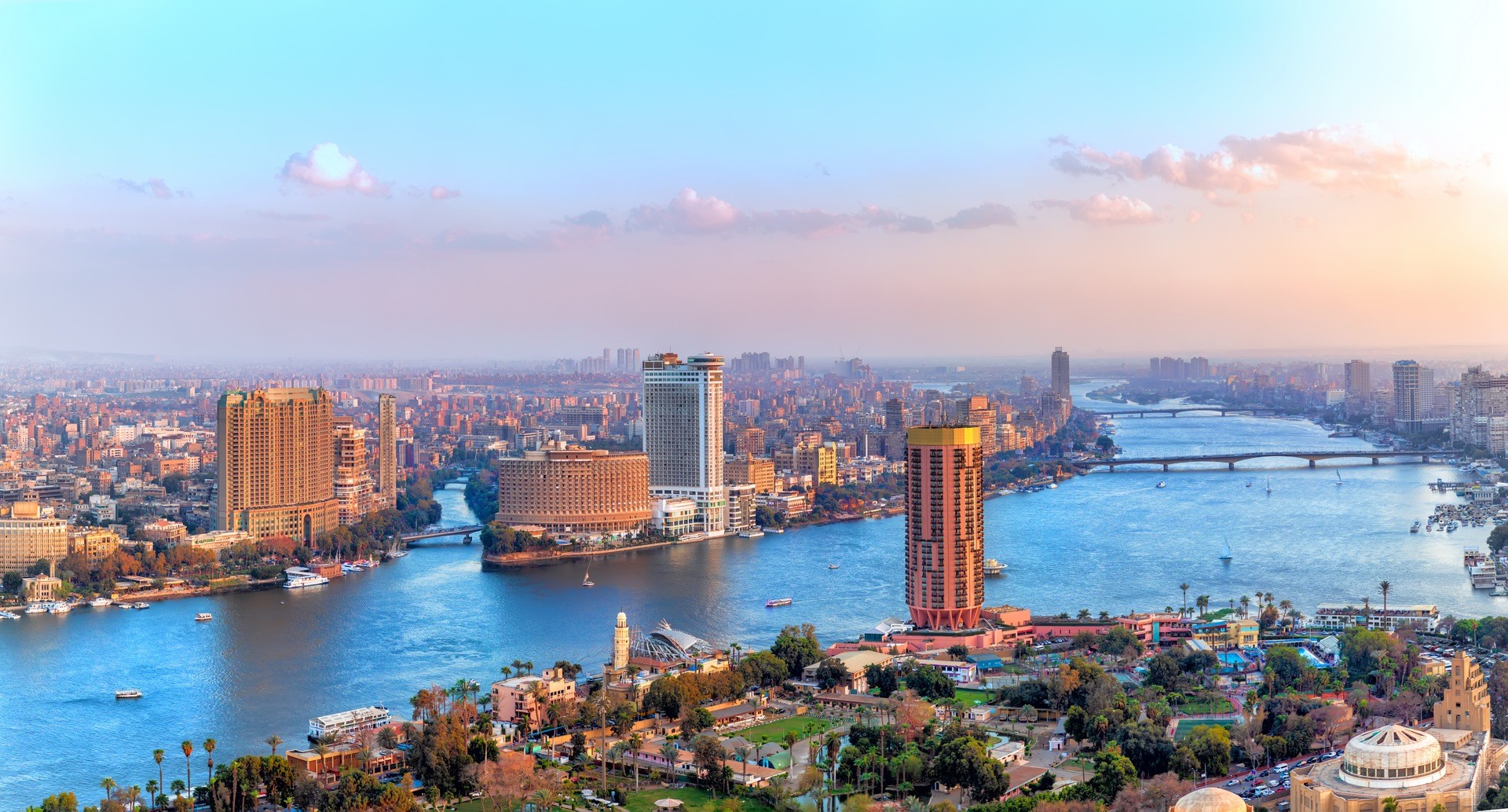 Monarch Air Group offers a wide variety of private jet charter options to and from Cairo, Egypt.
Cairo, the capital of Egypt, is situated near the Nile Delta and is the country's largest city. It has the fifteenth largest metropolitan area in the world and is the largest in the Arab world and the Middle East. Referred to as the "City of a Thousand Minarets," Cairo is a hub of political and cultural activity in the region. Its famous Giza pyramid complex is recognized worldwide. Moreover, Cairo is home to the oldest and most extensive music and film industries in the Arab world. So whether you're interested in exploring ancient pyramids, sampling delicious Egyptian cuisine, or experiencing vibrant local markets, Cairo private jet charter has something for everyone.
To experience iconic attractions, a visit to the Great Pyramids of Giza is a must when renting a private jet to Cairo. These historical marvels, dating back over 4,500 years, showcase the remarkable engineering prowess of the ancient Egyptians. Exploring the pyramids can be done independently or with a guided tour, but arriving early in the morning is advisable to beat the crowds.
A visit to the Egyptian Museum is another popular activity with a private jet to Cairo. The museum houses an extensive collection of over 120,000 ancient artifacts, including precious finds from King Tutankhamun's tomb. The exhibits are displayed chronologically, showcasing Egypt's rich history and culture over thousands of years. Also, remember to explore the Royal Mummy Room, which contains the well-preserved remains of several Egyptian pharaohs.
El-Tahrir Garden is an excellent destination to unwind and take in the beauty of rare plant species once you've chartered a private jet to Cairo. In addition, the garden is adorned with traditional Egyptian sculptures crafted by local artists, adding to its charm. A relatively new attraction in the city, El-Tahrir Garden is quickly gaining popularity among tourists and locals alike. It's the perfect spot to enjoy a stroll and relax in the soothing shade of the trees.
Cairo International Airport, located 11 miles from the city center and offering both international and domestic flights, serves the metropolis.
Cairo Private Jet Rental Cost
The starting prices for private jet flights to Cairo (one way) vary based on the type of aircraft used. A turboprop typically costs around $1,800 – $2,600 USD per hour, while a light jet costs $2,400 – $3,900 USD per hour. A midsize and super-midsize jet comes in at $4,200 – $8,100 USD per hour, and a long-range jet or group charter flight on a VIP airliner can cost $7,200– $17,800 USD per hour or more.
Private Jet Airports near Cairo
CAI, HECA, Cairo International Airport
SPX, HESX, Sphinx International Airport
FAQs: Private Jet Flight to Cairo
Why Choose a Private Jet to Cairo with Monarch Air Group?
At Monarch Air Group, we prioritize your well-being, safety, and satisfaction when you choose us for your flight to Cairo. Our first-class private jet charters are designed to provide you with privacy and time-saving benefits, ensuring a seamless travel experience.
What Types of the Private Jets Can Use for Cairo?
At Monarch Air Group, we carefully consider several factors when selecting a private aircraft for your Cairo trip, such as the route, number of passengers, and onboard amenities. To provide you with the best charter flights and services, we require as much information as possible. Additionally, we conduct a thorough evaluation process to ensure that we deliver the most suitable private jet for your specific needs.
What are the Benefits of Flying a Cairo Private Jet?
Traveling to Cairo by private jet offers several advantages over other modes of transportation. At our renowned private jet rental company, we provide affordable and personalized travel options that cater to your time constraints, specific requirements, and budget.
Is it Possible to Travel with Pets to Cairo on a Private Jet?
We extend a warm welcome to pets on our exclusive flights to Cairo. However, to comply with the city's regulations on pet travel, we recommend that you contact us in advance for more information. When choosing an aircraft, please consider the size of your pet and opt for one with sufficient space to ensure its safety and comfort during the flight.
Popular Destinations near Cairo by Private Jet
Sharm El Sheikh: Situated on the southern edge of the Sinai Peninsula, Sharm El Sheikh is a well-known resort town that allures visitors with its spectacular beaches, pristine waters, and superb diving locations.
Luxor: For enthusiasts of ancient history, Luxor is a must-see destination. The city features awe-inspiring archaeological sites, such as the Valley of the Kings, the Luxor Temple, and the Karnak Temple.
Amman: As the capital of Jordan, Amman is a dynamic and lively place renowned for its ancient landmarks, bustling markets, and diverse culture. Popular attractions include the historic Citadel and the Roman Amphitheater.
Beirut: Beirut is a cultural hotspot boasting a thriving art scene, exceptional dining options, and breathtaking architectural wonders. Visitors can enjoy a blend of history, culture, and nightlife in this vibrant city.
We offer our passengers transportation in the most advanced and lavish private aircraft available. If you have any inquiries, please visit the frequently asked questions section on our private charter website. Alternatively, our expert crew is always available to assist you in finding the answers you require. Please do not hesitate to contact us.