Monarch Air Group provides private air charter in Burbank, CA. Our clients benefit from top-notch service, unrelenting dedication to safety, wide selection of aircraft, and years of experience in chartering private jets. To obtain a free quote, please use our online quoting tool provided below, or call toll-free 1-877-281-3051.
Charter a private jet in Burbank
Book a Private Jet Charter to Burbank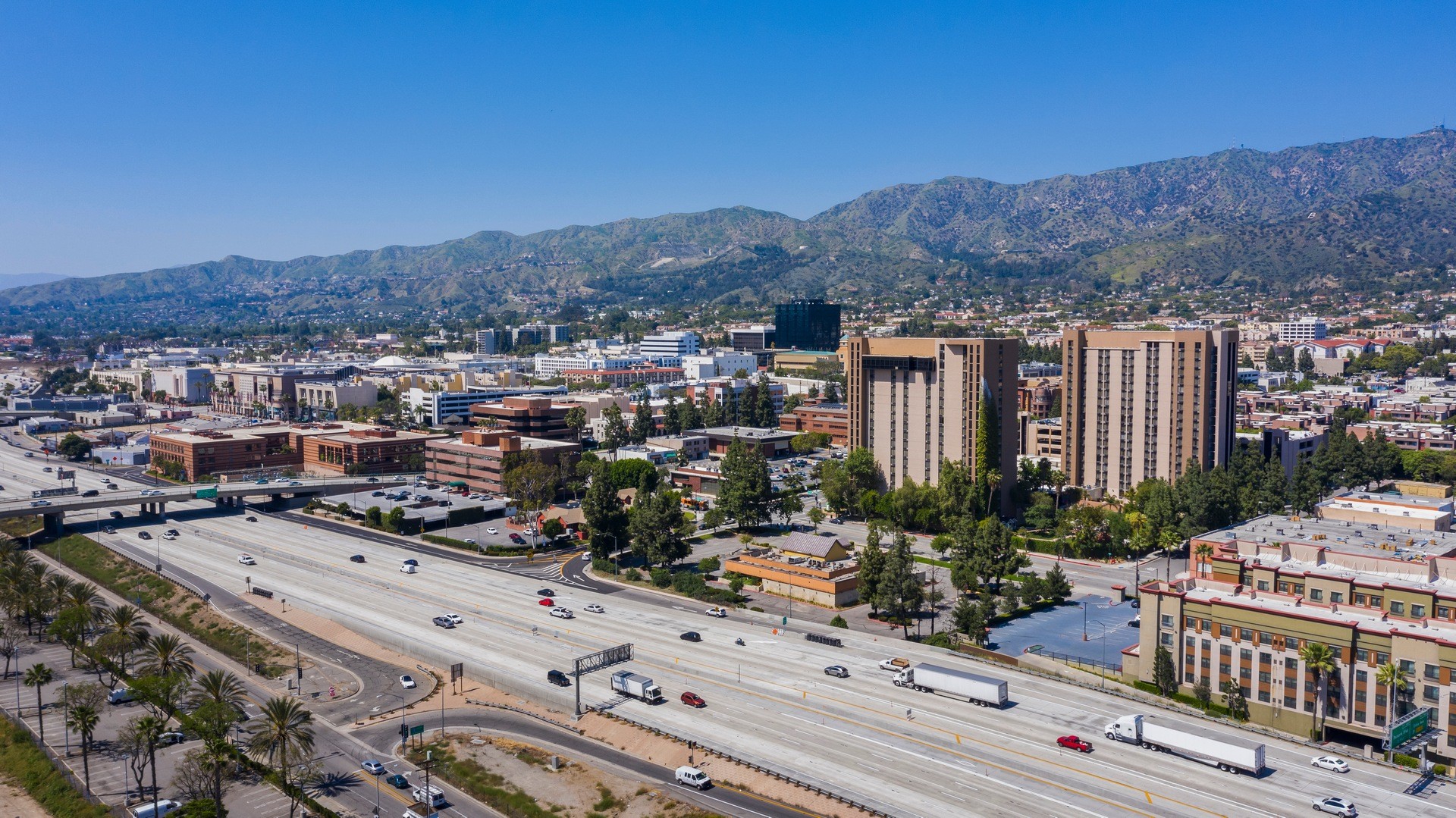 Monarch Air Group provides private jet charter flights in and out of Burbank, California, USA.
In the southeastern part of the San Fernando Valley lies Burbank, the world's media capital. It is only 12 miles from Los Angeles and a few miles northeast of Hollywood. Numerous media and entertainment companies are headquartered in Burbank, including Warner Bros. Entertainment, Nickelodeon Animation Studio, The Walt Disney Company, and Cartoon Network Studios. So if you want to see your favorite TV stars in action or go behind the scenes of the latest Hollywood blockbuster, a Burbank private jet flight is just what you need.
With a Burbank charter jet, take part in a TV shoot, walk the blocks, or dine at legendary restaurants. It's the perfect place to enjoy the magic of movies, hike the Hollywood Hills, discover unusual stores or relax in the sun. There's always a chance to see your favorite shows taped and have an interactive entertainment experience.
Charter a private jet in Burbank to easily explore the region's best attractions. Disneyland or Knott's Berry Farm, the Hollywood Walk of Fame, and the Sunset Strip are the most popular tourist attractions. You can drive to Beverly Hills and visit Rodeo Drive for some decadent shopping. Being an excellent place for people who like to be outdoors, Burbank has tennis courts, swimming pools, bike paths, picnic areas, hiking trails, and numerous green spaces.
Bob Hope Airport (BUR, KBUR) serves charter flights to and from Burbank. It is a public airport three miles from Burbank that serves downtown Los Angeles and the northern part of Greater Los Angeles.
Cost to charter a private jet to&from Burbank
The cost of a private jet to Burbank will vary depending on the size of the private jet, duration, flight time, and other factors. Here are some price options for private jets to or from Burbank.
To/From Location
Vegas
Aspen
Napa
Aircraft
Lear 60
Phenom 100
Hawker 400XP
Estimated Price
(One-Way)
$12,800 – $17,300
$17,300 – $24,500
$10,900 – $14,700
Flight Duration
55min
2hr 40min
1hr
Burbank Private Jet Airports within 70 miles
BUR, KBUR, Bob Hope
LAX, KLAX, Los Angeles International
LGB, KLGB, Long Beach
ONT, KONT, LA/Ontario International
SNA, KSNA, John Wayne
JGX, Glendale
WHP, KWHP, Whiteman
VNY, KVNY, Van Nuys
SMO, KSMO, Santa Monica
EMT, KEMT, El Monte
HHR, KHHR, Hawthorne Municipal
CPM, KCPM, Compton/Woodley
FAQs: Private Jet Flights to Burbank
Why choose a private jet to Burbank with Monarch Air Group?
Monarch Air Group provides an on-demand private jet charter to Burbank, CA, allowing you to fly on your schedule, with complete flexibility, to/from the nearest airport. Burbank private charter flight saves you time and ensures safety and comfort. Our customers use Burbank jet rental services to provide the best solutions for your needs.
How much does it cost to charter a plane to Burbank?
The price of a Burbank charter jet depends on the size of the Burbank jet, the destination. Therefore, we advise you to choose the most advantageous Burbank charter flight option according to your needs. Business jet rates range from $1,300 per hour for a turboprop to $13,000 per hour for a luxury jet.
What types of private jets can use for Burbank charter flights?
A private jet flight to Burbank is the most beneficial and usually starts with choosing the right aircraft. Monarch Air Group offers many options for jets Burbank that adhere to the highest safety standards. Choosing a model for the Burbank air charter service is based on the number of passengers, budget, flight range, and desired level of amenities on board.
What are the benefits of flying a Burbank private jet?
Booking a private jet flight to Burbank can help you make your journey much more efficient. You can land at smaller airports, choose to have meals on board, and enjoy all the benefits of private travel to Burbank. Thus, private plane charter Burbank guarantees flexibility, efficiency, and privacy.
Popular destinations near Burbank by private jet
San Francisco – attracts the most travelers and has a distinct and apparent personality, vibrant culture, and architecture.
San Diego – boasts many attractions, beautiful beaches, picturesque neighborhoods, and historical landmarks.
Santa Barbara – draws endless numbers of surfers and other outdoor enthusiasts.
Big Sur – in Central California, is one of the most spectacular coastal regions with hidden beaches, many hiking trails, and green areas.
Our clients travel on efficient and comfortable private jets. If you haven't found the answers to all your questions, you can contact our experienced and reliable team at any time or visit our air charter FAQ page.