Monarch Air Group provides private air charter in Bucharest, Romania. Our clients benefit from top-notch service, unrelenting dedication to safety, wide selection of aircraft, and years of experience in chartering private jets. To obtain a free quote, please use our online quoting tool provided below, or call toll-free 1-877-281-3051.
Charter a private jet in Bucharest
Book a Private Jet Charter to and from Bucharest, Romania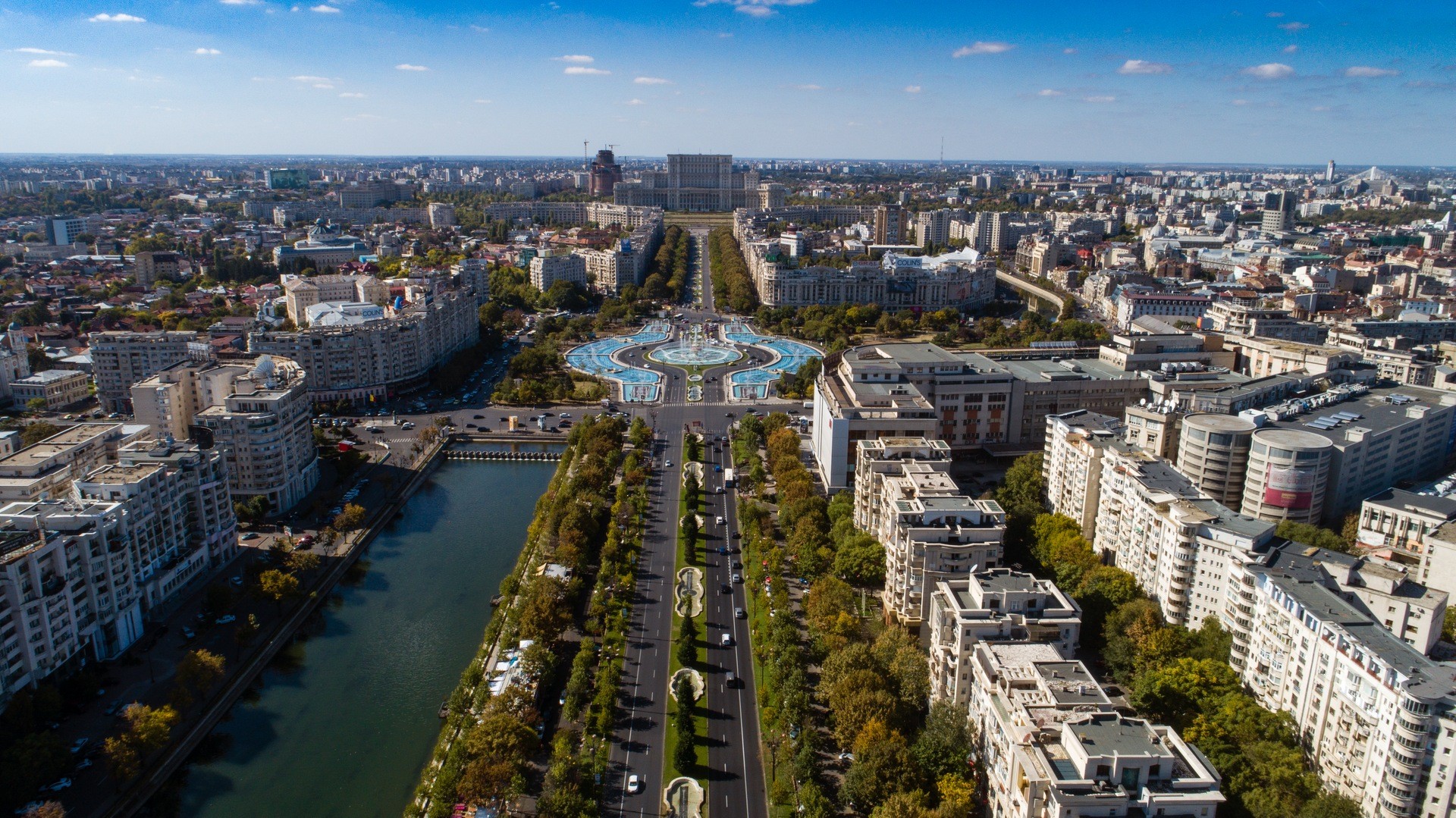 Monarch Air Group offers private jet charter services to and from Bucharest, Romania.
Bucharest is a city with outstanding architecture, wide boulevards, and an abundance of parks. Although there have been numerous new structures constructed on its land in recent years, the city still resembles a sizable park where visitors may amble around charming cafes, museums, and theaters. Booking a private jet to Bucharest can offer a luxurious and stress-free travel experience, with greater convenience, flexibility, comfort, and privacy compared to commercial flights.
According to the number of cultural landmarks, Bucharest ranks first in the globe, and among European tourists, it has long held the top spot. Once chartered a private jet to Bucharest, visitors can begin a sightseeing tour by visiting Bucharest Square, which is home to the Arc de Triomphe, a memorial built in honor of World War I casualties.
Herastrau Park is immediately behind the arch and is one of the several national parks and environmental preserves in Romania. Together with contemporary tennis courts and shopping centers, the park also offers boat rentals for lakeside strolls. In addition, to unwind, visit Cismigiu Gardens, Bucharest's oldest recreation space, when renting a private jet to Bucharest.
Another worth visiting place when renting a private jet to Bucharest is the Palace of the Parliament, one of the most ambitious buildings in the entire globe. It currently hosts parliamentary sessions and offers a free daily art museum to visitors. Also, the Buda Castle and the Hungarian Parliament Building are both fascinating historical sites, but the Central Market, which features fresh produce, is regarded as the most colorful.
Private jet passengers flying to Bucharest, have a variety of airport choices. There are several airports that provide services like lounges, conference rooms, and ground transportation services specifically for private jet passengers, including Bucharest Băneasa Aurel Vlaicu International Airport (BBU) and Henri Coanda International Airport (OTP).
Book a private flight to and from Bucharest right away to travel in absolute luxury. Experience the unmatched comfort and convenience of private jet travel while having the peace of mind that comes from knowing your trip is secure and safe.
Bucharest Private Jet Rental Cost
In the private aviation sector, there are numerous models available at various price points. The cost of a private charter to Bucharest can change depending on the final destination, the length of the flight, and the number of passengers. You can also acquire a precise quote from one of our advisers for your travel.
The price can vary depending on the size and type of the aircraft, the distance traveled, and the final destination. For a billable flight hour, the approximate cost of a private aircraft to Bucharest might range from $2,000 to $17,000 or more.
Airports for Private Jets near Bucharest within 70 miles
BBU, Bucharest Băneasa Aurel Vlaicu International Airport, Bucharest, Romania
OTP, Henri Coanda International Airport, Bucharest, Romania
FAQs: Private Jet Flight to Bucharest
Why Choose a Private Jet To Bucharest with Monarch Air Group?
Whatever your needs, Monarch Air Group offers a private jet charter to Bucharest on a flexible timetable. Our opulent private charter flights to Bucharest provide the highest levels of comfort and service, enabling you to reach your destination as soon as possible. In order to meet your expectations for a private jet rental to Bucharest, we will satisfy all of your needs.
How Much Does it Cost to Charter a Private Jet to Bucharest?
Hiring a Bucharest charter jet is a more convenient option than flying business class. The price, however, might vary greatly depending on the size of the Bucharest jet, the origin of the journey, the destination, and a variety of other criteria. Filling out a form stating the precise trip is the best approach to acquire an accurate quotation for charter flights to Bucharest.
Here are some approximate prices for private flights to Bucharest:
Private Charter Jets to Bucharest from London can range from an average $17,500;
Private Flights to Bucharest from Dubai can range from an average $30,000;
Jet Charters to Bucharest from New York can range from an average $110,500;
What Types of Private Jets Can Use for Bucharest Charter Flights?
Monarch Air Group provides a variety of Bucharest planes according to the number of passengers, flight distance, and required level of on-board amenities. The more details you can provide on the charter private jet Bucharest, the better. With our years of experience, we can offer the best aircraft and service for Bucharest air charter service.
What Are the Benefits of Flying a Bucharest Private Jet?
Private jet charters to Bucharest have certain apparent advantages over conventional flights. First, there is a good jet rental service that offers flexible, quick, cost-effective and time-saving travel options. We will tailor a private plane charter Bucharest proposal to your specific goals, timetable, and budget.
Is It Possible to Travel with Pets to Bucharest on a Private Jet?
Absolutely, animals can board private aircraft too. In a private jet, they may be in the cabin with you, as opposed to regular carriers, where they would be in the cargo hold. Your pets can fly away from one of the many airports that welcome pets and take pleasure in being a part of the private pet set as long as their documentation is current.
Popular Destinations Near Bucharest by Private Jet
Budapest, Hungary – Budapest is a lovely city known for its thermal baths, historic sites, and breathtaking architecture. It's also a popular spot for foodies and nightlife goers.
Vienna, Austria – Vienna is a cultural, musical, and artistic metropolis with a plethora of museums, galleries, and theaters. It's also recognized for its lovely parks, stunning architecture, and delectable coffee and pastries.
Sofia (Bulgaria) – Sofia is a city of contrasts, with ancient and modern architecture and a rich history stretching back to the Roman era. It's also a fantastic shopping destination, with a plethora of local markets and shopping centers.
Our clients travel on private aircraft that are both efficient and comfortable. If you haven't found the answers to all of your inquiries, you can always contact our knowledgeable and dependable crew or visit our air charter FAQ page.