Monarch Air Group provides private air charter in Bruges. Our clients benefit from top-notch service, unrelenting dedication to safety, wide selection of aircraft, and years of experience in chartering private jets. To obtain a free quote, please use our online quoting tool provided below, or call toll-free 1-877-281-3051.
Charter a private jet in Bruges:
About Bruges, Belgium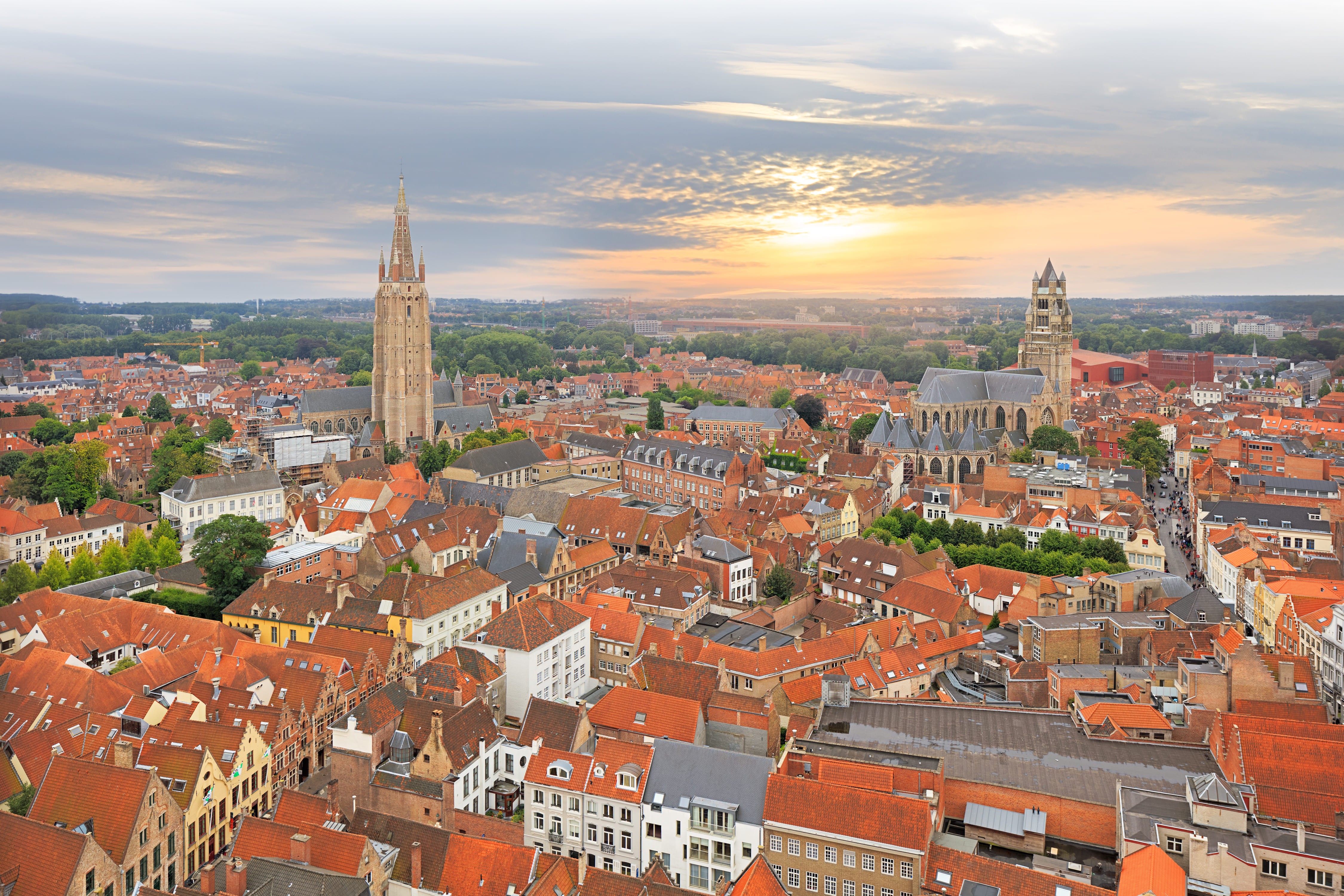 Monarch Air Group offers a great variety of private jet charter options to and from Bruges, Belgium.
Located in the northwest of Belgium, Bruges is the largest city and capital of the province of West Flanders. The historic city center is a famous World Heritage Site of UNESCO. With its port, the city has a crucial economic importance in the country. It is the seat of the College of Europe and is home to a host of medieval buildings.
Bruges boasts a huge number of tourist attractions, including the Church of Our Lady, the Basilica of the Holy Blood, Saint Salvator's Cathedral, Beguinage, Provinciaal Hof, Kruispoort, Dweersstraat, Groenerei, Saint Salvator's Cathedral, Katelijnestraat, and Rozenhoedkaai, among the others. The city hosts many festivals, such as Festival van Vlaanderen, Brugse Kantdagen, Jazz Brugge, and Ars Musica.
The nearest major airports to Bruges are Ostend-Bruges International Airport located 37 km from the city center, and Lille Airport located 97 km from the city. Both airports provide domestic and international flights.
Bruges Airports within 70 miles
1. ANR, Deurne, Antwerp, Belgium.
2. BRU, Brussels Airport, Brussels, Belgium.
3. BZM, Woensdrecht, Bergen Op Zoom, Netherlands.
4. CQF, Calais, Calais, France.
5. GNE, Ghent, Ghent, Belgium.
6. HZB, Merville/Calonne, Hazebrouck, France.
7. KJK, Kortrijk, Kortrijk, Belgium.
8. KNO, Knokke/Het Zoute, Knokke/Het Zoute, Belgium.
9. LIL, Lesquin, Lille, France.
10. OBL, Zoersel, Zoersel, Belgium.
11. OST, Ostend/Bruges International Airport, Ostend, Belgium.
12. OVG, Overberg (FAOB), Overberg, Belgium.
13. WOE, Woensdrecht, Woensdrecht, Netherlands.
14. XDB, Lille Europe Rail Svc, Lille, France.
15. XFA, Lille Flanders Rail Sv, Lille, France.
Hotels in Bruges
1. Best Western Hotel Acacia, Korte Zilverstraat 3a-5, Brugge.
2. Crowne Plaza Brugge, Burg 10, Brugge.
3. Grand Hotel Casselbergh 4*, Hoogstraat 6, Brugge.
4. Relais & Châteaux Hôtel Heritage, Niklaas Desparsstraat 11, Brugge.
5. Relais Bourgondisch Cruyce, Wollestraat 41, Brugge.
6. Martin's Brugge Hotel, Oude Burg 5, Brugge.
7. Hotel Dukes' Palace 5*, Prinsenhof 8, Brugge.
8. Hotel Navarra Brugge, Sint-Jakobsstraat 41, Brugge.
9. NH Brugge, Boeveriestraat 2, Brugge.
10. Hotel Prinsenhof, Ontvangersstraat 9, Brugge.
11. Hotel De Orangerie, Kartuizerinnenstraat 10, Brugge.
12. Hotel Adornes, Sint-Annarei 26, Brugge.
13. Hotel De Tuilerieën, Dijver 7, Brugge.
14. The Pand, Pandreitje 16, Brugge.
15. Hotel Jan Brito, Freren Fonteinstraat 1, Brugge.
16. Hotel Academie Bruges, Wijngaardstraat 7, Brugge.
17. Hotel Biskajer Brugge, Biskajersplein 4, Brugge.
18. Botaniek, Waalsestraat 23, Brugge.