Monarch Air Group provides private air charter in Brno, Czech Republic. Our clients benefit from top-notch service, unrelenting dedication to safety, wide selection of aircraft, and years of experience in chartering private jets. To obtain a free quote, please use our online quoting tool provided below, or call toll-free 1-877-281-3051.
Charter a private jet to&from Brno
About Brno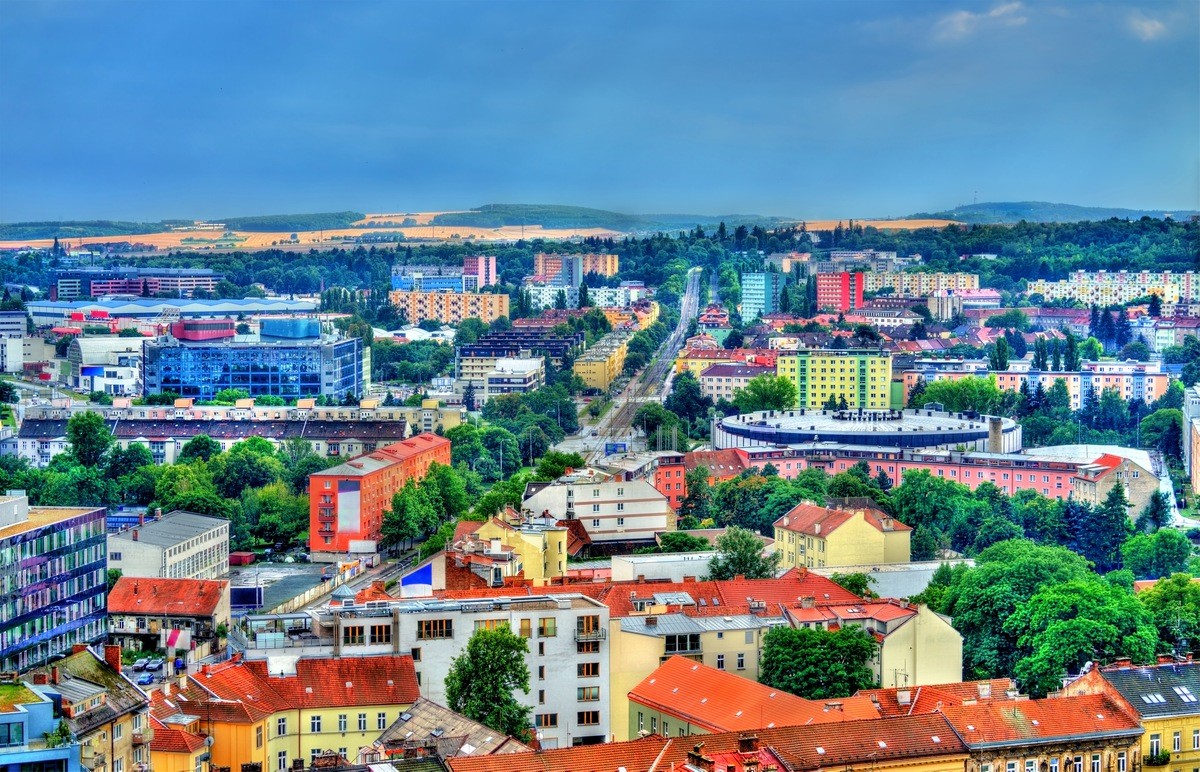 Brno is the Czech Republic's second-largest city known for its modernist buildings. The town is also the cultural and administrative center of the South Moravian Region. Exploring Brno's Art Nouveau, Empire and Neoclassical architecture is a popular activity of leisure travelers. Brno's eye-catching architecture adds to the ambiance of the city center lined with lively bars and restaurants. Other highlights in Brno include the modernist landmark Villa Tugendhat.
Brno's most significant historical building is the Old Town Hall located at its center. Its history dates to the 13th century when Brno was established as a city. Today, the building is a cultural center and convenient information stop for tourists. Another historical building, the medieval Špilberk Castle, once served as a city fortress. For a view of Brno's starry night sky, visit the Brno Observatory and Planetarium.
For a view of Brno's daytime scenery, climb the steeple of the neo-gothic Cathedral of St. Peter and Paul. Located on the Petrov hill in the center of the city, the church's history dates to the 1170s. Its famous bells ring at 11:00a.m. each day and has done so since 1645.
Brno–Tuřany Airport (LKTB) is located 5 miles (7.5 km) from the city center. Empty legs and transient aircraft are very popular in the region.
Brno Map
Brno Airports For Private Jets within 70 miles
1. BRQ, Brno-Turany Airport, Brno, Czech Republic
2. PED, Pardubice Airport, Pardubice, Czech Republic
3. BTS, Milan Rastislav Štefánik Airport, Bratislava, Slovakia
4. VIE, Vienna International Airport, Vienna, Austria
5. OSR, Leoš Janáček Airport Ostrava, Ostrava, Czech Republic
6. BTS, Milan Rastislav Štefánik Airport, Bratislava, Slovakia
7. PRG, Prague Václav Havel Airport, Prague, Czech Republic
8. KTW, Katowice International Airport, Katowice, Poland
9. LNZ, Linz Airport, Linz, Austria
10. WRO, Copernicus Airport Wrocław, Wroclaw, Poland